'After 52 years of electoral politics, now no election': Sharad Pawar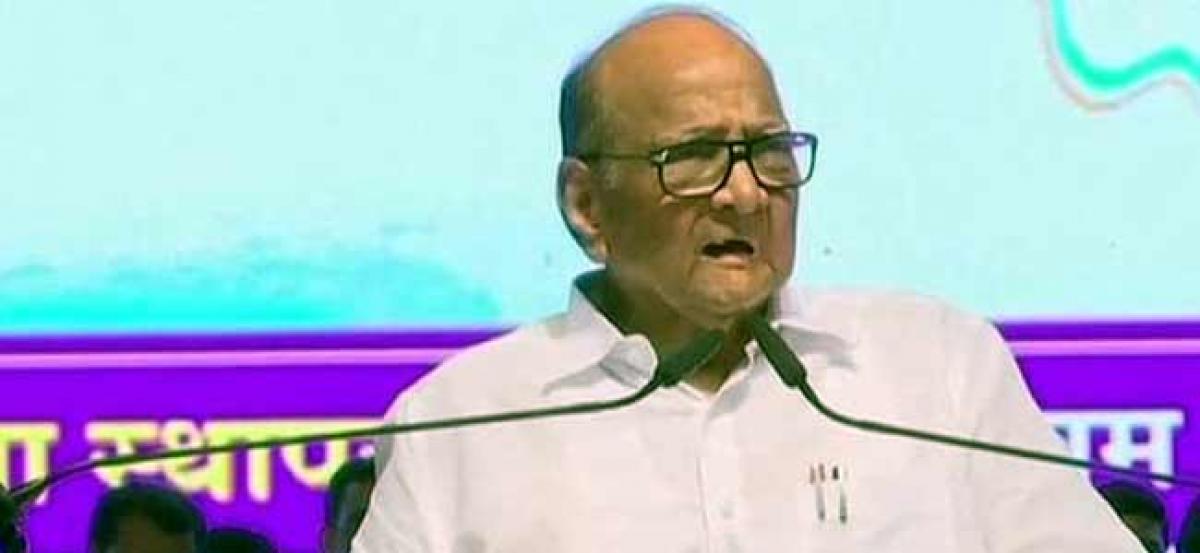 Highlights
Now no election was Nationalist Congress Party NCP chief Sharad Pawars oneline reply on being asked whether he would consider contesting next years Lok Sabha polls from Pune
Pune: "Now no election" was Nationalist Congress Party (NCP) chief Sharad Pawar's one-line reply on being asked whether he would consider contesting next year's Lok Sabha polls from Pune.
Pawar and former Tripura governor Srinivas Patil were being interviewed by Sudhir Gadgil at a function Pune on Sunday to mark the launch of "Pune Ekekali", a coffee-table book on Maharashtra's second-largest city.
The question came up after Pawar told the gathering about his long association with Pune, including having won polls for four consecutive years while studying in a local college.
"Perhaps, the elections fought and won in college were the foundation of my 52 years of electoral politics in Parliament and the (Maharashtra) Assembly," the NCP chief said.
It was then that Gadgil asked the former Union agriculture minister if he would consider contesting next year's general election from Pune since he had such a long association with the city.
"Now no election," Pawar replied.
Addressing the function, the former Maharashtra chief minister also hailed acclaimed engineer Narhar Ganpat Pawar, who is credited with designing several landmark buildings of Pune.
"Narhar Ganpat Pawar built several iconic buildings, including that of the Sir Parashurambhau College (SP College at Sadashiv Peth in Pune). However, unfortunately, many Punekars do not know about his contribution," Pawar rued.