Indian students in Kazakhstan face security threats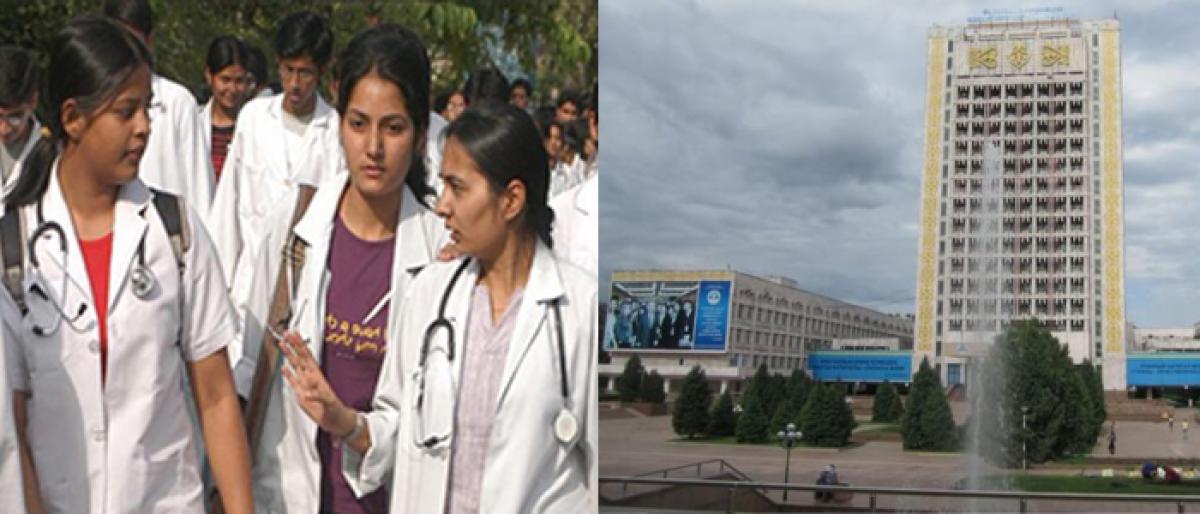 Highlights
Kazakhstan has been a huge destination for Indian students to study medicine and come back as International trained doctors The Universities and Government Colleges in the Country are known to be providing best possible education facilities
Kazakhstan has been a huge destination for Indian students to study medicine and come back as International trained doctors. The Universities and Government Colleges in the Country are known to be providing best possible education facilities.
But, it appears, they don't care even one bit for the security of the students. Hemanth, a Rajasthani student, who was studying 3rd year, found dead on 9th November. The shocking incident came to light the other day when other students demanded the government to provide security to them.
He is suspected to have been murdered by some criminal groups in his locality. The young man asked for his University to provide hostel facility from quite some time but they did not listen to him.
Even other students have come out and said that many Universities are not giving them minimum security that they promised before induction. They have complained about this to Indian Embassy as well.