Telangana assembly polls: BJP rules out support to TRS if it falls short of numbers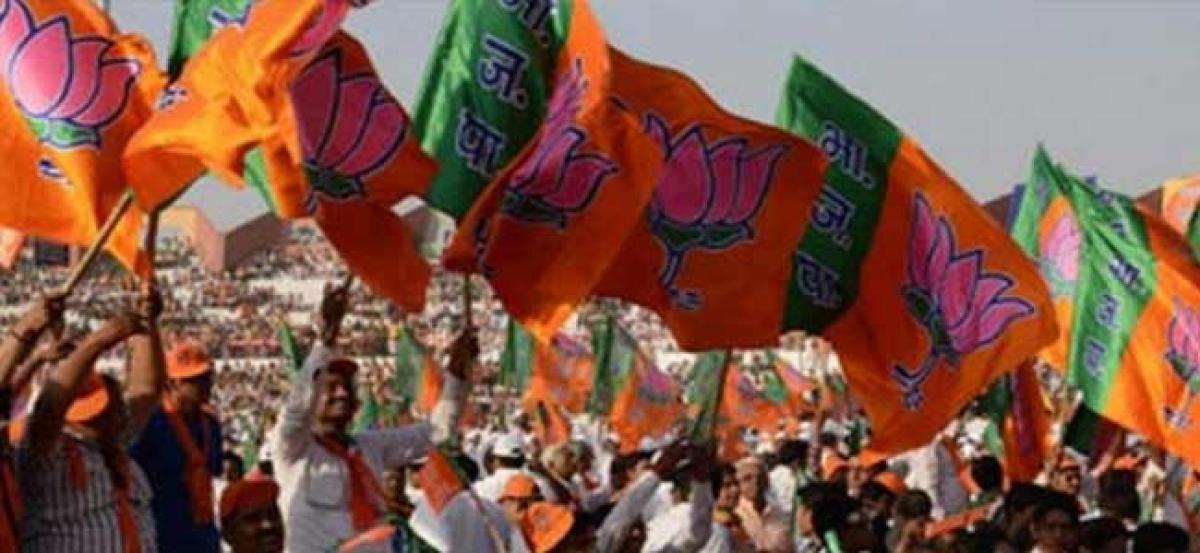 Highlights
The BJP on Monday asserted that it would not join hands with the TRS if the latter falls short of numbers to form government postDecember 7 assembly elections, even as it rejected the Congress charge that two parties were handinglove
Hyderabad: The BJP on Monday asserted that it would not join hands with the TRS if the latter falls short of numbers to form government post-December 7 assembly elections, even as it rejected the Congress charge that two parties were hand-in-glove.
The Telangana BJP spokesperson Krishna Saagar Rao also challenged the Congress to give a similar "guarantee."
The Congress has in recent times repeatedly alleged that the caretaker Telangana Chief Minister K Chandrasekhar Rao was a "stooge" of the BJP and the two parties have a "tacit understanding" in the upcoming assembly poll.
"There is 100 per cent tactical understanding between the TRS and BJP", the AICC in-charge of Telangana affairs, R C Khuntia told PTI.
In his counter, Krishna Saagar Rao said, "I have a challenge for (TPCC President) Uttam Kumar Reddy and (Congress President) Rahul Gandhi.
Will you guarantee the people of Telangana that if KCR (as Chandrasekhar Rao is referred to by many) falls short of winning that you (Congress) will not help."
"We (BJP) can assure you that we will not. Even if the TRS falls short, that BJP will not, no matter how many seats we get, we will not form government with TRS. We can assure you that," he said.
The TRS had supported NDA candidates in the Presidential and Vice-Presidential elections, as also the GST and demonetisation measures, giving rise to speculation in some quarters over the proximity between the two parties.
BJP fought the 2014 assembly elections in alliance with the TDP, winning five seats in the 119-member House. This time it's going it alone.
TRS leaders also dismissed the Congress allegation of a tacit electoral understanding with the BJP.
"In the present Telangana and also undivided Andhra Pradesh (before 2014), TRS is the only party which has not aligned with BJP.
TRS will not align with any other party, much less the national political parties (BJP and Congress)," TRS deputy floor leader in Lok Sabha, B Vinod Kumar told PTI.
Meanwhile, a senior BJP leader said on condition of anonymity said, "KCR understands that BJP wants him to be neutral and not go to Congress-led alliance at the national level".
"And he (KCR) also understands that we (BJP) don't want the Congress to rise," he said.
"If we (BJP) fight hard (in Telangana polls), who are we going to defeat (TRS or Congress) is the question. If you fight hard, you are defeating a wrong person (TRS). If Congress wins...that's not our objective," the leader said alluding to his party's "predicament."
Assembly polls in Telangana are scheduled to be held on December 7 and counting would be held on December 11.
The 119-member assembly was dissolved on September 6 on the recommendation of the K Chandrasekhar Rao-led government, more than eight months ahead of the expiry of its term.