Two CRPF personnel injured in Maoist attack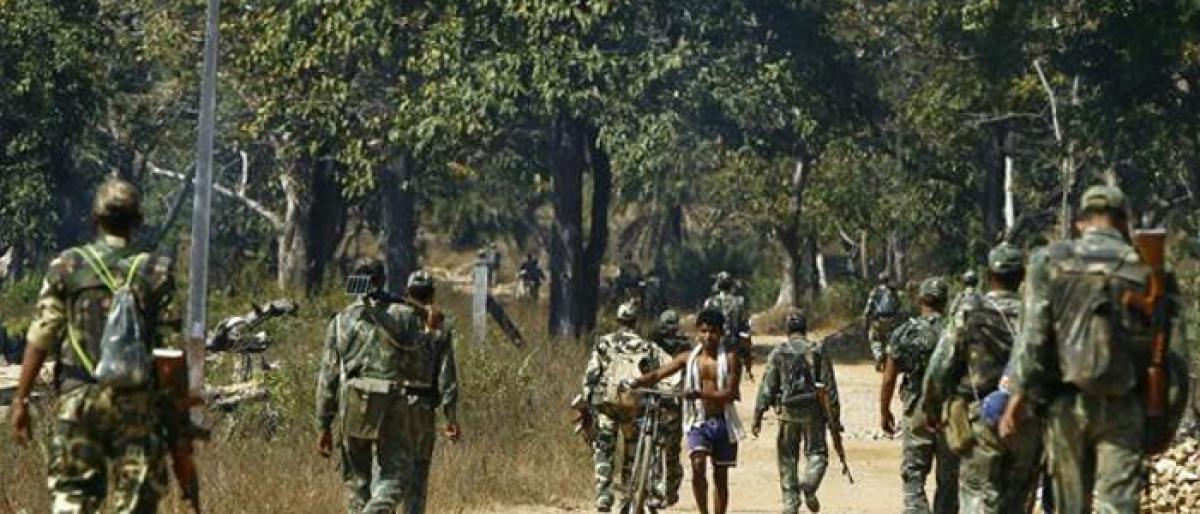 Highlights
Two CRPF personnel suffered bullet wounds in a gun battle with Maoists who opened fire when the troopers were on foot patrol in a forested area here, authorities said
Bijapur (Chhattisgarh):Two CRPF personnel suffered bullet wounds in a gun battle with Maoists who opened fire when the troopers were on foot patrol in a forested area here, authorities said.

The Central Reserve Police Force (CRPF) personnel were attacked around 12.20 p.m. when they were on an "area domination" operation in a dense forest near Majiguda village.

The troopers were from the CRPF's 204 Commando Battalion for Resolute Action (CoBRA) team - a specialized unit proficient in guerrilla tactics and jungle warfare.

"Our two jawans from CoBRA unit suffered injuries in an encounter with the Maoists. They have been evacuated and sent to hospital," CRPF Deputy Inspector General M. Dinakaran told IANS.

The attack occurred at a time when the first phase of the Chhattisgarh Assembly polls was on in Bijapur and other seats in the Maoist-affected region. It was the sixth Maoist attack in 17 days in Chhattisgarh.

Minutes before the polls began, Maoists detonated an IED in Chhattisgarh's Dantewada district that narrowly missed a CRPF foot patrol.

Amid tight security, voting in 10 of the 18 seats scheduled for the first phase began at 7 a.m. These were Narayanpur, Dantewada, Bijapur, Konta, Mohla-Manpur, Antagarh, Bhanupratappur, Kanker, Keshkal and Kondagaon. It would end at 3 p.m.

Polling in the remaining eight seats which began at 8 a.m. would continue till 5 p.m. All 18 constituencies are known as Maoist hubs.

The CRPF official said the Maoists have issued diktat to boycott elections but villagers were voting in large numbers.