Alert in Punjab after terrorists 'sneak in'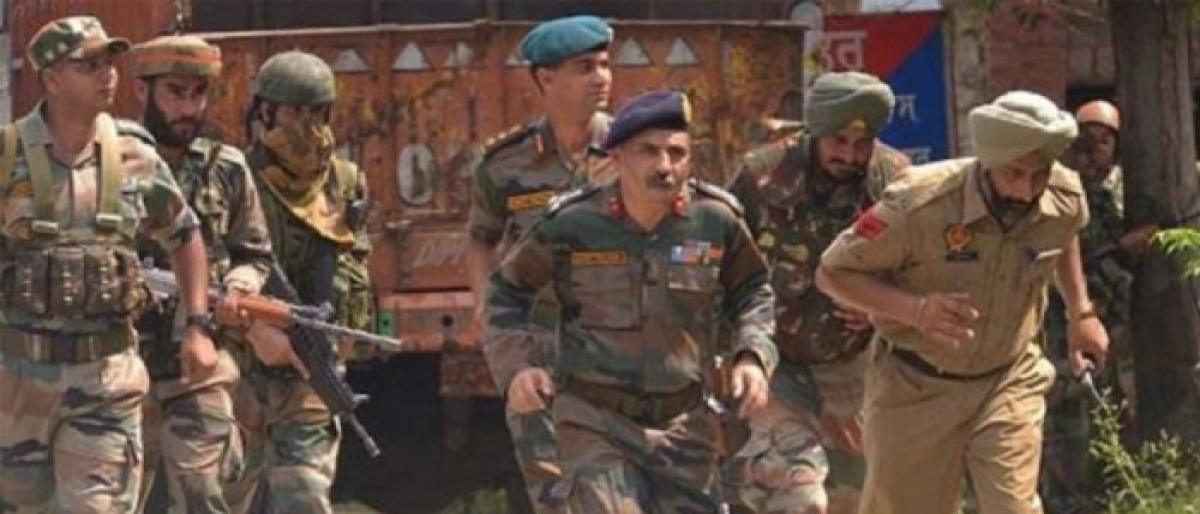 Highlights
The counter intelligence wing of Punjab Police on Thursday put the state on high alert about the presence of at least halfadozen terrorists belonging to Pakistan based group Jaishe Mohammad JeM in the state and said they could be moving towards the national capital
Chandigarh: The counter intelligence wing of Punjab Police on Thursday put the state on high alert about the presence of at least half-a-dozen terrorists belonging to Pakistan-based group Jaish-e-Mohammad (JeM) in the state and said they could be moving towards the national capital.

The reports suggest that the terrorists entered India from the international border in Ferozepur area.

A letter issued by the Counter Intelligence Inspector General said: "At least six to seven terrorists are reportedly in Punjab (possibly Ferozepur area) and planning to move towards Delhi from Punjab side."

The note advised the authorities to step up security, especially along the border, and checking across the state.

"There is a need to review and strengthen the second line of defence along the Indo-Pakistan border and to coordinate closely with BSF and other police/defence establishments in your areas," it added.

The intelligence alert came just a day after four persons snatched a taxi at gunpoint near Madhopur area, sparking fears of a Pathankot airbase-like attack that took place in 2016.

The taxi, a silver-coloured Toyota Innova, was initially hired by the four men from Jammu. They had booked it for Pathankot. Near Madhopur, they forced the driver of a car out at gun-point and drove off, the police said.

The taxi driver, with the help of passers-by, later informed the police.

The Pathankot airbase of the Indian Air Force (IAF) was attacked by terrorists, suspected to be from Pakistan on January 2, 2016. Seven people were killed in that attack.

Prior to the terrorist attack on the IAF base in 2016, suspected Pakistani terrorists had carried out an attack on Dinanagar town in neighbouring Gurdaspur district.

The Dinanagar terror attack took place on July 27, 2015 when three Pakistani terrorists entered from the border belt.