Kerala CM calls all-party meet over Sabarimala temple row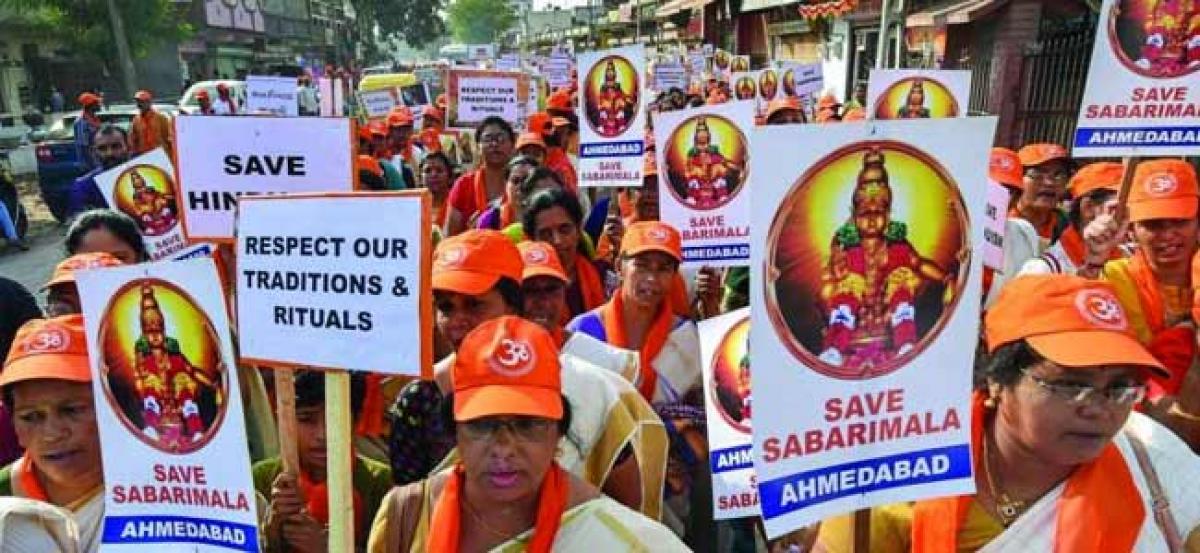 Highlights
Ahead of twomonthlong annual Mandala Makkaravillakku or pilgrimage season, Kerala Chief Minister Pinarayi Vijayan called for an allparty meeting today to discuss row over the entry of women in menstruating ages at Sabarimala temple
Thiruvananthapuram: Ahead of two-month-long annual 'Mandala Makkaravillakku' or pilgrimage season, Kerala Chief Minister Pinarayi Vijayan called for an all-party meeting today to discuss row over the entry of women in menstruating ages at Sabarimala temple.
The two-month long 'Mandala Makaravillakku' pilgrim season commences on November 17 and attracts millions of devotees from all over the country.
The main agenda at today's all-party meeting is to take stock of the arrangements made for devotees. Over 500 young women have registered for darshan in the online queue website of Kerala police last week.
The Lord Ayappa temple witnessed widespread protests when it opened for monthly pujas for five days in October and two days early this month after the Supreme Court in September allowed women of all ages to enter the hill-top shrine.
Over 3,700 persons have been arrested so far and 546 cases registered against various people for violence during protests across the state.
Earlier on Tuesday, the Supreme Court agreed to review its verdict that allowed entry of women of all age groups to the hilltop temple in Kerala but refused to grant a stay.
With no stay being given, it remains to be seen whether girls and women in the previously banned 10 to 50 age group will be able to enter the shrine after a 6-km arduous trek since attempts by some were foiled by protesters at the base camps in Nilakkal and Pamba when the shrine was opened earlier after the September 28 verdict.