KCR sees minorities as human beings- KTR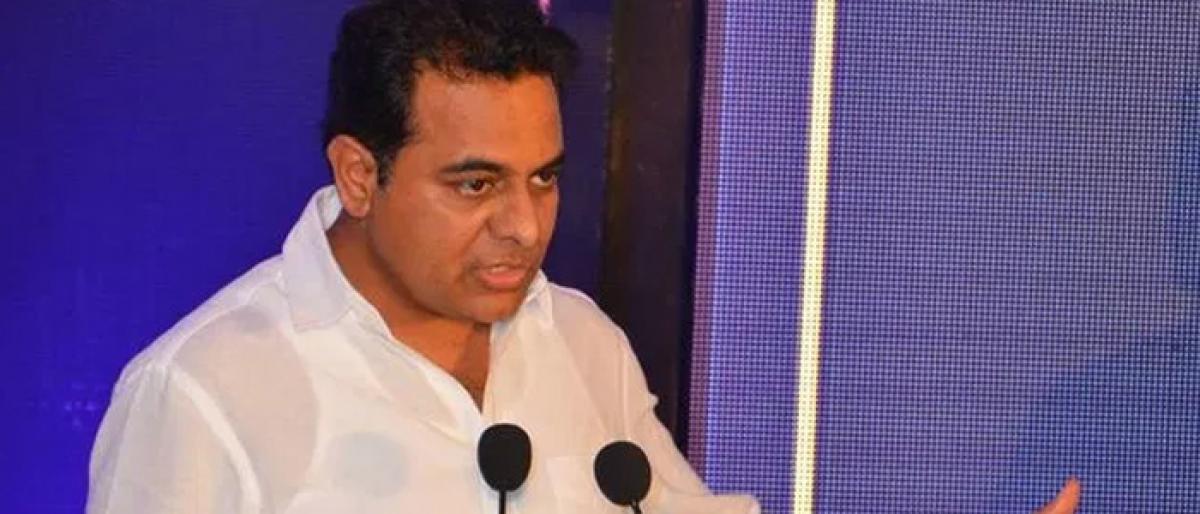 Highlights
Minister K T Rama Rao on Friday said that while all the parties including Congress has seen Muslim minorities as vote machines and Chief Minister K Chandrashekar Rao has seem them as human beings
Hyderabad: Minister K T Rama Rao on Friday said that while all the parties including Congress has seen Muslim minorities as vote machines and Chief Minister K Chandrashekar Rao has seem them as human beings.
The minister was addressing a gathering of minority leaders who joined TRS from Congress led by Former Minorities Commission Chairman Abid Rasool Khan and Khaleelur Rehman on Friday. Rama Rao said that Chief Minister K Chandrashekar Rao was secular leader and he has not seen the minorities as vote machines.
He said, "KCR is such a person who believes that Hindus and Muslims are same and if they dont got together the state will not progress. Some leaders are stating that TRS will go with BJP. I am assuring that TRS will not got with BJP of with Narendra Modi," said Rama Rao.
Deputy Chief Minister Md Mahamood Ali said that Chandrashekar Rao was the top secular leader in the country and TRS was the most secular party among the other parties. He said that the TRS would win more seats than it had won in GHMC elections.
Abid Rasool Khan said that the Congress party was following the agenda of RSS. He said that there was no recognition for Muslims in Congress party and hence they have decided to join TRS after serving 32 years in Congress.