120 youths detained during Operation Chabutra in Mailardevpally PS limits Inbox x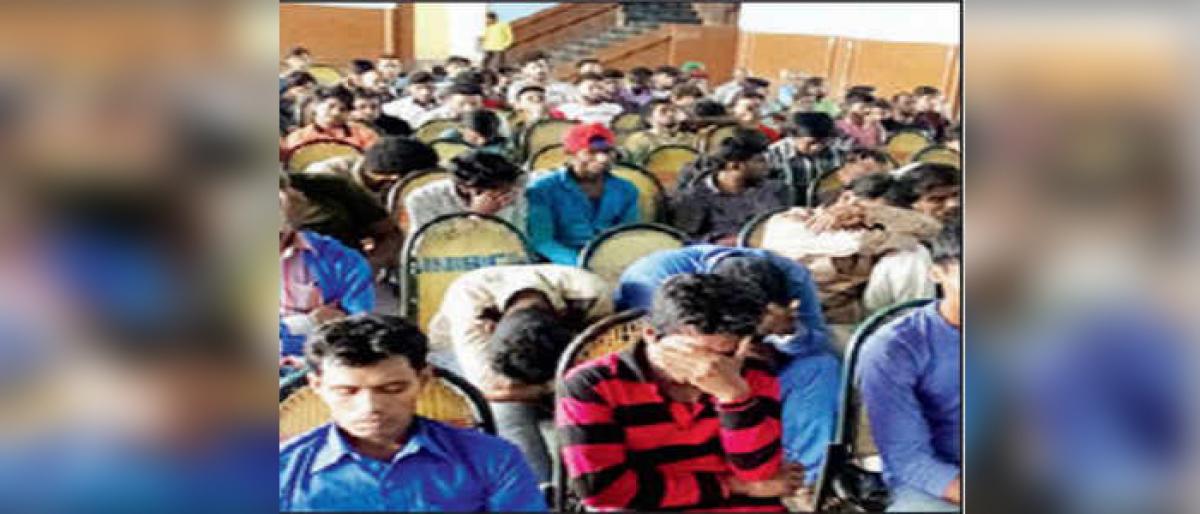 Highlights
Cyberabad Police Commissionerate Mailardevpally police conducted Operation Chabutra on Saturday late night They took 120 youngsters into their custody who were roaming on the road in late night hours Shamshabad DCP N Prakash Reddy is going to counsel them
Cyberabad Police Commissionerate Mailardevpally police conducted Operation Chabutra on Saturday late night. They took 120 youngsters into their custody who were roaming on the road in late night hours. Shamshabad DCP N Prakash Reddy is going to counsel them.
As a youngster killed in the attack of rowdy-sheeter four days ago and two huge theft cases were registered under Mailardevpally police limits in a fortnight, police took the matter seriously and increased patrolling and checkings in the area to avoid any criminal activities.
Subscribed Failed...
Subscribed Successfully...