T JUDA boycotts elective duties and classes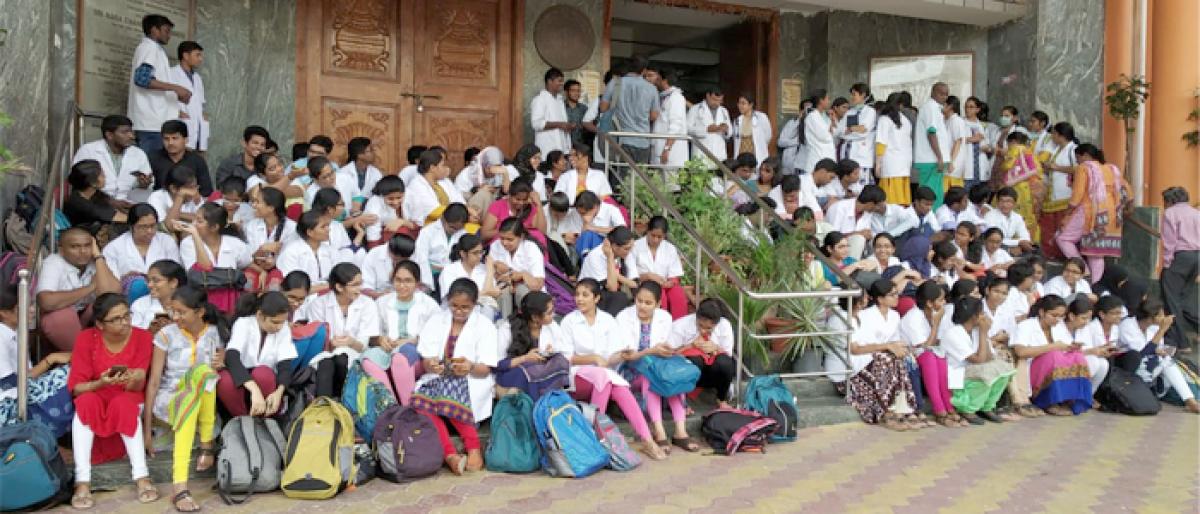 Highlights
Junior doctors in all teaching hospitals in Telangana including Osmania, Gandhi boycotted elective duties and classes on Tuesday Junior doctors in Gandhi also staged a sitin dharna near Superintendent office
Hyderabad: Junior doctors in all teaching hospitals in Telangana including Osmania, Gandhi boycotted elective duties and classes on Tuesday. Junior doctors in Gandhi also staged a sit-in dharna near Superintendent office.
.This decision was taken to register protest against caretaker Minister K T Rama Rao's statement and assurances to RMPs and PMPs on training and certification to extend health services, mostly in rural areas, without any hassles.
The Telangana Junior Doctors Association expressed concerns that such a move to train Quacks would compromise health care in the State.
They urged government to focus on better alternatives instead of short cut methods to woo RMPs with an eye on upcoming elections.