Duo on a bike snatch cash from a senior citizen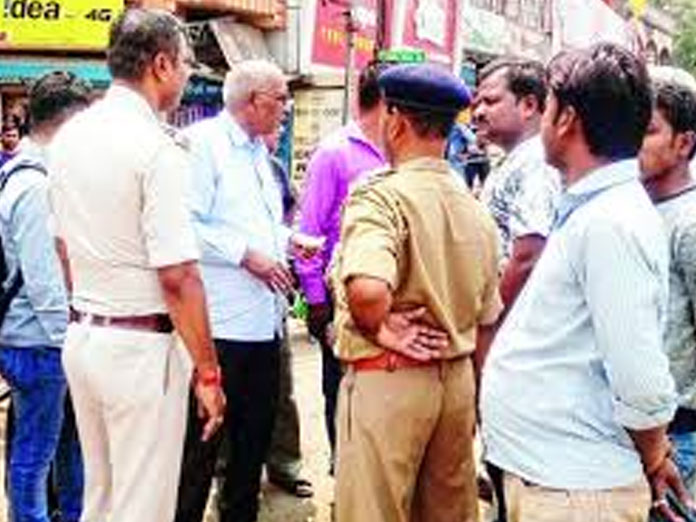 Highlights
Last Thursday on Hennur Main Road at 1330 PM, Two persons on a bike snatched a cover of a senior citizen as he was returning from a bank, with Rs 63,747 in cash which he had just withdrawn
BANGALORE: Last Thursday on Hennur Main Road at 13:30 PM, Two persons on a bike snatched a cover of a senior citizen as he was returning from a bank, with Rs 63,747 in cash which he had just withdrawn.
Seventy-year-old L Vasantha Kumar, the Manager of Green Grace Apartment, had visited the Canara Bank to withdraw cash to pay the monthly salary of the maintenance staff. "The incident happened in the broad daylight. I withdrew Rs 63,747 from the bank to pay the staff. As the bank is close to the apartment, I walked back. And I had almost reached the apartment. I was just about 200 feet away when they came on the bike and snatched the money from me. I was holding the money close to my chest. But despite that, they managed to grab it. They were really quick. I had no clue this would happen. There are a number of times, I have withdrawn cash from the place and have come back without any mishap,'' said Vasantha Kumar.
Kumar also added that he tried to chase them, but as they were on the bike so he couldn't catch up. "I ran behind them but they were really fast and sped away. I was shouting and asking people for help, but nobody paid any heed. After they fled and were out of my sight, people started coming to me and asking what had happened. I then went to the apartment and discussed the issue with the treasurer. We checked on a footage from a CCTV camera installed at a mobile store and got the evidence. We then went to the Hennur Police Station and lodged a complaint," Vasantha said.
Hennur Police Station Inspector said, "We have seen the CCTV footage. But in the footage we can't see the bike's number and we can't identify the bikers. We are still looking for more evidence. From the past three months, there haven't been any such incidents in that locality. If it has happened now, we need to keep a watch. We will nab the robbers soon. It is also important for the people to be careful. They should keep their money safely in their pockets or in a backpack and not hold it in their hands.''