CM Chandrababu Naidu to wear black shirt again to protest over Modi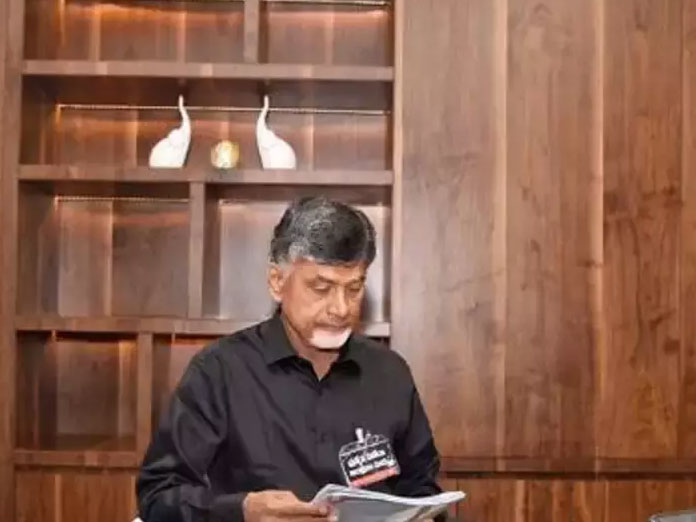 Highlights
The Telugu Desam Party chief and AP CM N Chandrababu Naidu has given a call to the party leaders and activists to protest against PM Narendra Modi by wearing black shirts even, hell be also wearing a black shirt again as a protest
​Amaravati: The Telugu Desam Party chief and AP CM N Chandrababu Naidu has given a call to the party leaders and activists to protest against PM Narendra Modi by wearing black shirts.. even, he'll be also wearing a black shirt again as a protest.
Speaking to TDP leaders in a teleconference, Chandrababu said to conduct dharma porata nirasana in a massive way across the state, as PM Modi is going to visit Visakhapatnam on Friday.
With black batches, flags, balloons all over he said to conduct dharma porata nirasana. During Modi's Vizag tour, everyone should show their protest..as he has done great injustice..he has cheated the beliefs of the people..in order to sprinkle chili powder on our wounds Modi is coming to the state, Naidu said.
Till he leaves the state, the dharma porata nirasana should continue. Through an open letter, Naidu as said what the injustice did Modi has done.
Declaration of Visakhapatnam railway zone is one of his injustice acts. BJP with the conspiracy has declared a zone without the revenue, and everyone should condemn and protest against Modi.
Moreover, our revenue is given to Odisha, we asked for the zone, but they removed the complete division and zero revenue zone has been given to us, Chandrababu Naidu said.
Subscribed Failed...
Subscribed Successfully...