This Diwali fill the gift hamper with gadgets!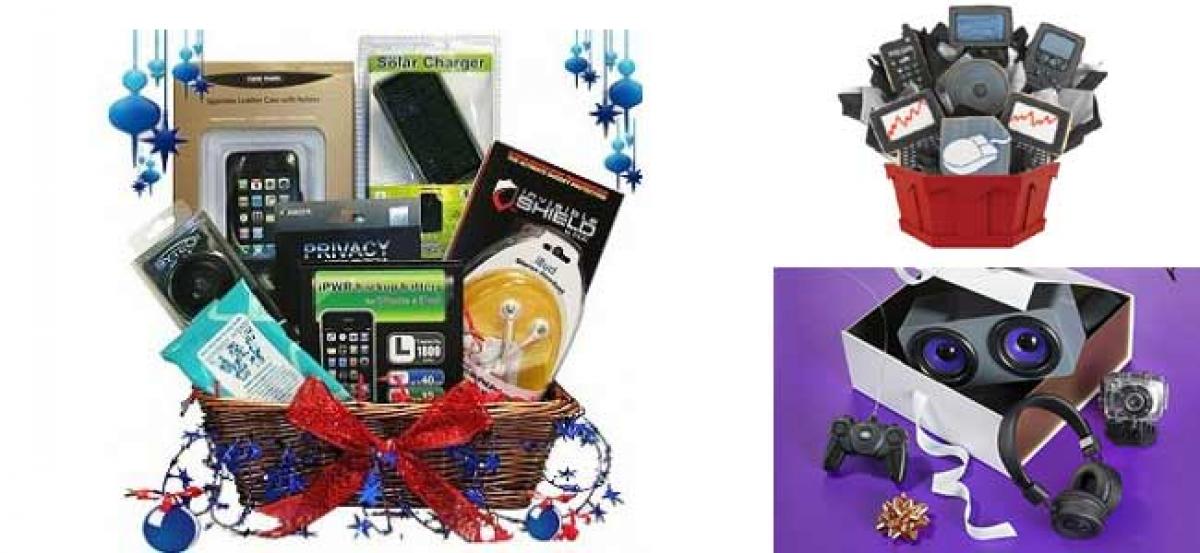 Highlights
This Diwali think different lets fill the gift hamper with some gadgets instead of dry fruit and chocolates There are a few gadgets that you can pick for your loved ones
Gear up to celebrate a geeky Diwali this year...
Diwali has always been about chocolates, dry fruits and sweets. This is completely outdated now.
This Diwali think different; let's fill the gift hamper with some gadgets instead of dry fruit and chocolates. There are a few gadgets that you can pick for your loved ones.
Yeelight Lightstrip
The Xiaomi-owned company just launched in India and the Lightstrip Plus is amongst its first products here. They stretch up to 10 metres and can be controlled from your phone, Amazon's Echo speakers or the Google Home. It is available online and it costs Rs 3,999.
Philips Hue
Philips has been pushing its smart lights in the country for a while now. This product is also called the Lightstrip Plus and you can buy it online. These also have app support and can be controlled via smart speakers which is priced at Rs 5,050.
Amazon Echo Dot (3rd gen)
The new Echo Dot makes for a good gift and has better audio quality than its predecessor. Amazon launched a new set of Echo speakers less than a month ago. Priced at Rs 4,499.
Google Home
The Google Home is the smart speaker to buy. It controls your lights, reads to you, plays music and more. It will cost around Rs 9,999.
Gaming
Assassin's Creed Odyssey
If you're taking a long break or want to make the kids happy on Diwali, Assassin's Creed Odyssey is the perfect game to play. It puts you in a very vast world, set in ancient Greece. You will meet Euripides, Sophocles, Socrates and Pericles, as you go around trying to avoid catastrophe. Priced at Rs 2,999.
Fiio A1 portable headphone amplifier
If you already have headphones that you really like, the FiiO A1 can amplify your phone's audio quality. Make your experience more exciting. You will need a phone that has a headphone jack to use this one. This will cost at Rs 1,890.
Portable Printers
HP Sprocket Plus
If you have kids going to school in your family and need hard copies of documents, photos, etc., the HP Sprocket Plus is a nifty gadget to have. This portable pocket printer was announced in India on 25 October and HP says this is the thinnest portable printer in the world. It is available on Amazon. Priced at Rs 8,999.
Camera
Fujifilm Instax Mini
Remember the old days of having an actual photo in your hand? The Fujifilm Instax Mini 9 is a Polaroid camera that does exactly that. It is perfect for stealing and capturing your special moments this Diwali. Cost Rs 3,885.
Smart Accessories
Nescafe E-Coffee Maker
If you are the one who loves to start your day with coffee, Nescafe E-Coffee Maker is just for you. The new mug-shaped coffee maker has a capacity of 210ml. It can be connected with any smartphone via Bluetooth and instructed to prepare coffee with a recipe of choice through an app. Wow, that sounds amazing! You just need to spend Rs 6,499 to make your mornings lazy!
NKD Pod+ water bottle
If you have kids and travel a lot, this water bottle is just apt for you. This 585ml capacity water bottle comes with built-in water purifying mechanism, which can filter out bacteria, heavy metal and chemicals. Which makes water completely safe for your kids. It also makes the water more alkaline. Its filter has a life cycle of 300 refills and costs ₹999. It is priced at Rs 2,499.
Interested in blogging for thehansindia.com? We will be happy to have you on board as a blogger.