AP public should support Chandrababu Naidu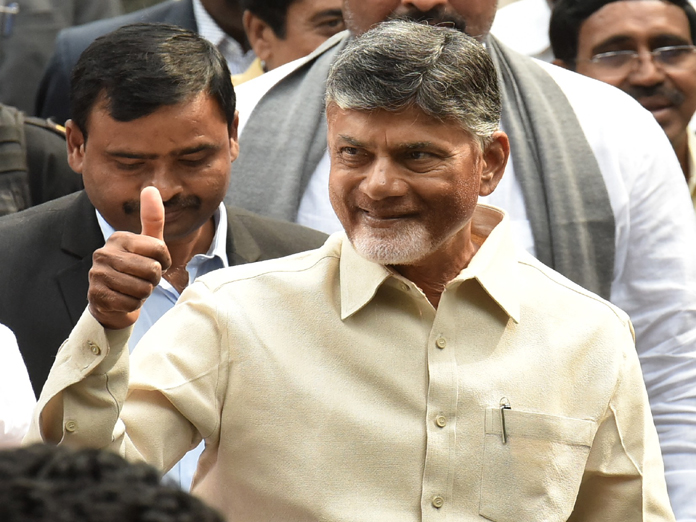 Highlights
People of Andhra Pradesh should recall that when PM Modi was Chief Minister he has gone on hunger strike more than once for the cause of Narmada Dam He targeted the then UPA government led by Congress that they are against Gujarat development and so on The majority of people stood by their CM so much so that people who were stood by Medha Patkar were hounded
People of Andhra Pradesh should recall that when PM Modi was Chief Minister he has gone on hunger strike more than once for the cause of Narmada Dam. He targeted the then UPA government led by Congress that they are against Gujarat development and so on. The majority of people stood by their CM so much so that people who were stood by Medha Patkar were hounded.
I am not saying that Telugu people should stoop to that level but it is important that they stand by their CM who is fighting for the state and don't be carried away by KCR and others who are attempting to create a wedge.
They must understand Modi unlike Dr Manmohan Singh is not a statesman but a self-centred hardcore politician along with Shah has agenda to spread their party under the name of Congress Mukt Bharat and would go to any extent to destroy their opponent.
Though monolithic Congress failed on certain occasions, they are better than BJP who want different India by adding new India as if before BJP India was old without realising that India would always remain new irrespective of which ever party in power.
Remember it was a party which was once trying to use National Flag and now wants people to hoist BJP's flag on top of the house under "Mera parivar Bhajapa parivar" as if party has spent their own money to extend benefits under various government schemes. Don't get into the trap of BJP who are dividing two Telugu states by using leaders who are out there for the sake of power at the cost of people.
N Nagarajan, Hyderabad
Subscribed Failed...
Subscribed Successfully...