Finally, Khemka gets promotion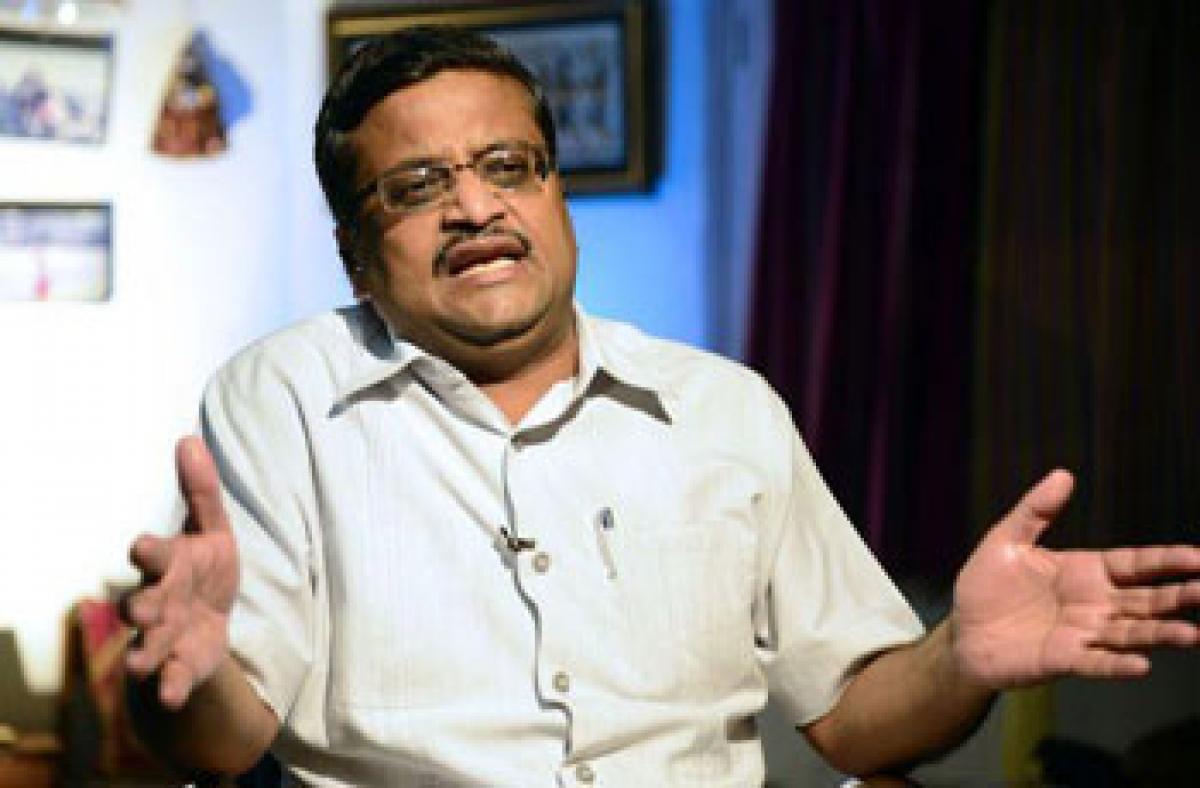 Highlights
The promotion of Ashok Khemka will be subject to the final assessment of his performance appraisal report for 2012-13 (Oct 15, 2012, to March 31, 2013) as per the provisions of Rule 9 of All India Services (PAR) Rules
New Delhi: Whistleblower IAS officer Ashok Khemka, who has been repeatedly transferred and grabbed headlines after he cancelled a controversial land deal involving Congress president Sonia Gandhi's son-in-law Robert Vadra, was on Friday promoted to the rank of principal secretary by the Haryana government.
Though Khemka's major penalty charge sheet was dropped on November 4, 2015, by the BJP government, paving the way for his promotion, it remains conditional due to a pending vigilance probe against him and a pending assessment of one of his performance appraisal reports (PAR).
"The promotion of Ashok Khemka shall be subject to the final assessment of his performance appraisal report for 2012-13 (Oct 15, 2012, to March 31, 2013) as per the provisions of Rule 9 of All India Services (PAR) Rules, after the submission of report by State Vigilance Bureau in inquiry number 9 of September 5, 2013," the promotion order issued by chief secretary, DS Dhesi, read.
Chargesheet dropped
Chief minister Manohar Lal Khattar had heard Khemka out on October 6 and ordered that the charge sheet against him be dropped. The IAS officer was charge sheeted during the Congress rule in September 2013 for major penalty under Rule 8 of the All-India Services (Discipline and Appeal) Rules.
He was held liable for administrative misconduct for overstepping jurisdiction in passing orders to cancel the mutation of 3.5 acres of land in Gurgaon's Shikohpur village, which was sold by Vadra to realty major DLF and indulging in public criticism of the actions and policies of the state government.
Khemka is facing an inquiry by the state vigilance bureau (VB) into the alleged irregularities committed by him in the purchase of green gram seed in 2013 during his stint as the managing director of Haryana Seeds Development Corporation (HSDC).
The VB is probing the alleged flouting of established norms and tendering procedures in the purchase of green gram seeds through a single bidder, Metro Hybrid Seeds (on outright purchase basis), and denying National Co-operative Consumer Federation (NCCF) and National Agricultural Co-operative Marketing Federation (NAFED) the supply orders on a consignment basis.
Officials said that NCCF and NAFED were denied the supply order even as they had agreed to supply requisite quantity of green gram seed at the rate of Rs 8400 per quintal on consignment basis. Instead, a short term tender was floated by HSDC inviting private seed producers without even assigning the reasons for doing so.
Only one seed producer - Metro Hybrid Seeds - made an offer to supply the green gram seed at Rs 8,412 per quintal as against the negotiated rate of Rs 8,400 per quintal agreed by NCCF and NAFED, officials said.
In fact, the NCCF made a formal complaint in this regard to the HSDC stating that if they had been given a counter offer to supply the seed they would have done so at the rate od Rs 8,000 per quintal on consignment basis as the rates of moong seed had considerably decreased in market during March-April 2013.