Corruption a key issue in Goa, says AAP's CM candidate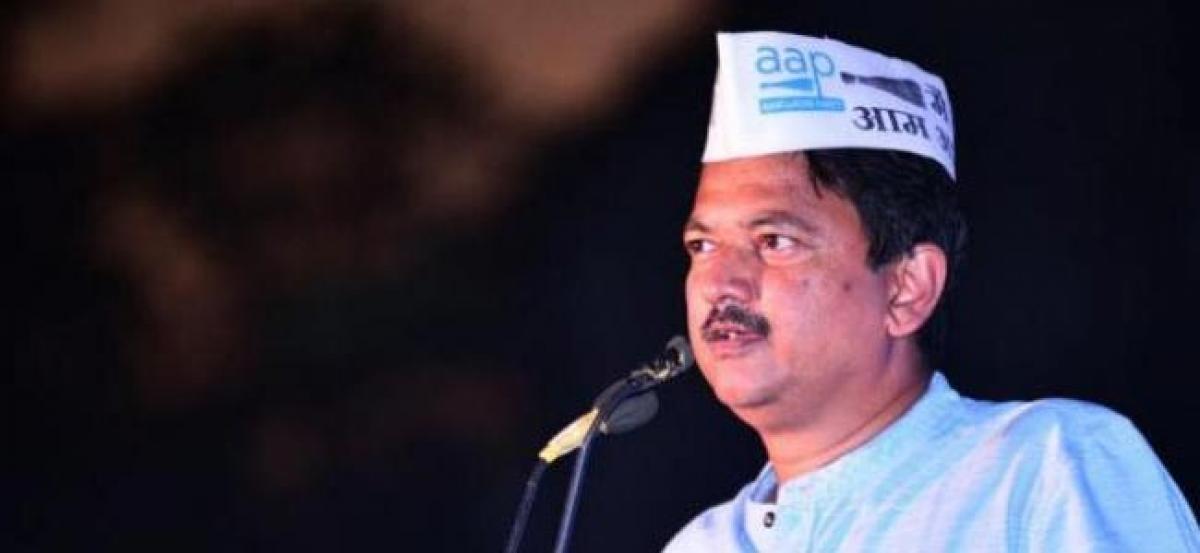 Highlights
Aam Aadmi Party\'s chief ministerial face for Goa polls, Elvis Gomes, says corruption is one of the main issues affecting people in the state. \"Corruption
Panaji: Aam Aadmi Party's chief ministerial face for Goa polls, Elvis Gomes, says corruption is one of the main issues affecting people in the state. "Corruption is one of the main issues as far as Goa is concerned. In Goa, superficially it may look everything is hunky dory but deep inside these processes are not functioning and who is affected is the local population of Goa," Gomes told PTI in an interview during campaign in his Cuncolim constituency for the February 4 state elections.
"It (corruption) is the system that has developed. What is important is delivery of public services. Today the general complaint is that people's work is not getting done, whether you go to panchayat, municipality or any government office," he said. "The work is not done in a reasonable time. There is no mechanism to stop delay. Put processes in place which will eliminate these delays. Once delays are eliminated no one is going to pay anyone," he said. Gomes said if voted to power, AAP's priority will be to improve the governance structure. "As long as that machinery is not improved or made efficient, no matter how many policies you make, nothing will go that last mile," he said.
"Improve the governance structure, streamline them, give them necessary training, make them efficient, put good people on job and see that all your policies start percolating at grass root level, that is the first priority," he said. On AAP's promise to remove casinos from Goa, Gomes said, "Casinos did not come to Goa as a matter of government policy. Casinos came just like that, they paid the people in power that time and started functioning." "The successor government (BJP) assured to remove these casinos, that is why people voted for them. The party that made this promise has reneged on the promise and that is for all to see," the former bureaucrat said.
"No matter what money comes to the state, ultimately image of the state is more important. For AAP, Goa cannot be categorised as the gambling destination or a drug destination. The image of the state has to change as a peaceful family destination," the AAP leader said. "As far casinos are concerned, the party (AAP) has made it clear that we are not keen to renew licences so the question of their continuation does not arise," he said. "There are also various issues related to casino vessels ,like whether they are sea-worthy, whether Director General of Shipping has certified these vessels or some corruption has gone in the Captain of Port department that they are allowed in inland waters as against the off shore waters where they should have been," Gomes said.