Fadnavis should announce loan waiver for farmers in state:Cong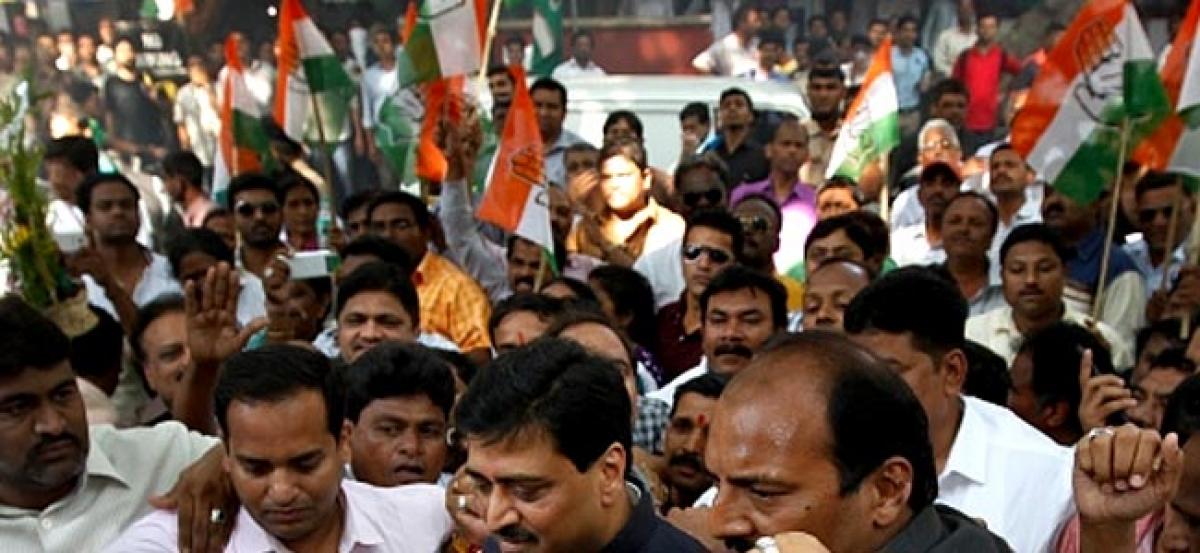 Highlights
Maharashtra Pradesh Congress Committee (MPCC) today demanded that the Devendra Fadnavis government should announce a loan
Mumbai: Maharashtra Pradesh Congress Committee (MPCC) today demanded that the Devendra Fadnavis government should announce a loan waiver for farmers in the state on lines of the promise given by BJP in the poll bound Uttar Pradesh and Punjab. In a letter to Chief Minister Devendra Fadnavis, MPCC spokesman Sachin Sawant said it was surprising to note that BJP has assured loan waiver for farmers in Uttar Pradesh and Punjab if voted to power.
"In the last two years (eversince the BJP government came to power), condition of farmers has deteriorated. There has been a rise in incidences of farmers' suicides. Even those districts which were 'no suicide' areas, are witnessing these cases," the letter mentions. He said in Osmanabad district between August 2014 to August 2015, 136 cases of alleged farmer suicides were reported. However, after it was declared suicide free district, the deaths between August 2015 to August 2016 were 172. "The government can only give a loan waiver as relief. Opposition raised the plight of farmers in the Legislature repeatedly in the last two years.
However, the state government did not yield to the demand," says the letter written by Sawant. "Maharashtra has seen highest number of farmers suicides, more than that in Uttar Pradesh and Punjab," he said adding the state's capacity to repay it's loan is more than other states. Sawant said in Maharashtra, BJP government does not provide loan waiver to farmers, but makes such a promise in poll bound states. "This is injustice to our state. We demand that the state government announce loan waiver immediately," said Sawant.