Doctors allow cops to record Mandsaur rape victim's statement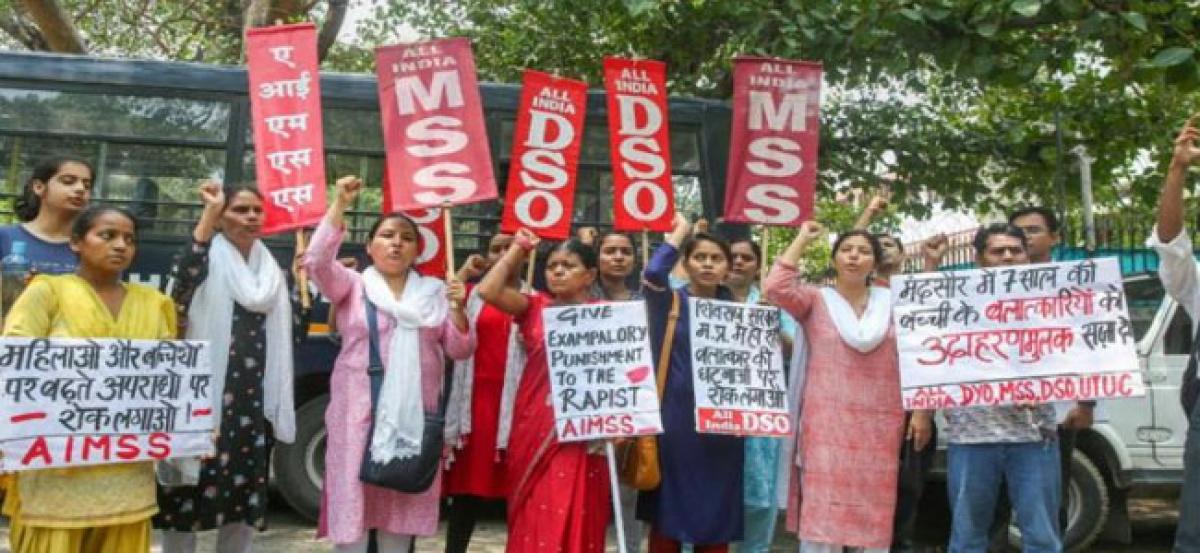 Highlights
Doctors treating the eightyearold girl, who was gangraped on June 26 in Madhya Pradeshs Mandsaur, have allowed the police to record her statement, a senior official said
Doctors said that she had come out of her mental trauma and was talking to her family members.
Mandsaur: Doctors treating the eight-year-old girl, who was gang-raped on June 26 in Madhya Pradesh's Mandsaur, have allowed the police to record her statement, a senior official said.
Mandsaur's City Superintendent of Police (CSP) Rakesh Mohan Mishra, who is heading the Special Investigation Team (SIT) probing the case, confirmed the development to PTI and added that the statement would be recorded soon.
The minor, who suffered severe injuries to her neck, face, head and private parts in the incident, was admitted to Indore's Maharaja Yeshwantrao Hospital (MYH) on June 27.
Also Read: 8-yr-old kidnapped, raped, left to die in forest near school in Madhya Pradesh
Earlier, the MYH administration had formed a three-member committee, comprising expert doctors, to examine the girl and take a decision on giving permission to the police to record her statement.
However, MYH authorities refused to talk on the issue.
V S Pal, the Superintendent of MYH said, "I can only say that the girl has come out of mental trauma. She is happy and talking to her family members."
He said that psychiatrists were regularly counselling the girl and she was shifted out of the Intensive Care Unit (ICU) on July 3.
Also Read: Condition of 8-yr-old Mandsaur rape victim improving: hospital
On June 26, the girl was kidnapped by two men while she was waiting for her father outside her school.
Accused Irfan alias Bhaiyu (20) and Asif (24), both of whom were later arrested, have been charged with raping the girl and trying to kill her by slitting her throat.