Law Minister bats for accountability in the judiciary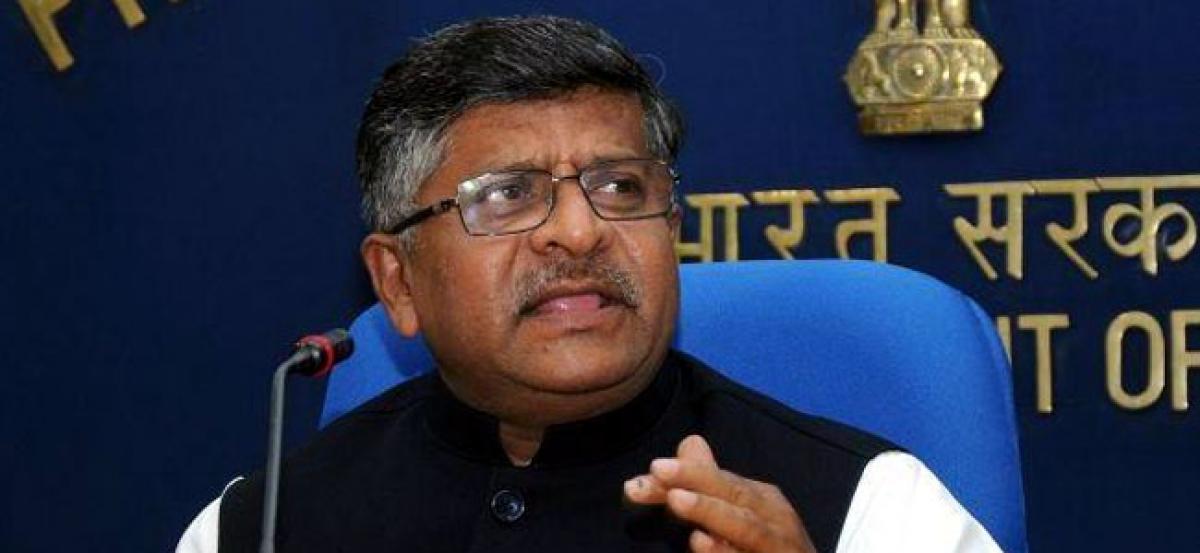 Highlights
Law Minister Ravi Shankar Prasad today pitched for accountability in the judiciary, saying it will help judges find out whether the system is in order
New Delhi: Law Minister Ravi Shankar Prasad today pitched for accountability in the judiciary, saying it will help judges find out whether the system is in order.
Opaquely, he said the government would have no role in judicial accountability.
"Independent judiciary is important for a democracy. The job of the government is to provide infrastructure to the judiciary. But the right to run the judiciary should rest with the judiciary itself," he said.
Delivering a lecture here, he said if there is a need for accountability in all forms of government, "there is also a need for considering the possibility of accountability among the judiciary as to how the system is working, do we need to expedite it, do we need to explore extra avenues".
The Judicial Standards and Accountability Bill was earlier brought by the previous UPA government but had lapsed following the dissolution of the 15th Lok Sabha in 2014.
The lapsed bill provided for a comprehensive mechanism for handling complaints made by citizens on grounds of alleged misbehaviour and incapacity against judges of the Supreme Court and high courts.
It also provided for a mechanism to take action against those found guilty after investigation. It also laid down judicial standards and made it incumbent on the judges to declare their assets and liabilities.