Kerala MLA breaks barrier at toll plaza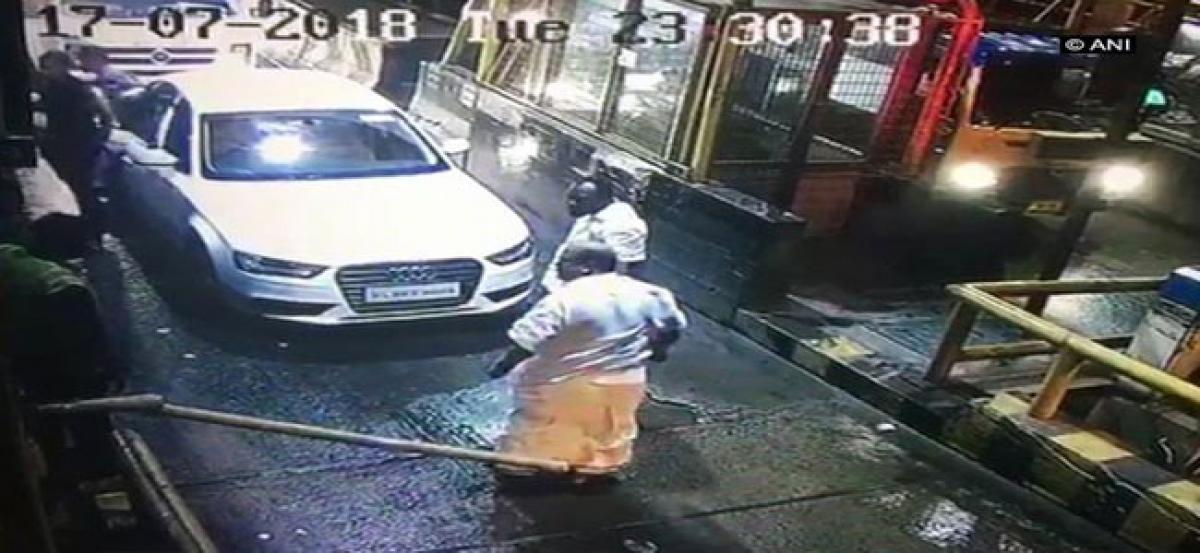 Highlights
Peeved over being asked to pay a road toll tax, Kerela MLA PC George broke the stop barrier at a toll plaza on Tuesday night
Paliyekkara (Kerala): Peeved over being asked to pay a road toll tax, Kerela MLA PC George broke the stop barrier at a toll plaza on Tuesday night.
Reportedly, George was returning back to Kochi from Thrissur when his vehicle was stopped at the toll plaza in Paliyekkara.
The matter came to light, after a CCTV footage of the incident surfaced on media.
In the video, the MLA along with his supporters can be seen getting out of the car and damaging the barrier.
Notably, this is not the first time that George has hit the headlines for the wrong reasons. Reportedly, in 2017, another video of him cursing staff members of an electricity office had gone viral on social media platforms.