Government to release convicts imprisoned for non-heinous crimes in three phases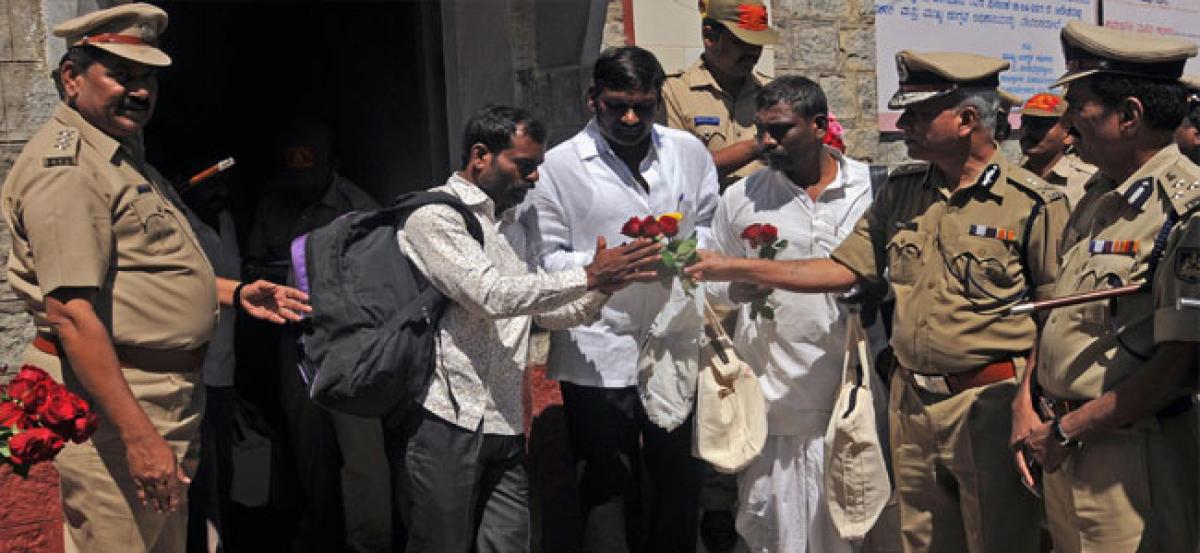 Highlights
With senior citizens, women, physically challenged and transgenders and terminally ill prisoners completing at least half of their time in the prison are entitled to be released by the government in three phases The first phase will be released on Gandhi Jayanti, October 2
NEW DELHI: With senior citizens, women, physically challenged and transgenders and terminally ill prisoners completing at least half of their time in the prison are entitled to be released by the government in three phases. The first phase will be released on Gandhi Jayanti, October 2.
The last batch will be released on October 2, 2019. On Wednesday, the cabinet took this decision, where the second batch will be released on April 10, on the anniversary of the Champaran satyagraha.
Convicts who are given life imprisonment or death sentences will not be suspended said the Law minister Ravi Shankar Prasad. He also said that prisoners involved in major crimes like dowry, death, rape, human trafficking and who are convicted under Pota, UAPA, Tada, FICN, POSCO Act, money laundering, Fema, NDPS, Prevention of Corruption Act are not eligible for this scheme.
"We will also consider the case of terminally ill convicts and convicted prisoners who have completed two-thirds of their actual sentence period," the minister said.
To process the cases of eligible prisoners the Home ministry issued an advisory to all the states where a committee is formed to examine the cases and their recommendations will be placed before the governor for consideration.
Sources tell that the amnesty plan to undertrials came up during the discussion in the meeting but the government decided to strictly limit this to the convicted persons to avoid any disputes.