Karnataka CM devices new scheme regarding day loans for street vendors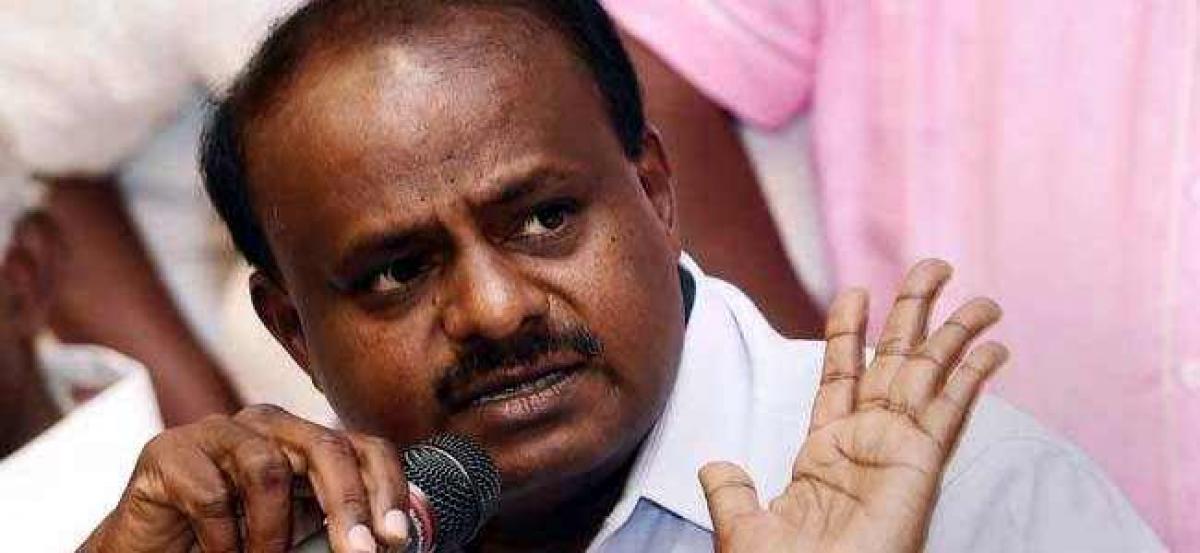 Highlights
Chief minister H D Kumaraswamy, who is on a loan waiver spree, has taken a decision to moot a fresh scheme of giving a day loan for street vendors who take money from private moneylenders to make a days living
BENGALURU: Chief minister H D Kumaraswamy, who is on a loan waiver spree, has taken a decision to moot a fresh scheme of giving a day loan for street vendors who take money from private moneylenders to make a day's living.
Considered an "extension" of the Debt Relief Act to waive farm loans taken from private moneylenders, the government will shortly be launching a scheme called as 'Badavara Bandhu' for street vendors and vegetable sellers, in prominent markets across the state.
At present, Kumaraswamy has accorded the responsibility of rolling out the scheme to cooperation minister Bandeppa Kashempur. "The idea is to curtail the menace of private moneylenders who disburse loans and charge exorbitant interest for the day."
As per preliminary discussions between the CM and Kashempur, the cooperation department will be releasing mobile banks to give loans in prominent markets. Street vendors who require a day loan can go to these mobile banks and deposit their identity card, be it Aadhaar, PAN card or driving licence early in the morning. "These loans will be given free of interest and will most likely be restricted to Rs 1,000 per vendor. The vendor can repay the loan by evening, after the day's sales, and retrieve the identity card," said the official.
If the vendor fails to repay the loan by the end of the day, the government retains the identity card till such time the loan is repaid, and will also blacklist the person for further day loans anywhere in the state.
The cooperation department has to prepare a draft proposal for the scheme, before finalising the details. However, doubts persist if the scheme will have its impact, considering that local civic agencies are yet to complete the street vendor survey in most places.
"In Bengaluru, BBMP is yet to complete its survey of street vendors. As per estimates, there are 1 to 1.5 lakh vendors in the city, but the Palike registered only 25,000. These vendors are yet to get their ID cards. When this is the situation, where will the government implement this loan scheme?" asked convener of Bengaluru Street Vendors' Association.