Innovative ad campaign : Kerala Tourism bags PATA awards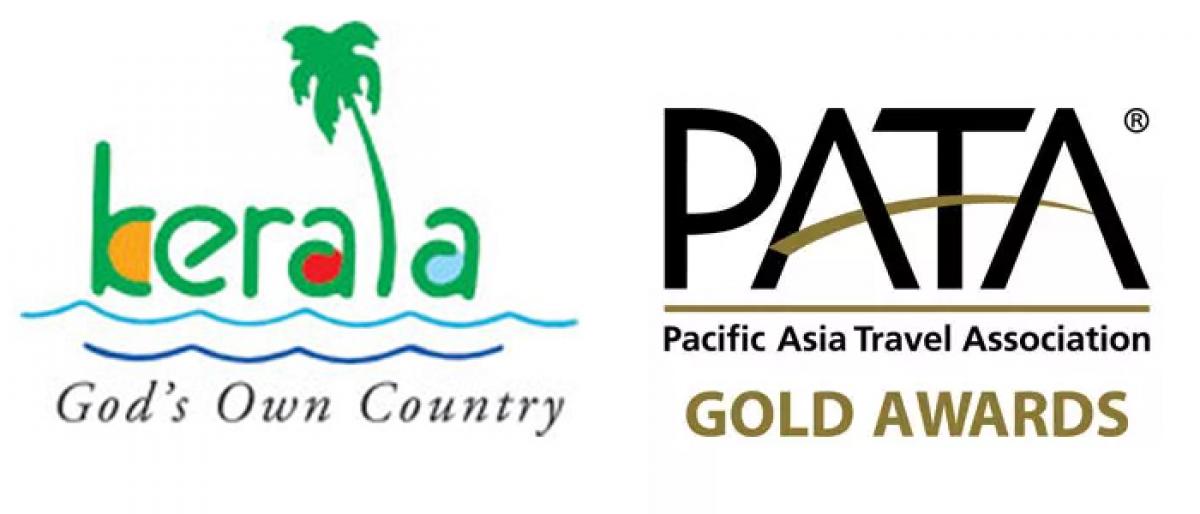 Highlights
Kerala Tourisms efforts to get back on track after the recent devastating floods got a shot in the arm as it won two prestigious awards for its innovative marketing campaigns
Thiruvananthapuram: Kerala Tourism's efforts to get back on track after the recent devastating floods got a shot in the arm as it won two prestigious awards for its innovative marketing campaigns.
The gold awards of the Pacific Asia Travel Association (PATA) were presented at a function in Malaysia on Friday. Assistant Director of India Tourism, Singapore, Sudeshna Ramkumar received the award on behalf of Kerala Tourism department.
Kerala Tourism bagged the first gold for its 'Yalla Kerala' print media campaign in the Gulf countries, a release said here Sunday.
It showcased the state's greenery and backwaters, a different world from the Gulf, just four hours away by air. With the punch line, 'Yalla Kerala,' the campaign generated a lot of interest about 'God's Own Country' as a tourism destination in the Gulf.
The second gold award came for an innovative poster the Kerala Tourism had developed for the third edition of the Kochi-Muziris Biennale (KMB), the biggest contemporary art show in South Asia.
The poster featured a colourful boat and fishermen and could be put up straight as well as upside down.
"This is a huge honour for Kerala Tourism. Winning two sought-after gold medals of PATA will give a fillip to our ongoing efforts for a robust rejuvenation of tourism in the state," said Kerala Tourism Minister Kadakampally Surendran.
"Our efforts have started paying off. Most of our tourist destinations are ready to welcome the visitors from India and abroad.
In fact, the first chartered flight of tourists from Australia in this season arrived in Kochi on September 15," he said.
"The state government has accorded top priority to restoring roads leading to tourist places," he said.
Kerala Tourism Secretary Rani George said the prestigious gold awards were a testament to the undiminished charm of tourist destinations in the state, which attract visitors in droves.
"Our tourism campaigns are specimens of creative brilliance and have always evoked international attention and admiration.
The latest awards will once again turn the spotlight on the state's destinations," she added.
Kerala Tourism Director P Bala Kiran said the award-winning marketing campaigns showcase Kerala as a destination for families to relax, rejuvenate and reconnect.
"The awards show that our strategies have struck a right cord with the target audiences," he noted.
The Campaign and Posters were developed and designed by Stark Communications, the Advertising Agency of Kerala Tourism.