Approach towards employees : Biz leaders discuss compassionate framework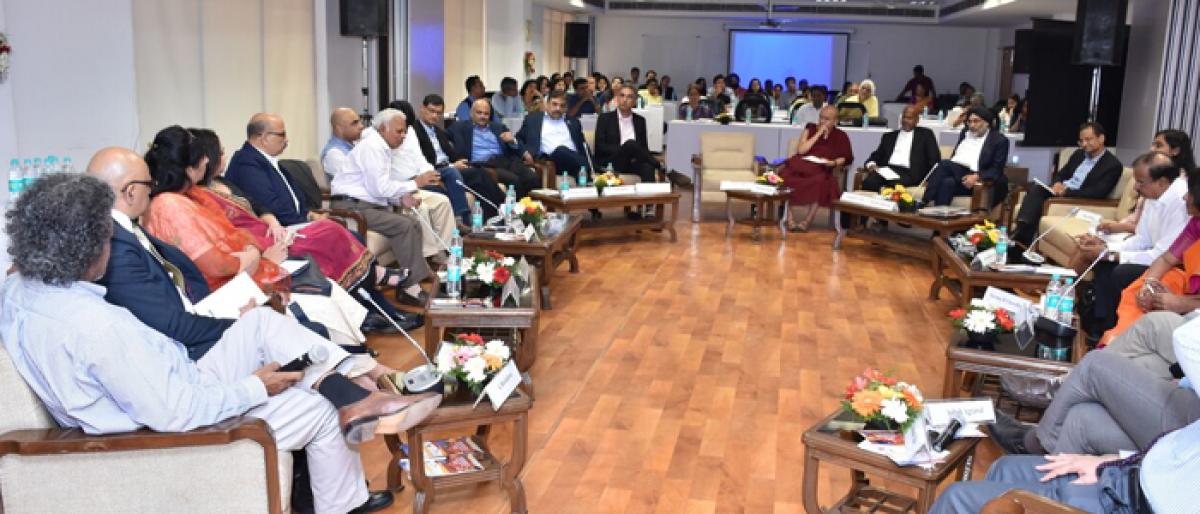 Highlights
Many Indian corporations have reported workplace stress and bad health Hence, a compassionate approach towards workforce is urgently required
New Delhi: Many Indian corporations have reported workplace stress and bad health. Hence, a compassionate approach towards workforce is urgently required.
It is a well-known fact and, going by the latest surveys, nearly half of the employees suffer from some kind of stress-related diseases, according to the findings of a survey conducted by Optum among 800,000 employees in 70 large companies, each with a minimum workforce of 4,500.
The proportion of workers at high risk of suicide due to unmanageable stress has grown to 8% in 2018 from 2-4% two years ago.
In a survey of leaders of major global organizations by Rasmus Hougaard, MD, Project Potential, said compassion is very important for leadership and 80% would like to enhance their compassion but do not know how!
Realizing the need to study this particular phenomenon and in order to find solutions, MDI Gurgaon in association with Tibet House invited business leaders and leading lights of the management fraternity to come together and deliberate on a framework with measures for compassion-based management of resources titled "Compassionate Corporations: Business Leaders' Dialogue".
In line with the vision of MDI Gurgaon, to be a school for 'Thought Leaders and Change Masters', this thought leadership intiative was an attempt to start a dialogue between industry and academia on building a shared understanding of framework for compassion at the workplace.
As HH Dalai Lama says, "if you want to be happy, practice compassion; if you want others to be happy, practice compassion."
Prof. Tanuja Sharma, Event Convener, MDI Gurgaon elucidated "the alarming numbers of depressions, increasing percentage of stress-related bad health cases and increasing percentage of suicide cases provoked us to bring together like-minded people to deliberate upon this topic and to come up with an effective resolution".
Mr. Muthuraman, Ex Vice Chairman, Tata Steel, said 'Corporations won't be compassionate unless they bring in profitability and sustainability.
The main issues are the forces which go against compassion. We should know what to communicate and how to link it up with pillars of benefits and success".
Speaking on the occasion Ven. Geshe Dorji Damdul, Director, Tibet House said. "We need to bring compassion as a universal code into the education system.
Right from early days one should begin taking care of not only mind but also of heart. The agenda is to grow and not suffer".
In this time of environmental crisis and social schisms, it is time for businesses to take cognizance of compassion at workplace not only in terms of formulating processes and practices to enhance it, but also in changing the mindset which impacts dealings/transactions.
Organizations should focus on creating a leadership model that promotes care and kindness to employees aiming on releasing stress for higher productivity.