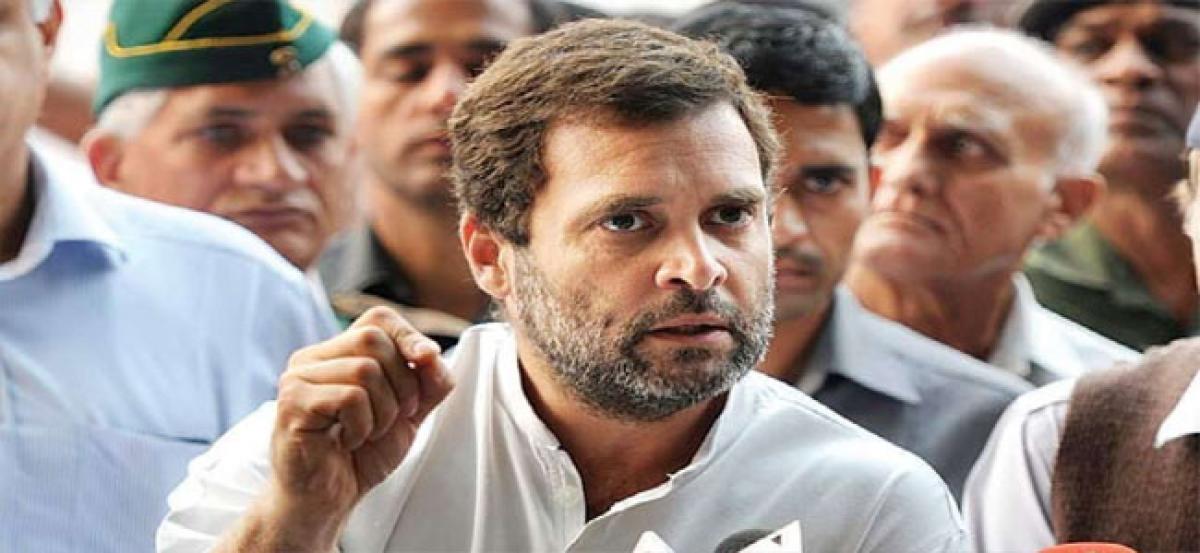 Highlights
In the last few days, the Pune police arrested five Maoist intellectuals across the country Along with communists, one notable person who came out against the most vocal opposition against this action was AICC president Rahul Gandhi
In the last few days, the Pune police arrested five Maoist 'intellectuals' across the country. Along with communists, one notable person who came out against the most vocal opposition against this action was AICC president Rahul Gandhi. However, this would have been better for him at least this time to exhibit some maturity to consult with his senior leaders before taking a step in the matter.
Anyway, please read these lines- "His party is also surprised at the way Rahul offered his support to the persons arrested in the charge of having connection with the Maoists. His [Rahul's] UPA government itself either arrested or put ban on four among those arrested. Of them one spent six years and other seven in jail as prisoners under trial. Apart from them, it was the UPA that arrested Kobaad Gandhi and G N Saibaba, who are still in jail. His own government agencies killed two key Naxalites, Azad and Kishanji.
In 2006, Dr Manmohan Singh termed Naxalites as most serious threat to national and internal security. Though, owing to closeness with Sonia Gandhi, many individuals and groups launched movement against the strict anti-Naxal initiatives of the then Home Minister P Chidambaram. Chidambaram initiated the drive against extremists after some big ambushes on security forces. As the security forces began to gain upper hand against Naxalites, Mani Shankar Aiyar soon termed that policy as one-sided.
The wife of a leading Naxalite was released in exchange of a kidnapped IAS officer, and she became the chief of an NGO run by the member of National Advisory Council, Harsh Mander [whom Sonia Gandhi appointed for personal reasons]. Incriminated on the charge of sedition, Vinayak Sen was also taken into the Health Committee of Planning Commission (that too by Sonia 'madam'). This all revealed by noted journalist Shekhar Gupta in one of his articles.
On the other hand, the truth of the matter is that, opposed to the name 'development', Maoists never attacked so many schools, hospitals and hostels run by Christian missionaries in Bastar. Whereas, allegedly at the instance of Church, they killed Lakshmananand Saraswati, who raised the living standard of Adivasis by making popular among them the organic farming, cow rearing and by running schools in Kandhamal (Odisha). Keeping all these facts into account it seems that there might be some compulsion for Rahul behind supporting Maoists!

Subscribed Failed...
Subscribed Successfully...