Naga students seek prompt 'solution'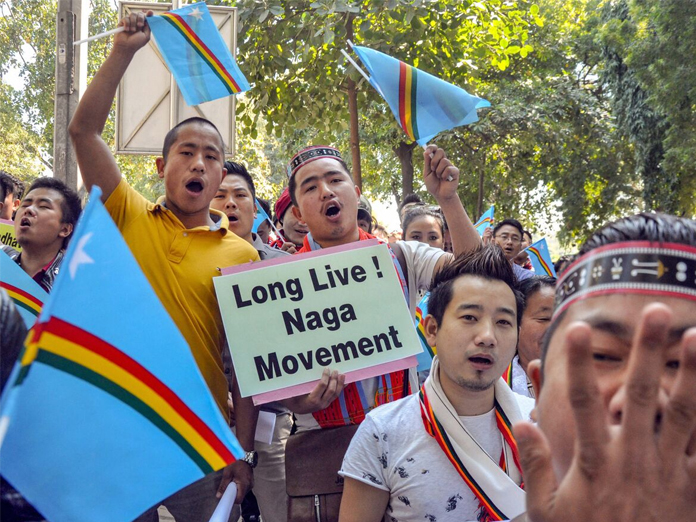 Highlights
Scores of students belonging to the Naga Students Union Delhi NSUD held a protest rally on Saturday in the national capital demanding immediate political solution to the twodecadeold Naga peace talks
New Delhi: Scores of students belonging to the Naga Students Union Delhi (NSUD) held a protest rally on Saturday in the national capital demanding "immediate" political solution to the two-decade-old Naga peace talks.
They demanded a logical conclusion to the talks which is "honourable" and acceptable to the Naga people.
They held a march from the Nepal Embassy to the Jantar Mantar raising slogans "Naga Solution before Election", "Respect the Naga's Political Rights".
The protesters said the government should take the issue seriously and find solution within a stipulated time, which will be useful "for peaceful coexistence and development".
They said the peace talks between the government and the National Socialist Council of Nagalim-Isaac-Muivah (NSCN-IM) along with the Working Committee (WC) comprising six Naga National Political Groups (NNPGs) have not brought about "much tangible results" except the Indo-Naga Framework Agreement signed in 2015.
Many Naga residents including employees, lawyers, religious leaders, scholars, intellectuals, activists and leaders from some neighbouring states joined the rally to express their solidarity with the demand.