Doctor's Day falls on July 1: Doctor, heal thyself first!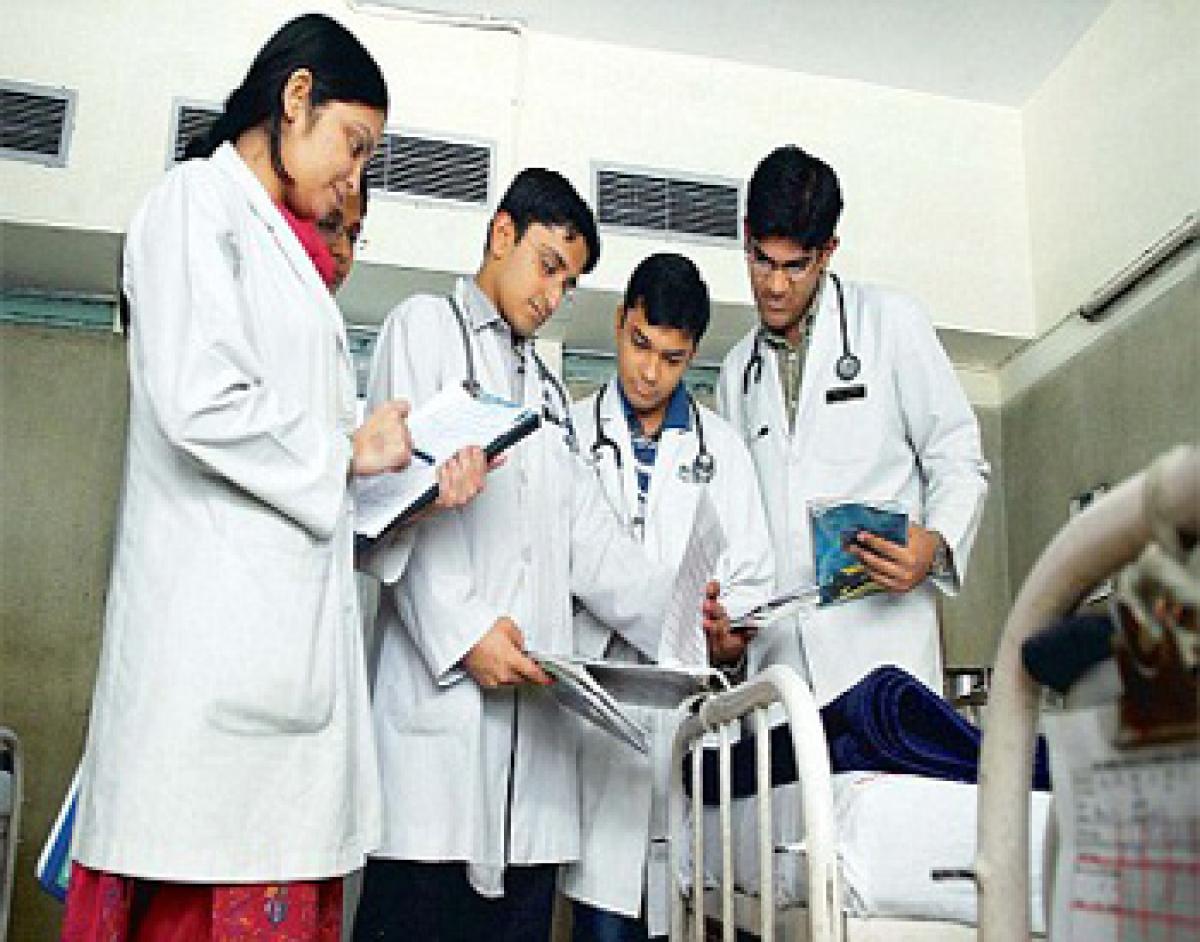 Highlights
H K Barthwal In one of his poems, a prayer to God, Nobel laureate Rabindranath Tagore seeks God's blessings in the form of strength and ability to...
H K Barthwal
In one of his poems, a prayer to God, Nobel laureate Rabindranath Tagore seeks God's blessings in the form of strength and ability to cope with sufferings that keep on appearing in life; the bard does not ask for a life free from odds and troubles. As with life, so with the human body, ever susceptible to pathologies despite adherence to appropriate dietary and health regimens and observance of all precautions.
Our ancestors proclaimed that the human body is a house of diseases (Shariram vyadhi mandiram). Doctors, as saviour in critical health conditions and purveyors of individual and public health, have been rightly accorded divine status, and Doctor's Day is observed on July 1 every year.
In India, special tributes are paid to Dr. Bidhan Chandra Roy, the legendary physician, social reformer and second chief minister of West Bengal, whose birth as well as death anniversary falls on July 1. After completing his MRCP from Bartholomew's Hospital in the United Kingdom, Dr. Roy, 27, returned to India and was instrumental in the setting up of hospitals and medical institutions. Later he took to social reforms and joined Mahatma Gandhi's Civil Disobedience movement.
His contribution to health, education and social reforms earned him the coveted Bharat Ratna award. The Doctor's Day celebrations are marked by wishes and gifts to medical practitioners; feasts and cultural activities are also conducted by hospitals and health institutions.
Qualified doctors in India are fewer than requirement, i.e. just one doctor per 2,000 persons whereas there should be two as per WHO norms. That certainly overburdens physicians and surgeons. All the same, this is an appropriate occasion for considering how far medical practitioners are discharging their social responsibilities.
The faith reposed by public in medical practitioners to stay healthy obligates them to be fair and ethical with the ailing. However, they behave more like business people viewing patients as respected customers. Anton Chekhov remarked sarcastically: "Doctors are just the same as lawyers; the only difference is that lawyers merely rob you, whereas doctors rob you and kill you too."
Some of them justify their profiteering tactics on the plea that they invested huge sums in earning their qualification. For medicos wanting too much too soon, Martin Fischer has this advice: "A doctor must work 18 hours a day and seven days a week. If you cannot reconcile yourself to this, get out of the profession." It is unfortunate that with commercial values driving out humane considerations in all spheres, health issue is becoming a casualty.
Rather than a gateway to prosperity, the doctor's profession is one that entails rescue of the diseased. "A doctor . . . must love his fellow human beings and desire their good before his own," said W.H. Auden. That doctor's role extends beyond administering medication has been lucidly shown in R.K. Narayan's classical story, 'The Doctor's Word' in which Dr. Raman, a doctor acclaimed for his expertise, acumen and prognosis in the city of Malgudi confronts a dilemma when his close friend Gopal lands in Dr. Raman's care. As a medical practitioner with unfailing judgment, Dr. Raman knows that nothing less than a miracle can help Gopal survive.
Yet, when Gopal asks for a true assessment, the doctor's discretion succumbs to emotional bonds, and he assures survival to Gopal. The words work wonders and Gopal survives. Sidelining ethics, morality and humanity, most doctors play havoc with public health by prescribing elaborate, avoidable and costly diagnostic procedures even when the patient's resources do not permit it. Not knowing what precisely is in patient's best interest, a majority of those presenting with common symptoms are rendered vulnerable to radiation hazards, simply because they have become used to earning more from the lab referrals than consultation.
Even young doctors joining big hospitals to gain exposure are made to hone their money-fetching skills instead. It is axiomatic in such a setting for the doctor to take casual interest in his professional ethos and turn out to be a mediocre health functionary rather than involving himself in therapeutics. A classic Hindi story Mantra by Premchand's describes the triumph of good sense and philanthropy of Budha Bhagat, an accomplished snake bite healer who moves out to save the life of the son of Dr Chadha, who had refused to attend on Bhagat's son in a critical condition because he was busy playing tennis.
Doctors need a fundamental correction in their mindset and in their handling of patients so as to revive their pristine credibility and respect. This is possible only if they attempt to understand and set right the pathology first rather than evaluating the patient's wallet or confirmation about sponsorship; can clinically examine the patient in earnest for arriving at a decision and prescribe lab tests, etc.
only when absolutely necessary; commit to prescribe only specific and minimum medication; undertake a procedure only after obtaining an 'informed' consent in spirit, and not just taking patients for granted, which involves briefing about the available options and the implications of each so that the patient or his ward can exercise the best option; and can believe that working conscientiously will fetch them the status of a messiah besides long-term dividends (monetary aspect not excluded).
On the walls of the prestigious All India Institute of Medical Sciences in New Delhi, Mahatma Gandhi's saying is writ large: "A doctor does not oblige the patient by attending him; it is rather the other way round. He gives the opportunity to doctor to serve humanity."
(The writer can be contacted at [email protected])
Subscribed Failed...
Subscribed Successfully...