A historic link in Army chain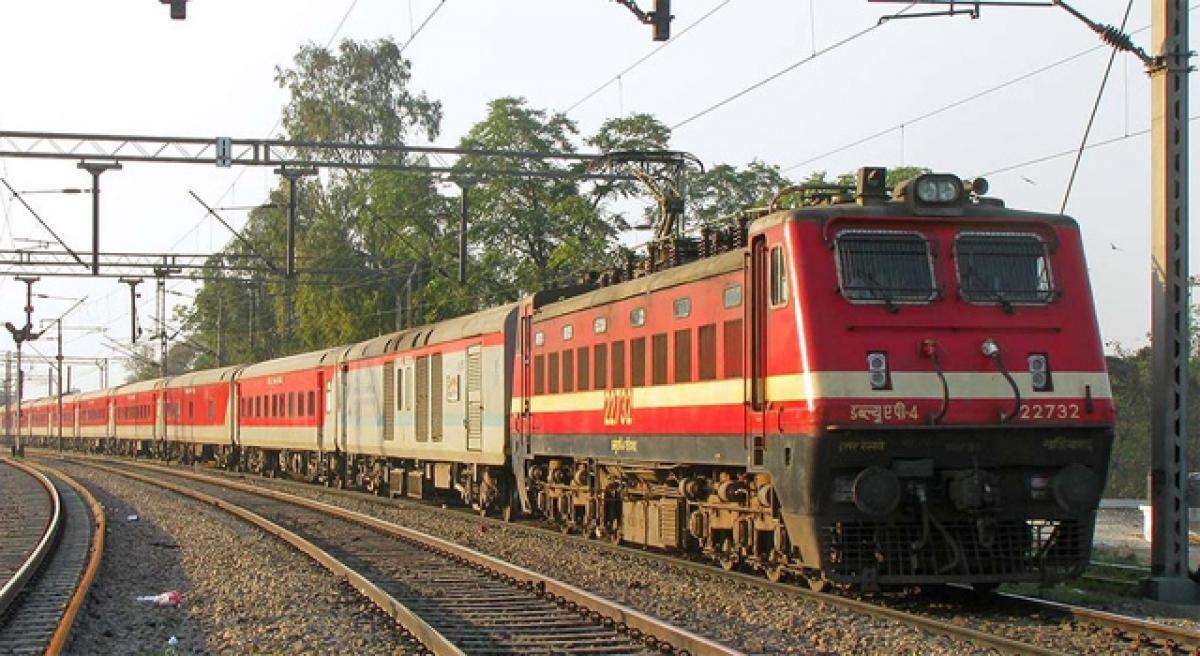 Highlights
Journeys, particularly long ones, could be interesting. More so, during the monsoon season. The joy is only doubled if one were to travel by a train....
Journeys, particularly long ones, could be interesting. More so, during the monsoon season. The joy is only doubled if one were to travel by a train. This time I preferred the train to Bangalore from New Delhi as I had work to attend to in the South. Of course, I planned to break my journey in between.
Armed with a couple of books that I desperately wanted to complete I got into the Rajadhani express recently. Surprisingly, the train and my coach were not fully booked and I had for my company, one young man in my bay.
Major Thapa - as he introduced himself later - suddenly asked "Sir, ever been to Babina?"
Babina cantonment is a key railway station as far as the Indian Army is concerned. It is located about 30 km south of Jhansi in Uttar Pradesh and except for Shatabdi, Rajdhani and other super fast trains, all trains halt here. Indian Railways describes Babina as a two-horse town which sustains itself by catering to the requirements of the Army personnel.
Having heard several stories about Babina in the past from the Indian Army tank men, I was tempted to visit the place along with another friend of mine from the Indian Air Force who was visiting the place. So when I told Thapa that I was getting down at Bhopal on some personal work and would like to meet him at Babina, he was only delighted. He promised to take us me around the place. I met him a couple of days later and he kept his word. We began with the station itself.
Babina Cantt Railway station is old world. The red and white coated stone structure was built by the British. Babina - British Army Base in Asia - was used as a base from where troops were moved in and out to various theatres of war in the past.
Babina played a stellar role not only during the World War - II, but also during 1971. Major Thapa's father was also a tank man and Babina runs in the family's blood, I realised. Naturally this young man has many fond memories of the place.
As he showed me around, what struck me was the design of the station platforms. The station was built exclusively to cater to the needs of the Army with ramps and marshalling lines (the Railway staff also explained this later) to allow tanks and big artillery guns to be loaded on to flat bed carriages of the special military trains.
"The designated defence yard was built in 1961," Thapa explained. The station witnesses a massive spectacle every year with the artillery and mechanised forces coming here every year for annual training, I was told. Naturally, as Babina has a massive Field Firing Range where joint exercises with foreign armies are also held.
The Indian Railways gears up to handle on an average of one military special train every three days in addition to the traffic of troops based in Babina, it seems. And that means 120 special trains every year meant for troops reaching their training grounds. Perhaps no other railway station in the world handles such a specialised movement of traffic on its rails.
In fact, the on board magazine of Indian Railways (Rail Bandhu) describes the special exercise thus: "To ensure a synergetic conduct between the Indian Railways and the troops who use the rails, there is an office of the MCO at every station.
In Babina, his role becomes even more crucial at times of a general mobilisation - when the country declares a state of war and all the troops, tanks and big guns are required to be moved to the war front. Tracking train travel timings and distance to destination to match the war time requirement is almost a science."
The designated defence yard built in 1961 came in very handy in dealing with Pakistan in 1971, exactly 10 years later it was commissioned. The large-scale mobilisation of tanks and troops that took place from Babina then was historic.
"In the past such synergy had been displayed in an exemplary fashion by the Babina Station Master and the DRM located in Jhansi during the war period. For their role in ensuring mobilisation in record time in war-time conditions, the then Station Master was awarded the Chief of Army Staff Commendation Card and the DRM of Jhansi, the Sena Medal, making them among the few civilians to be presented military decorations," Army officers recall.
Railway personnel also recall how, during Operation Parakram, the Indian Railways meticulously followed the drill to amass menacing columns of Indian Army on the Western Front. "We were told such a mobilisation would not have been possible but for the role played by the Indian Railways," Major Thapa adds. He continues "Sir, Babina, this is our Medina.
Our Mecca is Ahmednagar in Maharashtra where the Armoured Crops Centre is located. Babina is deeply engraved in our hearts. It is a sacred pilgrimage for us that we undertake once in a year. For several of us, young officers, Babina is our first posting too after getting conferred with our commissions. It is always a baptism by fire at the Babina Firing Range," he proudly claimed.
Rail Bandhu has some more interesting info. Its July edition makes for an interesting reading and certainly motivates readers to visit Babina at least once. It recalls how Rajesh, a tailor, famous for having stitched uniforms for innumerable officers who went on to become Generals.
Rajesh of Babina takes pride in another achievement of his - that of having stitched a black dungaree for the then President of India, Pratibha Patil, when she visited Babina for the standard presentation to five Armoured Corps Regiments. It also explains how Manoj Handlooms has endeared itself to the Army ladies "with his products catering to the taste of the Army ladies while his prices suit the Army salaries."
If the country could sleep well because of Babina, the tank men of Babina do so because of the benign presence of the Divine Mother whose temple is among the most visited places here, it is said. Here there is a unique feature again as in Bhairon mandirs across the country. The devout Army men offer the Goddess a few peg measures of their Army rum and then consume the rest as "pershad" (Prasad). Local civilians offer a concoction made out of mahua flowers.
Of course, there are places beyond Babina which could be interesting to a tourist. Apart from Orchha, the only Ram Mandir where Lord Rama is worshipped as a Raja, there is also Sukma Dukwa Weir through which flows the Betwa river.
The Ram Mandir surprises every one again with its own Royal guard (an armed policeman). Yet another place, is Orchha, the seat of the Bundela Rajput kings of Raja Rudra Pratap Singh's dynasty. The royal palace is worth a visit.
Then there is also this Jehangir Mahal and Parveen Mahal (of Rai Parveen). Coming to the latter it is said, when Akbar heard of Parveen, he summoned her. A helpless Parveen reached his court and uttered this couplet "Vinit Rai Parveen ki, suniye sah sujan/Jhooti pattar bhakat hain, bari, bayas, swan (Hear my prayer...it is only the lowly people..who eat from a plate from which the food has already been eaten by someone else). Of course, Akbar honourably released her, the lore continues.
That is Babina! Go visit it once, your heart swells with pride and nationalism.
By: W. Chandrakanth
Subscribed Failed...
Subscribed Successfully...