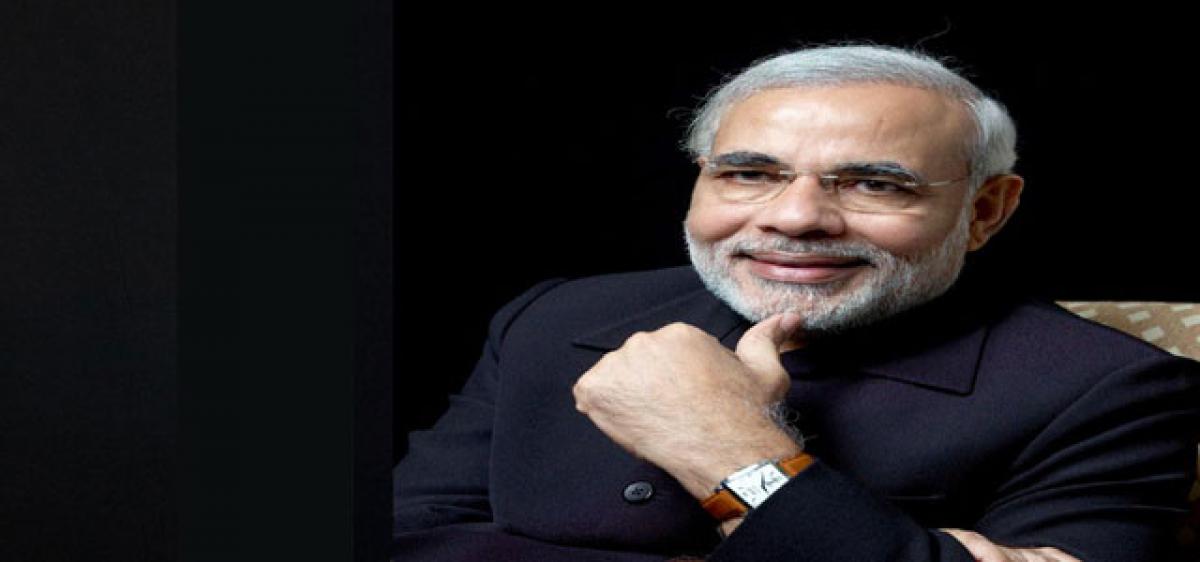 Highlights
For the first time after the surgical strike on black money, Prime Minister Narendra Modi opened his heart up while stating in an emotion-choked tone...
For the first time after the surgical strike on black money, Prime Minister Narendra Modi opened his heart up while stating in an emotion-choked tone that irrespective of how his political opponents react, he would go ahead with his plans to contain, if not curb, the menace of black money.
Sending his message loud and clear while inaugurating the GMR airport at Goa on Sunday, Modi said that having come through life the hard way, he understood the pain and unease prevalent in every poor household in the country. As he shared the anguish of the common man, he was overly determined to fight the menace of unaccounted money and expose all nefarious elements making hay.
In a way, he made a self-appraisal about his administration while giving a progress report of the last two-and-half-years. The introduction of Jan Dhan Yojana, which all political parties rubbished as a populist measure, was the first 'homeo' pill. The surgical strike on the night of November 8 was a high potency dose that silenced the bitterest of his critics, who all along ran the orchestrated 'he is only a talker and not a doer' banter. Those who would think twice before hurling a 25 paise coin into river Ganga are now offering bags full of notes.
This was not out of reverence but out of fear, he explained in a caustic tone that camouflaged his ire at the people who were looting the nation. Reiterating that his life was dedicated to the people, he sought the support and patience of the common man for 50 days (up to December 31) to set things right. If he fails to put things back on track, he said, he would be open for any punishment people wished to give him. Brave words but they carried a dose of seriousness or so it seemed.
In an indirect reference to political parties, which took pride in criticising every move of his, Modi said that people understood him and his intentions. It was overwhelming trust in his intentions that they were bearing the difficulties that had been caused because of the surgical strike leaving various parties jittery.
He also revealed how over fifty percent of the MPs had put pressure on him not to make Pan Card compulsory for purchase of gold but he did not succumb to such 'pleas'. That was another step towards surgical strike. Interestingly while the reaction of the political parties in North and West Bengal has been vociferous, the parties in South have not reacted either in support of demonetization or against it.
Only N Chandrababu Naidu claimed some credit and thanked Modi for accepting his suggestion to demonetize Rs 500 and Rs 1000 notes. However, Naidu made it clear that introduction of Rs 2000 notes was not a proper decision. Even opposition parties like YSRCP Congress are tight-lipped. All that the parties in the Telugu States are doing is criticising the government
for pushing the country into sort of financial emergency and talking about the problems being faced by the common man. Now that Modi has made it clear that come what may he would go ahead and implement all the plans he has up his sleeve, it's time for the political parties to take a clear stand on the issue. More importantly, this issue will dominate electioneering during the coming Assembly elections and may run up to the 2019 General Elections.
By V RAMU SARMA
Subscribed Failed...
Subscribed Successfully...