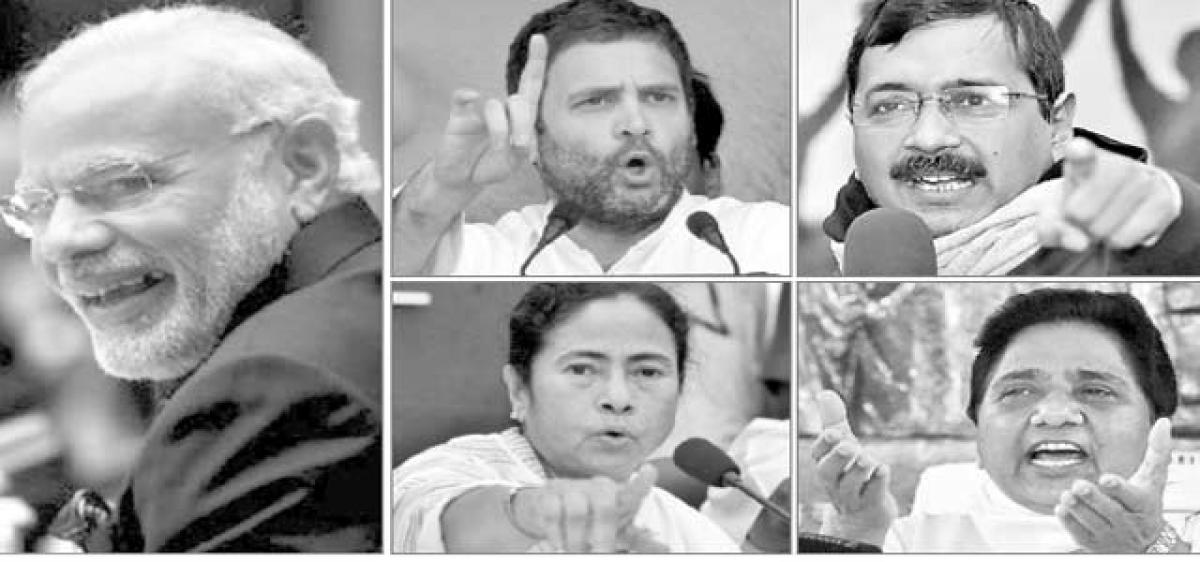 Highlights
Some developments of last week clearly indicate that the nation's affairs are unlikely to change for the better. Parliament will continue to be...
Some developments of last week clearly indicate that the nation's affairs are unlikely to change for the better. Parliament will continue to be disturbed and disrupted. Only disrupters change. Loss to the nation persists.
Personal charges, with or without basis, levelled for political gains, will persist without regard to law and tarnishing of reputations.
And we shall continue to use corruption for mutual mud-slinging, but prevent any institutional remedy. Our leaders ignore that in this era of information, the world is watching them and that their shenanigans cause a negative image the country that they are elected to guard.
Take controversy over selection of the new Army Chief. It is the government's prerogative, fully exercised in the past when the seniority criterion was not followed three decades back. And over four decades back, the Supreme Court judges were superseded.
After alleging that a bypassed officer belongs to one community or the one appointed belongs to a particular region and causing damage, critics expressed the fear that the military is being politicised.
Take the sudden arrest of former Air Force chief, Air Chief Marshal S P Tyagi, in the VVIP helicopter case that has all the dimensions of a political slug-fest.
When he has fully cooperated with the probe, was it necessary to jail him? What message is being sent to the armed forces whose ethos rests on respect for uniform and seniority?
The rot is in all political camps. Yesterday's dissenters are today's heroes. An army chief rebuffed by the Supreme Court for raking up retirement age issue, embarrassing government of the day and the armed forces, and who played politics with the force he headed, is now a union minister.
A Union Home Secretary who did not inform his minister about hanging of Parliament terror attack convict Afzal Guru is now a lawmaker.
Delhi's Lt Governor Najib Jung has resigned. But the issue of how far he can override an elected government remains unresolved.
Nor is there any indication that his departure will make things smooth for Chief Minister Arvind Kejriwal given differences with the Centre.
A Governor/Lt Governor is the Centre's representative in the state. So was Jung. But timeline that newspapers published on his resignation indicates that he enjoyed cordial ties with Kejriwal even during the latter's mercurial first stint as the Chief Minister.
We are reminded that Jung had sent 'parathas' to make Kejriwal end his fast in January 2014. What went wrong thereafter? For one, a new government took office at the national level. Two, the BJP lost to Aam Aadmi Party (AAP) in the assembly polls that year.
The twin developments unleashed a 'jung' between Jung and Kejriwal. The alacrity with which AAP legislators are persecuted and jailed by Delhi Police, taking orders from the Union Home Ministry, is a matter of a murky record. As the Centre's cats-paw, Jung did everything to throttle the working of AAP government.
Neither the BJP, nor the Congress is well-disposed towards full statehood, but will play politics. Governor is to exercise overriding power on all issues pertaining to Delhi – then why have an elected government at all?
Targeted by both national parties, Kejriwal resorted to the one thing he is best at – agitate and level charges.
He targeted the Prime Minister flaunting documents that show Modi, then Gujarat Chief Minister, having received funds from business houses. The Supreme Court had said the documents lacked credibility when lawyer-social activist Prashant Bhushan placed them.
Clearly, they did not carry legal and political weight unless more evidence was gathered to get the court to revise its opinion.
Hence, it remains totally inexplicable why Congress Vice-President Rahul Gandhi chose to rely on the same, without a follow-up, to level fresh allegations against Modi. Gandhi did that, claiming 'proof' and 'evidence' and threatening "an earthquake," further alleging that he was "not being allowed to speak" in Parliament. The build-up was tremendous –so was its flop.
Should Rahul have emulated Kejriwal? Gandhi leads the country's main political opposition and that gives him a position of immense responsibility. His performance anyway, despite rising TV grabs, has lacked force, tact, articulation and credibility. Even risking huge interruptions, he could have challenged Modi in Parliament.
Kejriwal at least leveled charges on the Assembly floor and thus enjoys immunity from libel. Rahul chose to do that in public. He is now open to libel for making defamatory charges and could be dragged to court. He may have well wanted a court trial like he sought while alleging that Mahatma Gandhi was killed by "RSS people."
But libel and court cases are always time-consuming and slippery propositions for anyone, more so for a politician. Be that as it may, the hottest issue that Rahul had received on a platter to embarrass the government remains demonetisation.
While choosing wrong timing and forum to charge Modi, Rahul made another mistake in a span of a week by abandoning opposition unity on demonetisation and meeting Modi in the latter's office.
Is it any surprise that Modi, having patted Rahul with a conciliatory "miltey rahiye," chose to respond to graft charges levelled against him, not in anger but with scorn, sarcasm and humour that borders on utter contempt.

The opposition as a whole has frittered away opportunity that demonetisation bas offered them. With two days left for Modi's 50-day time sought to right the wrongs done by demonetisation, little seems to have happened to alleviate public suffering.
Modi and his ministers have glibly maligned all critics of this botched up measure. That it may eventually lead to a better digital future is of little concern to people currently lining up at the ATMs, or farmers having no funds to purchase seeds and fertilisers for the rabi crop sowing.
The distant digital lollipop is preceded by a bitter pill. Since Modi has alluded to parliamentary opposition to being "like Pakistan," it is worthwhile finding what demonetisation has done to curb funds used for terrorism.
In a study published by Observer Research Foundation (ORF), titled "Will demonetization overshadow the Kashmir challenge?" R K Arora and Vinay Kaura conclude that it "has not been able to strike effectively at cash-driven terrorist operations in Kashmir, or the activities of insurgents in eastern and central India."
"How the terror funding module in place right now will be affected by demonetisation is an open question. For even as the money stored with terrorist operatives in the form of big currency notes may have now become nothing more than pieces of paper, it will take them little time to collect money again.
"Demonetisation has not deterred the insurgents in their designs. They have already given enough hints of changing their tactics," they say.
They point out that the Kashmir Valley has seen a sudden spurt in the attacks on banks, coinciding with the move to demonetise notes.
"On 15 December 2016, militants looted more than Rs 10 lakh from a branch of J&K Bank located in South Kashmir's Pulwama district. Only a week before that, militants looted more than Rs 13 lakh from a branch of the J&K Bank in Arihal village in Pulwama, over 30 km away from Srinagar.
The police have related the robbery with the demonetisation move. Earlier, on 21 November 2016, the Lashkar-e-Toiba (LeT) had robbed the J&K Bank's Malpora branch in central Kashmir's Budgam district of Rs 14 lakh.
An already thinly stretched police force will now have to ensure the security of banks to prevent these kinds of incidents.
"Unfortunately, many of much-needed initiatives have been effectively thwarted by the currently polarising political environment… the objectives of terrorists and insurgents do not seem to have been deterred," the study concludes – so much for the government's claim that it has curbed terrorism with demonetisation.
Subscribed Failed...
Subscribed Successfully...