Preventing terrorism: No quick fix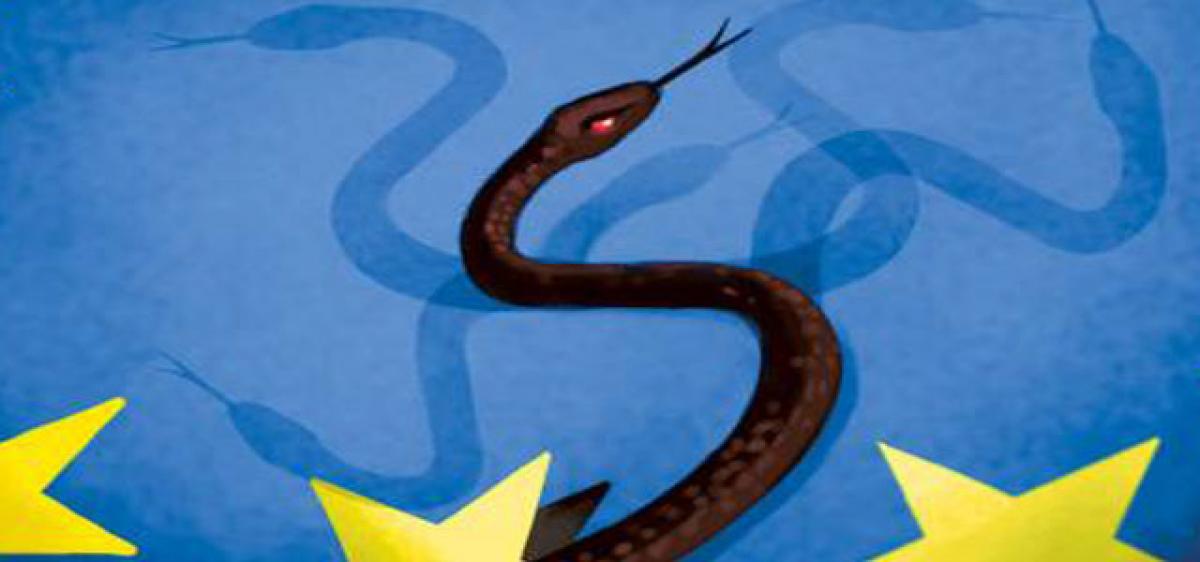 Highlights
Terror and death rode on a vehicle in London, close to the "Mother Parliament" last week. That had happened in Berlin, Nice and a little over a year...
We talk of Islamic terrorism with relative ease because much of the world is also talking about it. We are part of a global phenomenon, but we also have our own issues that we need to solve. We ignore Maoist violence, militancy in north-east,or right-wing violence, till it hits us in the face
Terror and death rode on a vehicle in London, close to the "Mother Parliament" last week. That had happened in Berlin, Nice and a little over a year ago, in Brussels. It came in cars with fake official labels to the Indian Parliament in 2001. It came with Pakistani foot soldiers to Mumbai in 2008. By all indications, this is bound to continue, nobody knows for long.
Nobody also knows when the world community, converging annually at the United Nations, will define what constitutes terrorism. The debate on "your-terrorist-is-my-freedom fighter" also promises to continue indefinitely.
We are still debating whether the action of a lone-wolf, like the one in London, constitutes terrorism. Does terrorism have to come only from someone living in poverty, deprived of his/her fair share of money and opportunities in life? Or does it come from highly trained tech-savvy, media-savvy minds – from those who had money and education, enough to spread mayhem and kill others?
The London killer, described as a 'nice guy" who changed, was British-born. At 56, he couldn't be given to emotions and impulse. Generally, the West has witnessed terror acts coming from those who came to study and/or to work, or were born there, benefitted from education and from prosperity around, but lived in cultural alienation. They abused the freedom they enjoyed to kill innocent fellow-citizens in their adopted homes.
There is no resolution to this. Instead, more of this will happen as white European react to refugees from West Asia and North Africa, unwanted for reasons that vary from cultural ("they belong to other faiths"), economic ("they take away jobs") and social (seen as aliens, feeling alien). The political outcome is emergence of right-wing nationalism.

"It's bad, but it is not yet at my doorstep," is a favourite line of political classes across the world reluctant to acknowledge and combat the threat from armed non-state actors, highly motivated and willing to die for a cause they hold dear. The approach to terrorism remains divided and confused.
And lest we forget, it is supported by some, to use it as a proxy in their wars with neighbours as part of a Janus-faced state policy. This is the case with Pakistan that is already on the IS footprint, providing it launching pad for South Asia.
Its successive governments and the "deep state" – the civil-military establishment – have nurtured militant outfits, using them as "strategic assets" to fight the liberal forces at home and neighbours India and Afghanistan.
How do we in India perceive this threat, much of it from outside, but a good deal also indigenous – desi – self-generated?

Three types of 'mainstream' militancy confront us, besides the one in the northeastern region that is based on ethnicity. Recent events compel a re-think and our responses to them.
For long, the predominant opinion has rejected the notion of "Hindu terrorism" and that all investigations and trials in Malegaon, Mecca Masjid and Samjhauta Express have been seen as the outcome of 'conspiracies' hatched during the UPA decade.
However, the conviction this month of two persons in the 2007 attack on the shrine in Ajmer Sufi saint Khwaja Moinuddin Chishti requires revised thinking.
The two convicts have been awarded life imprisonment. Nobody has challenged the organisational affiliation of the convicts in that they belong to an affiliate of the Rashtriya Swayamsewak Sangh (RSS) that mentors the present political dispensation in power.
Considering this, the court deserves to be commended for its verdict that is likely to be challenged by either side. The National Investigation Agency (NIA) claims it has more evidence and was handicapped by 67 witnesses retracting what they told the court earlier.
Yet, the popular mindset seems to reject the very notion of Hindu militancy. This perhaps explains why only a few media comments and editorials on the convictions have appeared so far and the near-absence of the readers' responses. Nobody is trolling anybody.
Jammu and Kashmir is, of course, an integral part of India. But its handling by successive governments, both in New Delhi and Srinagar, has let things go out of the control since 1990. There are caused by several reasons, but the net result is rise in militancy, fuelled from across the border, no doubt. It has driven out the Hindus from the Valley and the state remains in turmoil.
Eighty-eight youths joined the militancy during 2016 alone, upping a falling trend. Violent protests in the Valley had peaked last year in the wake of killing of Hizbul Mujahideen leader Burhan Wani last July. The union and the state governments seem to be sitting out the protests.
At the popular level, we ignore Naxal or Maoist violence till it hits us in the face, suddenly, and taken a few lives, be it on the road or rail network or by ambushing police personnel in deep jungles. The State response, coming with full fury, remains short-lived, though. Billions have been spent and many have died over the years. The popular response is ostrich-like.
In the northeastern region, some of the militancy like the Nagas and the Manipuris dates back to the time the country got independence. The Mizos, by contrast, have moved on.
The region's remoteness and isolation has led to its neglect. At popular level, the 'mainland' responds only when there are floods or there is violence, or when supplies like plywood and oil are disrupted.
The region's militancy has been fuelled, earlier by a hostile China and from no-man's land in remotely governed Myanmar. Erstwhile East Pakistan's territory continued to provide safe havens for long periods even after the birth of Bangladesh. It has ebbed under a friendly Sheikh Hasina Government. To sustain that, border management in the entire east and northeast is crucial for both governments.
Access by a corridor through Bangladesh to the northeast could help end isolation and neglect and promote progress. But for that, India should be willing to give something in return. Share river waters, for one. But that is another intractable problem seven decades of neighbourhood, without mutual understanding and accommodation. Hasina's visit next month is being anxiously awaited to resolve this impasse.
We talk of Islamic terrorism with relative ease because much of the world is also talking about it. We are part of a global phenomenon, but we also have our own issues that we need to solve. After being in denial mode, now we are compelled to accept that the Islamic State, or Da'esh in Arabic, has arrived.
The dominant thinking has been that the presence of the IS, if at all, is only marginal. The Madhya Pradesh trail blast indicates that in whatever form and strength, it is alive and ready to grow.
It has questioned another favourite narration: that Indian Muslims have stayed away from global militancy, both domestic and global. Ministers of both UPA and NDA have expressed that sense of satisfaction.
While this is broadly true, however, the reality is that Muslim youths who shunned Al Qaida at the turn of the century, have joined the IS-triggered war in Syria and Iraq. Youth from across India, most of them educated and highly motivated by what they read on the Internet, have left homes to fight in that war.
Their home-coming as IS takes a beating in Iraq and Syria poses a serious danger. It is worrying because it had happened earlier after the anti-Soviet war in Afghanistan. The mujahideen, beginning from Osama bin Laden, had returned home to find that their radical orientation was not acceptable to the governments in their countries.

All this paints just an overview of a larger, deeper trend India and the world must live with and tackle. There is no quick-fix solution and no single cure.
Subscribed Failed...
Subscribed Successfully...