Why not regulate prices of life-saving devices?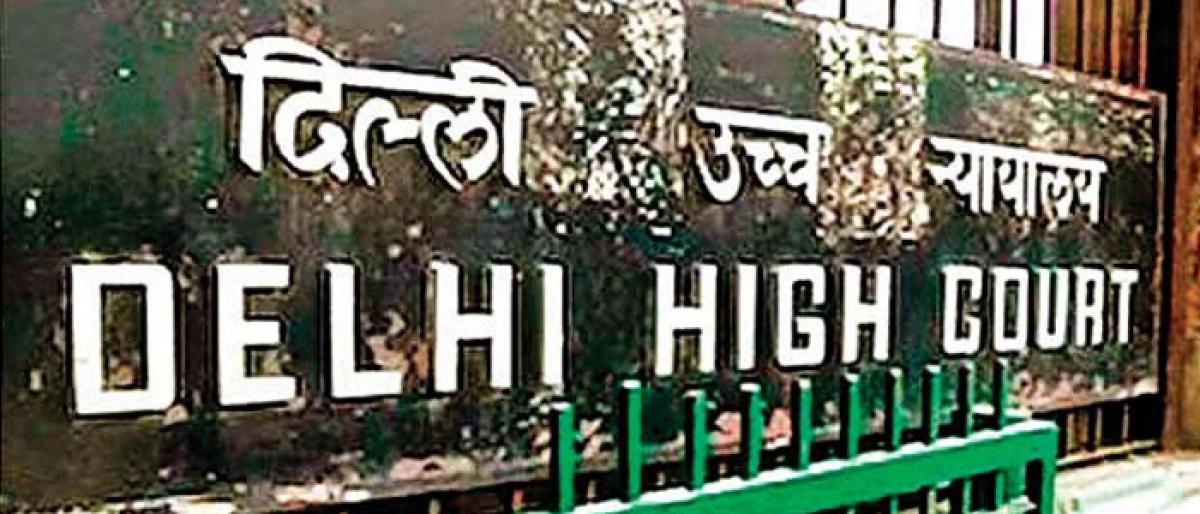 Highlights
Birendar Sangwan filed a PIL in Delhi High Court in 2014 seeking price regulation of these life-saving devices and that coronary stents, a spring-like...
Birendar Sangwan filed a PIL in Delhi High Court in 2014 seeking price regulation of these life-saving devices and that coronary stents, a spring-like metal used to prop open blocked arteries, be included in the National List of Essential Medicines (NELM), He wrote:
"In 2014, a friend's brother had a heart attack and was charged Rs 126,000 for a stent in a private hospital in Faridabad. The box that carried the stent had no maximum retail price on it. We checked with other doctors and they told us it was because stent prices weren't regulated by the government, so hospitals had a free hand in fixing rates,".
Data from the National Pharmaceutical Pricing Authority, the country's top body that fixes prices for drugs, showed massive margins were being charged at each step in the distribution and supply of stents. By the time a patient received a stent, the increase from the original cost was often in the range of 1,000-2,000%.
With cardio-vascular diseases on the rise, the number of angioplasties being performed has doubled in the country in the past five years. It was a scam, and patients were being fleeced blatantly. There were no ethics followed," he said. "Why should the patient be forced to buy a stent from a particular company? Why wasn't there any regulatory mechanism in place? These questions disturbed me."
SIC officers said that they did not have any facility pertaining to cardiac devices implantation at their institution and hence they referred the patients to other private-empanelled hospitals. They also claimed that those patients admitted to private hospitals have paid according to the rates of CGHS and that package rates are made available to the patients according to the CGHS scheme.
The information seeker under RTI wanted to know how many patients were referred to the private hospitals; how many of them were recommended for cardiac surgery and what were the rates offered to them at those private empanelled hospitals. It seems that the vested interests of the organisations involved were limited to fleecing the patients rather than providing suitable medical treatments to them. If that is the real case, it is a gross deviance from medical ethics.
Information seeker has alleged that there is a huge drop in the number of patients preferring these devices, though needed, because of exorbitant and inflated prices of implants. He alleged that patients were deprived of approximately Rs 1,500 crore every year from 2013 to 2016. The private hospitals benefit at the cost of wealth and health of patients, while the government remained a mute spectator. The appellant wrote to the PMO on 29th May 2015 requesting immediate action to be taken.
A research paper by the American Health Association has revealed that while prices of drug-eluting stents vary between $600 and $2,971 in India, it is sold at around $1,200 in the US. In India, stents turned out to be subject to substantial price markups on their journey from manufacturer to patient, at times exceeding 4 times their original imported value. (http://circ.ahajournals. Org/content/ early/2017/05/04/CIRCULATIONAHA.117.028191). A look into the stent prices have indicated that the prices charged in India are far more exorbitant than prices charged for the same stents in European countries. Companies have been charging more than double the amount for Drug Eluting Stents (DES).
This was prior to the stent price control regulation by the NPPA; however, companies have a bigger margin in India due to huge market of stents implantation as compared to other European countries. In bigger markets, where the companies even benefited from smaller margin, it is highly inappropriate to charge even greater margin than the usual. (http://timesofindia. Indiatimes.com/india/stents-sold-in-europe-for-less-than-indian-prices/articleshow/58675349.cms)
One can clearly see a huge difference between the market rate of the stents; the rate given by the AIIMS and CGHS. Dr. Sangeeta Mathur from public authority explained that when rates are not defined by CGHS, they follow the rate of maximum retail price minus 15% of the actual amount of the cardiac implant. She says ESIC always follows the rules of the CGHS. The complainant pointed out that the private empanelled hospitals are charging more than 2.5 times of actual price quoted by CGHS and AIIMS.
This fact is known to the ESIC. The question is why the ESIC refers thousands or lakhs of patients to private hospitals knowing fully that they have to shell down cost 2.5 times of actual price by CGHS. A big business is being transacted through these references. The ESIC should have complained about inflation of prices. Instead, it is facilitated for years continuously leading to unjust enrichment by the private hospitals and stent makers probably with kick backs to other key players.
It is a serious regulatory lapse, there is nobody to check the stent coming in the box without complete information for consumers like maximum retail price, batch number, name of the manufacturer etc. and the poor patient has no mechanism to check the quality of the devices. The private hospitals are exploiting from this ambiguity, which is sustained by vested commercial corporate medical industry, unethical doctors and deliberate silence by the regulators. This could be mass violation of consumer rights through ESIC. ESIC reference means reimbursement of charges levied by Private hospitals on ESIC patients.
Complainant says: Around 34 Super Specialty hospitals come under the ESIC but the question still lies, "why ESIC is finding the need to outsource and letting its sick employees be scapegoats of excessive over-charging?" Helping patients in ascertainment of genuine prices should be a necessary function of the ESIC. Being Employees State Insurance Company, it has to safeguard its insurance pool also from being wastefully spent like this, if not so, the cost of premiums paid by the employees will increase, that would be unjust for all employees covered under this scheme.
Even if other private insurance companies pay for stents in such a manner, the principle of utmost good faith uberrimae fide would be totally defeated, which will destroy the insurance system's credibility, making the system collapse. This could prevent patients from being gullible victims of the malicious economic interests of the greedy private hospitals, medical companies and associated importers/distributors. It was stated that ESIC's claims regarding setting of prices by themselves are false, that there is no such mechanism used by the ESIC. He reported on 30th Sep 2014, to the DG of ESIC and to the Secretary and the Minister in the Dept. of Labor, stating the whimsical over-pricing of stent implantation operations. There was no response.
The National Pharmaceutical Pricing Authority (NPPA) has fixed on 13th February, 2017, the maximum price, hospitals can charge for coronary stents. The makers of these devices should be compelled by the Government to specifically mention the cost of these implants including coronary stents, with its brand name, name of the manufacturer/importer/batch number and other details, in their billing to the patients or their representatives, which is the internationally recognized right to information of the consumer.
As quoted in the notification of the National Pharmaceutical Pricing Authority, the Government slashed the prices of life-saving coronary stents up to 85% and fixed ceiling price of Rs. 7,250 apiece for bare metal stents, and allowed a maximum retail price of Rs. 29,600 for drug eluting stents of all varieties. However, the complainant says that this policy is not being implemented.
The price fixation formula of the Government will cover the cost of maker/importer and also allows a profitable margin but, still the Commission found no reason as to why they are not implementing this policy.
Mere capping of the price of the implanting devices will not end the exploitation of the patients, the Government should also consider the capping the cost of entire operation, diagnosis, process and post implantation consequences. "No retailer/chemist/e-pharmacist outlet shall be permitted to sell any medicine/drug unless such pharmacy is registered on the e-portal," the Ministry of Health and Family Welfare has stated in its draft norms.(http://www.livemint.com/Industry /HUyV4QX8zdGznPkNCmU4zM/Govt-plans-to-set-up-eplatform-to-regulate-sale-of-drugs.html).
The Competition Commission of India has a statutory role in policy setting to prevent these unethical practices and curb anti-competitive practices. The Central Information Commission has recommended to the CCI to look into these unethical practices looting patients of all classes either through an ethics committee, or by any other means of its choice for setting guidelines or rules or regulations to monitor every phase – starting right from manufacturing of stents till the consumer buys it.
The Department of Consumer Affairs should incorporate speedy remedial measures to stop exorbitant pricing and unjust draining of public resources.
There is a need for a felicitous law that not only mandates these organisations to charge stent prices, which is economically reasonable, but also ensure that any other over-riding prices charged by hospitals in the name of infrastructure or other operation-related services do not aggravate the already worsen situation.
Subscribed Failed...
Subscribed Successfully...