PSC exposes conflict of interest of inquiry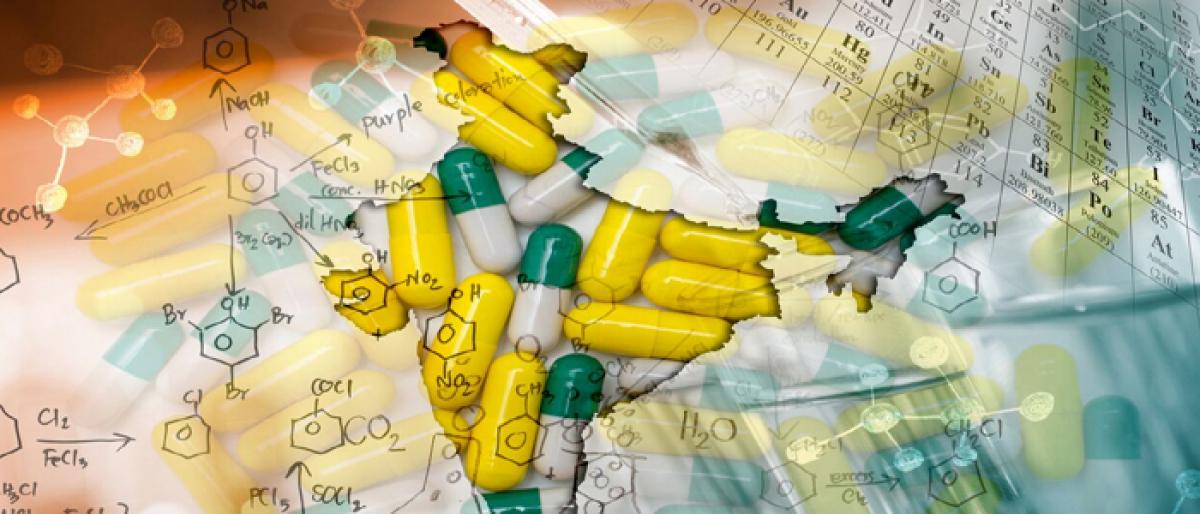 Highlights
The Parliamentary Standing Committee which examined the irregularities in the permission given and the way the US company was felicitated to have...
The Parliamentary Standing Committee which examined the irregularities in the permission given and the way the US company was felicitated to have their way in conducting harmful clinical trials in Khammam and Vadodara, found that DGCI has violated the rules and regulations. When serious concerns were expressed the government constituted an inquiry committee. But the PSC found conflict of interests and irregularities in conduct of that inquiry also.
Drugs Control General of India has to give permission in writing before clinical trials of pharmaceutical products (to know the safety or efficacy) are conducted on human beings, as per Rule122-DA and Schedule Y of the Drugs and Cosmetics Rules, 1945 made under the Drugs and Cosmetics Act, 1940. There should be a condition to pay compensation in case of injury or death, and an informed consent form should be attached. The amounts of compensation should be mentioned. All vaccines are deemed be drugs.
It was on this basis that DCGI approved the clinical trial on 22 April, 2009 and had earlier issued import licenses on 23 December, 2008 though it was incorrect on the part of DCGI to issue import licences on Form 11 under Rule 33. No drug shall be imported for such purpose except under a licence in Form 11; and the licensee shall use the substances imported under the license exclusively for purposes of examination, test or analysis and shall carry on such examination, test or analysis in the place specified in the license, or in such other places as the licensing authority may from time to time authorise. Since both Gardasil and Cervarix had received marketing approval from CDSCO on 4 July, 2008 and 10 September, 2008 respectively, DCGI should have issued Import Licenses on Form 10 which is applicable to import of drugs already approved.
The PATH project had specific objectives: First is commercial objective to generate evidence, data and arguments to support inclusion of HPV vaccines into India's state-funded Universal Immunization Program (UIP), and Second was to collect data on serious and non-serious adverse effects. Given that similar projects were launched in Peru, Uganda and Vietnam, the entire exercise would have collected side effect profiles of HPV vaccines in all the ethnic groups that reside in developing countries. Such data would be invaluable to promote the two branded, patented, single source HPV vaccines as safe all over the world.
The Parliamentary Standing Committee's examination has proved that DCGI has also played a very questionable role in the entire matter. Initially, it took a call that since human subjects, as part of the studies, were receiving invasive intervention like immunization, clinical trial rules must be enforced. However, it remained as a silent spectator thereafter, even when its own rules and regulations were being so flagrantly violated. The approvals of clinical trials, marketing approval and import licenses by DCGI appear to be irregular. Therefore, the role of DCGI in this entire matter should also be inquired into. (Paragraph 4.6 of the 72nd Report of PSC)
V. MARKETING APPROVAL TO HPV VACCINES IN INDIA
Before approving any new drug (including new vaccines), under Drugs and Cosmetics Rules, it is mandatory to conduct Phase III clinical trials in India to determine any ethnic differences in the safety and efficacy profiles.
Gardasil (Merck): Clinical trials were conducted on 108 subjects (girls in the age group of 9-15 years). Several violations took place in the trial: (a) trials should have been conducted in adults first before exposing children to known and unknown side effects, (b) in adolescents and children the trials should have been conducted from "top to bottom" age groups i.e. first in adolescents (13-15 years) followed by children (9- 12 years). This was not done. Vaccines were administered to children irrespective of age at the same time.
Cervarix (GSK): Clinical trials were conducted on 162 subjects (adults in the age group of 18-35 years). Yet permission was given to use the vaccine in children (10-14 years) in violation of rules. As various irregularities were found, Government constituted inquiry committee in 2010 to enquire into irregularities. The PSC wanted to know whether conflict of interests of Inquiry Committee members were examined. Ministry said that they have not collected such declarations. The PSC verified Ministry's claim.
One member was Professor and HoD of the Department of Obstetrics and Gynaecology (O&G) of All India Institute of Medical Sciences (AIIMS). It was found that manufacturers of Gardasil, Merck was sponsoring and funding a trial in the Department of O&G at AIIMS to determine if 2 doses of Gardasil can be used safely and effectively instead of 3 doses. Documents proved that this individual availed the hospitality of these sponsors during his visit to Seoul to attend a conference. The FCRA application form was left incomplete to hide this truth. This is a serious conflict of interest of this member of the Inquiry Committee.
Ministry appointed a senior official of ICMR described as Resource Person to assist the Inquiry Committee, who was actively involved in helping PATH to get the clearances since 2006. As such he had a clear Conflict of Interest. He should have been examined as a witness.
The Committee examined the final Report of the Inquiry Committee also and was disappointed with the conflict of interests and the way they conducted inquiry. The Committee, therefore, strongly deprecated the Government for appointing a committee to inquire into such a serious matter in such a casual manner even without ascertaining as to whether any of the members of the said Inquiry Committee were having any conflict of interest with the subject matter of inquiry. (Paragraph 6.10)
The Committee also found it very intriguing as to when the Inquiry Committee after having sought details of some core issues in the very first meeting of the Committee on 21 April, 2007 subsequently chose not to pursue them. These core issues raised by the Inquiry Committee earlier, if pursued to their logical end, would not only have provided the Inquiry Committee a lot more clarity in unraveling the truth but also the Country would have known the exact details as to what transpired in this sordid incident.
Subscribed Failed...
Subscribed Successfully...