It's not easy, but we all fight tooth and nail: CM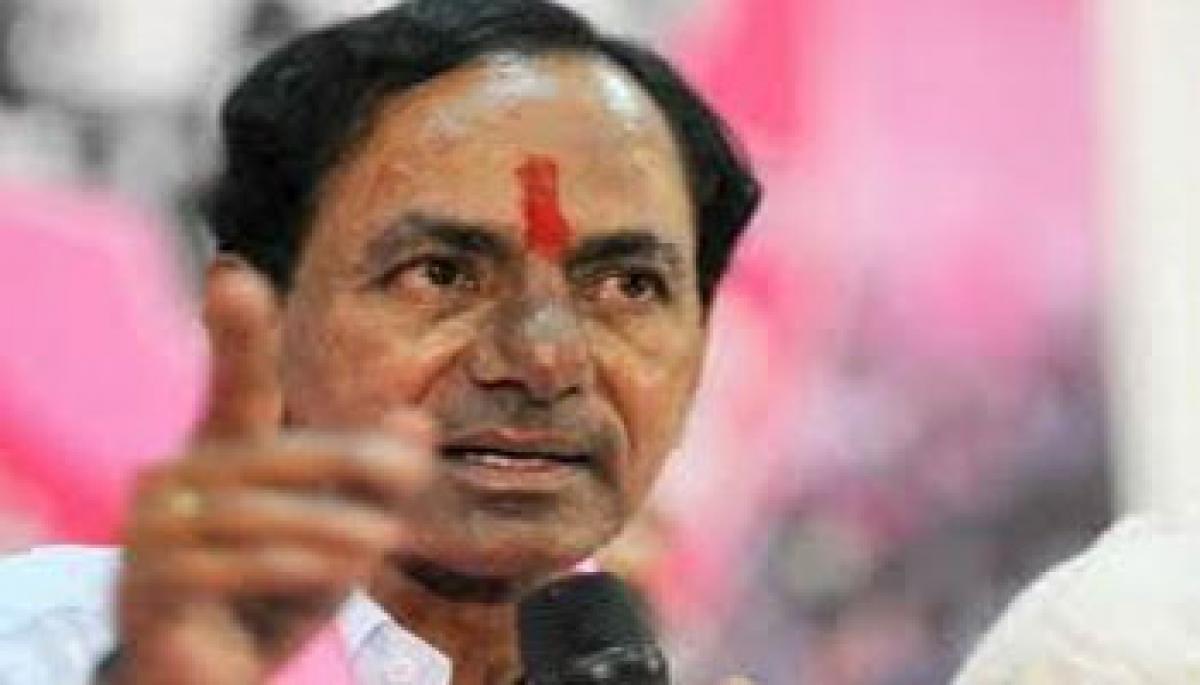 Highlights
Chief Minister K Chandrashekar Rao said he was fully aware that it was not an easy job to get it included in the Ninth Schedule or get President's assent for the Bill to enhance the reservations of Muslims to 12 percent.Replying to the discussion on the Bill, the Chief Minister said the government would constitute a strong team consisting of legal luminaries who would argue the case in the Supreme
Hyderabad: Chief Minister K Chandrashekar Rao said he was fully aware that it was not an easy job to get it included in the Ninth Schedule or get President's assent for the Bill to enhance the reservations of Muslims to 12 percent.Replying to the discussion on the Bill, the Chief Minister said the government would constitute a strong team consisting of legal luminaries who would argue the case in the Supreme Court.
He said any such Bill would be first sent to the Union Home Ministry and from there it would go to the Law Ministry for scrutiny. It would then be referred to the Attorney General. After this exercise, they would suggest some additions or deletions. "Then, we can make necessary changes and take it forward," the Chief Minister said.But the government thought that it should make the first step and take the Bill to the Centre and see if the Centre accepted it or not. "We appeal to them to accept it.
If that does not happen, we can fight against the Centre," Chandrashekar Rao said. He said the government was not begging the Centre, but it was demanding that it should accept the State's proposal and if that did not happen, the State would fight for its rights. He said he would also speak to other Chief Ministers and mobilise their support.The Chief Minister said India was a country which had the highest population of Muslims. There was poverty among Muslims and hence reservation for them was justified.
He said he would be participating in the meeting of Niti Ayog on April 23 and would submit a memorandum to the Prime Minister and explain him the reasons for passing the Bill. The party MPs, he said, would highlight the issue in Parliament and fight for it and then let people decide which party was for the people."When the agitation for separate State began, we were groping in darkness but today it has become a reality and we are here," he said.
Already Haryana had demanded reservation for Jats, Rajasthan Assembly had passed a resolution for reservations to Gujjars and sent it to the Centre, he added. "In Gujarat, there was massive agitation for reservations to Patels. Along with them our Bill will also have to be considered," the Chief Minister said. He also said if necessary, he would lead an all-party delegation to New Delhi.At one point of time, it turned out to be Jeevan Reddy (Congress) versus Chief Minister.
Reddy asked the Chief Minister if he was ready to state that he would not ask for votes if he could not get assent for the Bill. He said contrary to the election promise that he would implement reservations within four months, the government took three years to bring the Bill and even now it was not clear whether the Centre would accept it or not.