Stay motivated to take charge of your destiny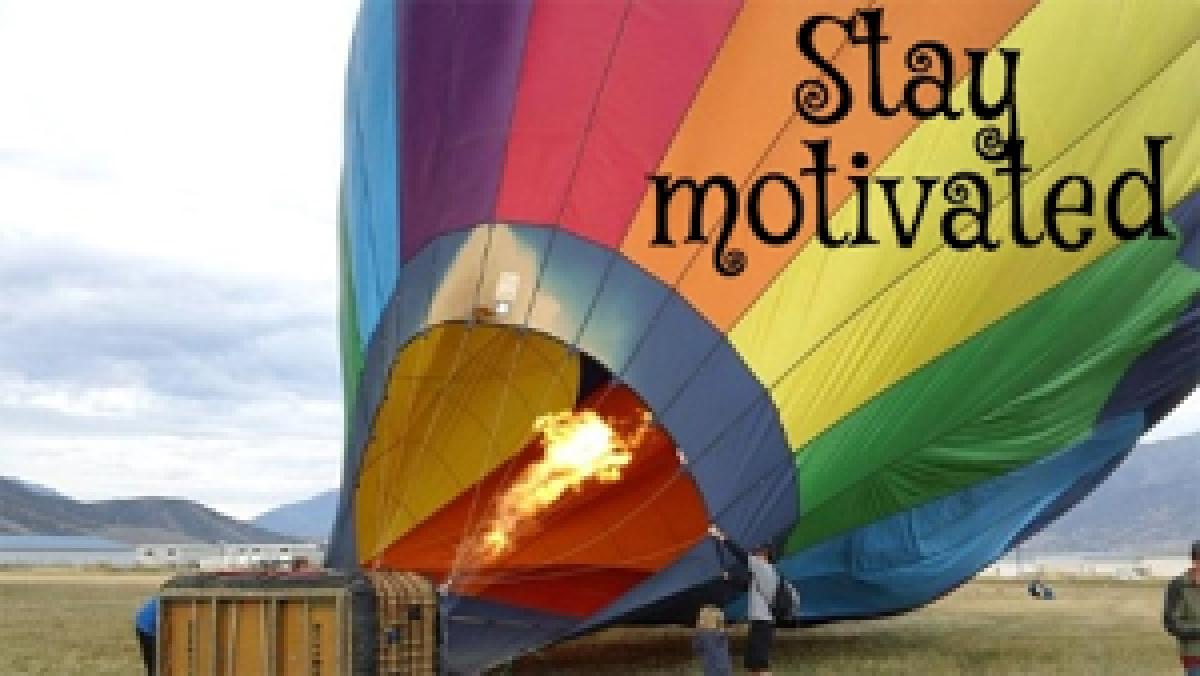 Highlights
Stay Motivated To Take Charge Of Your Destiny. What makes some individuals notable and recognised in their respective fields has got much to do with their motivated behaviour, an expert says.
New Delhi: What makes some individuals notable and recognised in their respective fields has got much to do with their motivated behaviour, an expert says.
"The importance of motivation (or MO), otherwise known as drive and ambition, is of critical importance to a successful life and overall subjective well-being," Dr. Bobby Hoffman, an educator and researcher in cognitive and motivational efficiency at the University of Central Florida, told IANS in an e-mail interview from Orlando that grew out of his response to a book review that this correspondent had done.
"Motivated people feel in control of their destiny...and look at adversity as an opportunity for personal growth," he added.
The degree of effort we are willing to invest in a task is a measurement of motivation. Hence, it is not surprising to know that all the personalities interviewed by Hoffman in sports, music, politics, business and entertainment as examples of motivated behaviour for his latest book, "Motivation for Learning and Performance", had one common attitude to life that bonded them - that of elevated control beliefs.
They did not shift blame for any life or career setbacks, because "each individual felt in control of their destiny and truly believed that their decisions and behaviors determined what they do, where they do it, and how it turns out".
Self-awareness, which is a conscious recognition of our personal beliefs and an understanding of how those beliefs influence the targets we set and the strategies we use to attain our chosen objectives, is a key aspect of MO.
Alec Torelli, a professional poker player, who wants a certain lifestyle, uses his ability to achieve his goal of travelling the world freely and experiencing new things without being tied down to a desk or a job with regular hours. Despite not being excited by public recognition of his talents, Torelli is motivated by his strong control beliefs - though he cannot control the cards he is dealt, he is in control of how he responds to them.
"We are all self-motivated, but we are rarely 100 percentage aligned with the expectations of schools, employers, and some of the important people in our lives," Hoffman explained.
On techniques he uses to motivate his students and his two children, he said that the strategies differ as different groups and cultures have specific and appropriate normative behaviour.
"What works in one setting may be denounced in another." For example, the degree of independence we cultivate in our children changes according to country of birth, secular values, and political climate, the educator said.
As a professor, Hoffman leads by example, demonstrating adaptive motivational behaviour and strategies. For instance, he breaks down complex work into manageable pieces which "address maladaptive emotion and instills confidence" in an anxious student.
He also lays stress on reflection as a huge part of motivated behaviour. "As life-long learners, we need to continually reassess the effectiveness of our efforts and be open to making changes," he said.
For entrepreneurs and business holders, Hoffman advises compatibility with individuals and organizational priorities; because "although we can list many factors that relate to organizational success that do not include people, ultimately people must execute the organizational strategy".
When asked about the impact of a Montessori or a Waldorf education in creating self-motivated adults, Hoffman said that numerous factors determine the development of motivational beliefs and strategies, such as genetics, parental support, culture, economic status, religion, group dynamics and opportunity.
"The abundance of such factors inhibits concluding that one factor has a dominant influence," he added.
Hoffman decided to write the book after finding his students frustrated on reading theory without application. The diverse group of people the author interviewed are entwined in the conversational narrative, making students feel connected to the profiles, and "learn that ALL successful people encounter obstacles and make mistakes just like we do".
Each person he interviewed taught him that life is full of obstacles - and that it is unreasonable to believe that everything will go right all the time. "Grounded in realism allows us to psychologically prepare when the eventual roadblocks and sadness come along," he said.