Bloom in blues!! No matter what..!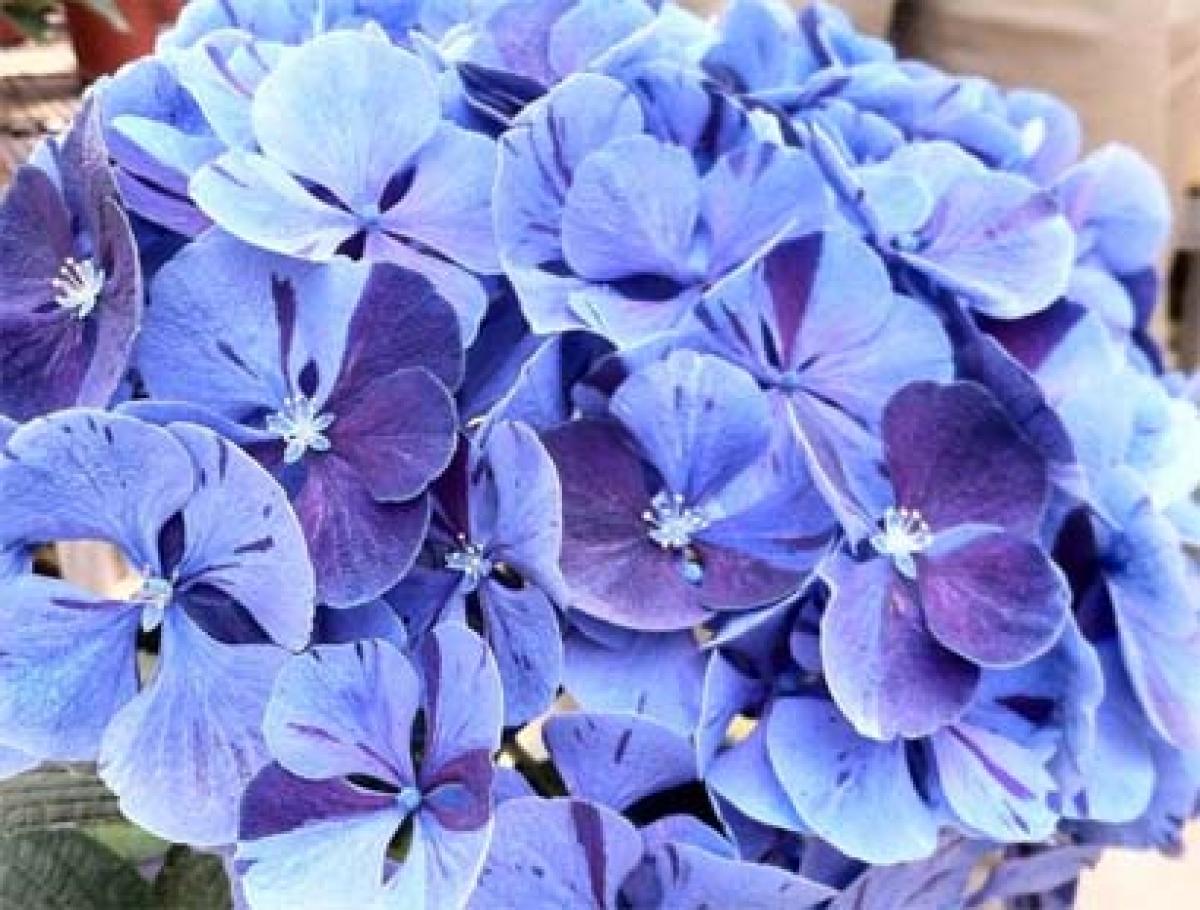 Highlights
Day was fading into the darkness and the inside thoughts were slaying me deeply. Mind was on the race with no results, flippant thoughts itching the heart.
Day was fading into the darkness and the inside thoughts were slaying me deeply. Mind was on the race with no results, flippant thoughts itching the heart. Hope was the only element left to continue the existence of breathing only. This hope was diluting day after another, not a single ray was coming with the positive message. The partner's behaviour, problems, suffering, love, hatred, separation, bond etc has been stirred all together in the glass of life. Distinguish of thoughts were the only thing which were tempting every moment. Sanity has lost its roots, nothing was coming into the light, only darkness fulfilling every node of life.
Mind was only reverberating the lines of noted poet Nida Fazli :
"Awazoo Kay Baazaron Mein Khamoshi Pehchanay Kaun….Mouh Ki Baat Sunay Her Koi.."
( In a world, full of diverse dogmas, the rigidity of thought has become an unquestionable norm.)
Once in the lecture of book " Human values" my teachers told me that : " Self-actualisation is the initial step to find the way for every hurdle of life".
What I find ?
If I am ready to take risk in every tough and hard situation, why not my partner . Then the last message of "Dan Fredinburg" helps me to find the answer which I am conveying to my partner and also to those people who are facing the same inch of hurt.
In April 2015, Dan Fredinburg (the Google executive/climate activist/adventurer/entrepreneur) died in an avalanche on Mount Everest, triggered by the 7.8 magnitude earthquake in Nepal.
I had never heard of Dan before his death. I didn't know anything about his philanthropy work, his adventurous soul or how he was loved by so many. I didn't know that his words would become a catalyst for movement in my own life. Shortly after Dan's death,his family posted a quote to his social networking account. It was his answer to a question from an application for a trek to Israel.
I took a screenshot of the quote and to this day it remains the first picture in my camera roll.
The question: What is the greatest risk you have ever taken?"
The answer:
"While climbing Cartensz Pyramid, the tallest mountain in Oceania, a fellow climber fell, lost a lot of her blood, and nearly died of hypothermia. Had we returned on the 6 day trek through the jungle that we used on the way in, she would have certainly died. To rescue her, I smuggled her through Grasberg Mine, the largest gold mine in the world. Along the way, we risked being shot by mercenaries, had our friends kidnapped and held hostage, and then were ultimately arrested and imprisoned inside a jail inside the gold mine. And I was on Mt Everest this year…when an ice serac fell into the ice fall and killed all but my team on the mountain. Afterwards we executed body recovery and then climbed back down through the damaged route.But these were mostly calculated risks.
If I had to select the greatest risk I've taken in my life, it has been to throw myself into a romantic relationship with someone to reach a point of deep, illogical and visceral love. To a point where emotion and human connection overpowers any reason and safety. To be vulnerable psychologically and emotionally. This is real risk, with the greatest reward."
I could feel his words seep into the tiny cracks of my heart.I thought about my life, the thousands of decisions and risks I had taken. And the thousands I had not.
How we wasted time fearing results. How we have been terrified to make the wrong move, to fail. How even when we feel like we are crawling around in the dark for some sign that we are not a total screw-up, our steps are being guided by experience, rational thought and the deep desire to survive. But love—the kind of love Dan spoke of, the kind of love we seek—is the very definition of risk. It has nothing to do with experience, thought or survival. It's a leap of faith. Nothing guaranteed. But everything gained.There is no calculating. No exact measurement to follow. I have loved and lost with the kind of intensity that can't be charted on a graph. It's the only kind of love I believe in. Anything less is human error. Just two fools trying to outsmart the smartest guy in the room.These words were what I'd been searching for, the question and the answer. The realisation that every day is a mix of calculated risks and the desire to take the ultimate risk—this is what makes a great life.
Dan's words are the guide map for the days when we can't get our shit together or are depressed and grumpy and can't gather enough energy to roll ourself out of bed and start the day. When we are anxious about the way our life is unfolding. When things don't go the way our brain had hoped or we faced with a decision that appears impossible. When we need someone to guide us up the mountain.
I finally understood that because nothing in life is certain, it also means that nothing in life is particularly scary.
So take the risk, because none of us are getting out of this adventure alive and love deeply, illogically and viscerally.
By Aaqib Javaid