The next venue for Art Of Living's World Culture Festival 2018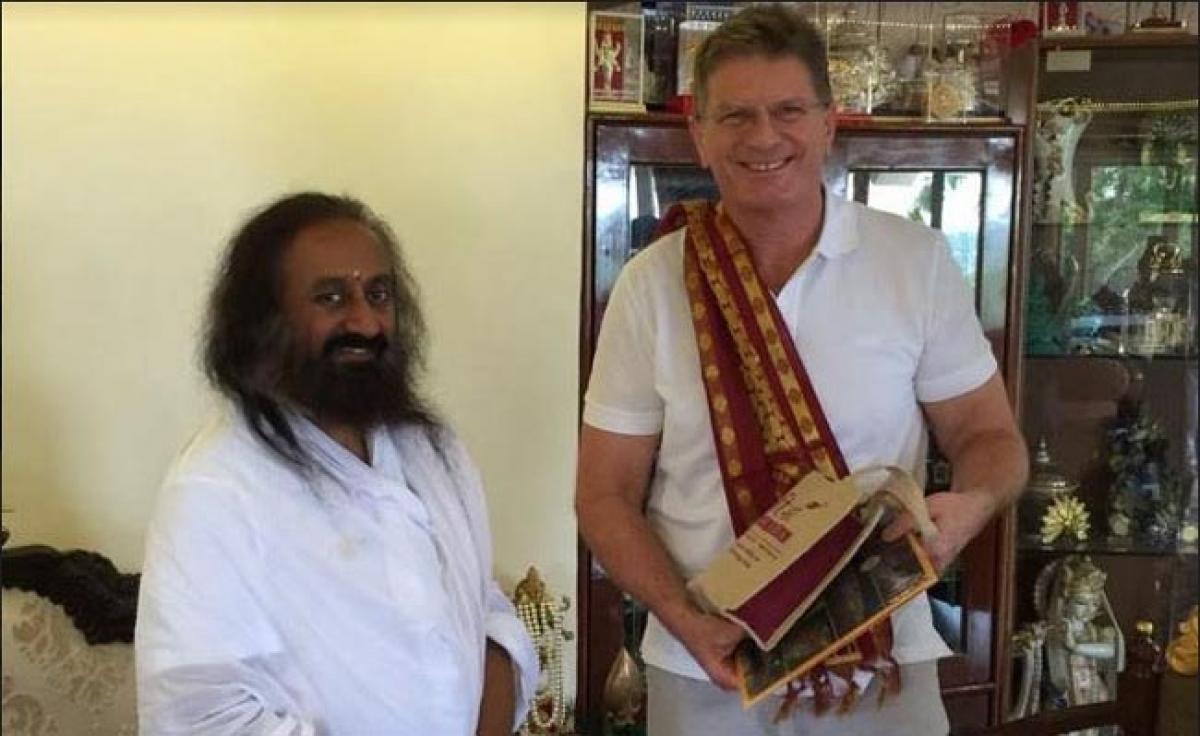 Highlights
Melbourne Cricket Grounds: Venue for Art Of Living's World Culture Festival 2018
Bangalore: Edward Norman Baillieu, the former premier of Victoria, Australia has invited Gurudev Sri Sri Ravi Shankar, Founder of The Art of Living, to host the next WCF in Melbourne at the Melbourne Cricket Grounds in 2018. He has also invited Gurudev to speak at the Australian Parliament.
Six months after the world witnessed the largest cultural amalgam-The World Culture Festival, the premier was at the Art of Living International Center, Bangalore to meet with Gurudev Sri Sri Ravi Shankar.

Baillieu was one of the attendees at the World Culture Festival in Delhi. He was among the many state leaders who, impressed by the scale and impact of WCF and the contribution made by The Art of Living in promoting global peace, invited Gurudev to visit their respective countries on state visits and address national parliaments. Gurudev was hailed by political leaders from Britain, Colombia, Australia, Germany, USA, Middle-East, among many others, for his humanitarian initiatives across the world through a plethora of service projects in areas of education, rural development, stress-relief and conflict resolution.

The World Culture Festival in Delhi celebrated 35 years of The Art of Living.

The Festival 2016 was attended by over 3.75 million people from more than 150 countries celebrating cultural and communal diversity and a spirit of One World Family.

Over 37,000 artists from 100 countries presented their traditional dance and music on a global cultural stage.

The World Culture Festival was also viewed live from over 767,436 locations in 188 countries globally.

Earlier, in 2011, The Art of Living ghad organised it's first World Culture Festival in Berlin at the historic Olympiastadion to mark it's 30 yrs. Over 70,000 people from 150 countries had gathered for the event.

The Silver Jubilee Celebrations of The Art of Living in 2006 brought together 3 million people. Over 1000 leaders from major religions of the world along with 750 key political figures to embrace non violence, brotherhood and human values.