MSN magic to continue at Barcelona as Neymar to sign new 5-year contract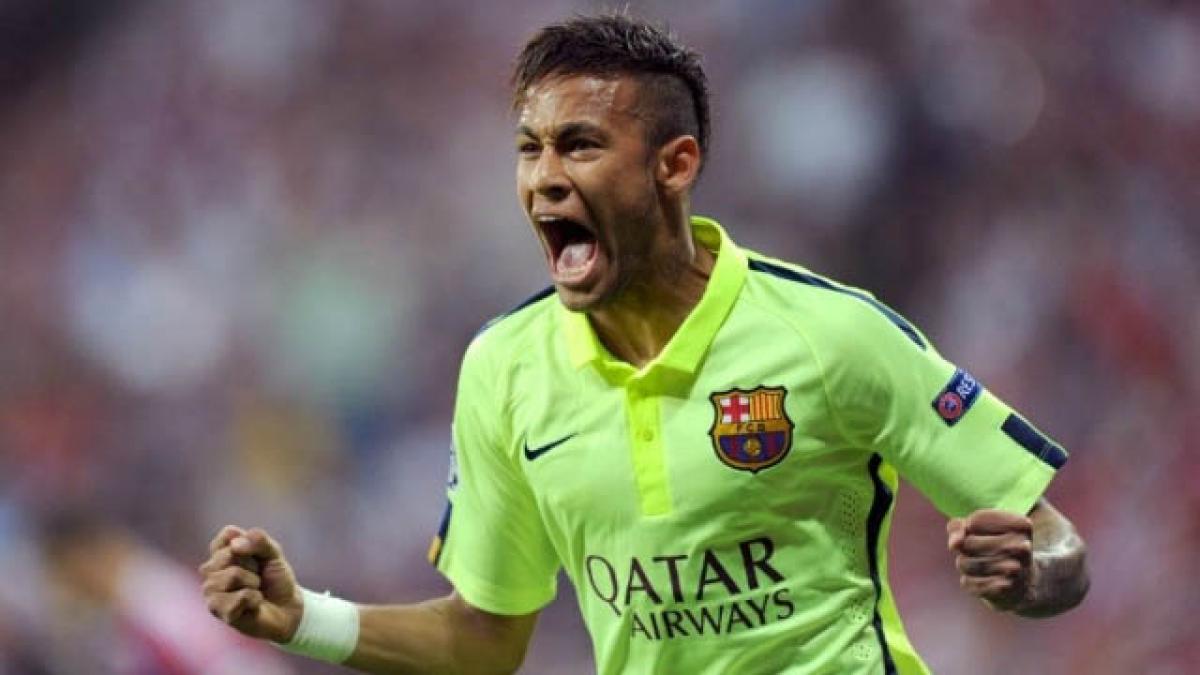 Highlights
Brazilian striker Neymar will sign a new five-year contract with Barcelona this week, his agents said Thursday, ending speculation over his future at the Spanish champions
Brazilian striker Neymar will sign a new five-year contract with Barcelona this week, his agents said Thursday, ending speculation over his future at the Spanish champions.
The international, 24, is widely regarded as one of the finest talents in world football and is part of the much-feared attacking trident alongside Lionel Messi and Luis Suarez at Barcelona. "The athlete, along with his family, has decided to stay with FC Barcelona and will renew his contract for five more years," said NN Consultoria, the agency representing the international forward, 24. "The contract will be formalised this week. The decision puts an end to speculation about the star's future."Neymar wrote on Twitter, "I am very happy to continue living this dream. Long live Barca and long live Catalonia!" The Catalan club's president Josep Maria Bartomeu had earlier rejected rumours over Neymar's possible transfer to another club, with Manchester United among the teams supposedly chasing him. The prolific Neymar was already under contract until 2018 with Barcelona, having transferred in 2013 from Brazil's Santos. That transfer deal has haunted the club because of alleged hidden payments that have sparked legal action.
Speculation had mounted around whether or not Neymar would extend his stay at the Camp Nou or make another lucrative move. Paris Saint-Germain, Real Madrid, United and Manchester City had been named as possible suitors. "I read that there are many clubs interested in Neymar. It's normal they are, but Neymar has never said he wants to leave Barca, just the opposite," Bartomeu said. "Neymar wants to continue at Barca and Barca wants Neymar to continue with us."
Neymar has been a huge success for Barca on the pitch but a judicial nightmare off it. He helped them win the Spanish league last season for the second year in a row, narrowly beating their fierce rivals Real Madrid.
But he has been investigated in Brazil and Spain over his transfer from Santos. Barcelona agreed on June 13 to pay a 5.5-million-euro ($6.2 million) fine over the transfer in a deal with prosecutors that sees the club avoid trial on tax evasion charges.
"It was better to accept this agreement than continue on with the uncertainty that has dragged on for a long time over the Neymar case," Bartomeu told reporters at the time. Neymar was named on Wednesday as the star of a young Brazil Olympic football squad for next month's Games in Rio de Janeiro. Brazil are looking to bounce back from a humiliating group stage exit from the Copa America Centenario this month. They are also hoping Olympic gold will help soothe the trauma of their devastating 7-1 semi-final loss to Germany in the 2014 World Cup on home soil.
"Neymar is different. He is one of the best players in the world. Any national team would want to have a player of his profile," the Olympic squad's coach Rogerio Micale told a news conference. "He will mean a lot for the team. I hope he will be able to help the younger players."