Former FIFA chief Havelange dies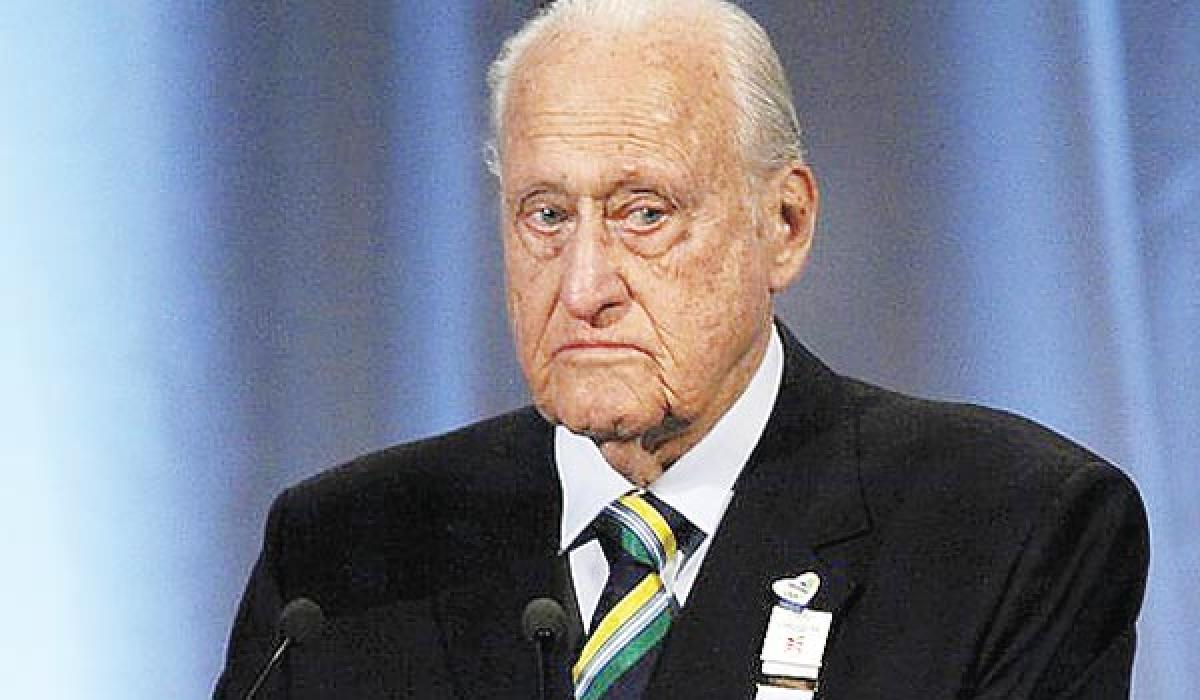 Highlights
Havelange expanded the World Cup from 16 to 32 teams and made it one of sport\'s most important events. He organized six World Cups as FIFA president from 1974 to 1998, when Sepp Blatter replaced him. He secured lucrative broadcast deals, brought nations into FIFA and created the women\'s World Cup.With more cash for football also came widespread financial wrongdoing by its top officials, includin
Rio de Janeiro: Joao Havelange, who as president of FIFA for two decades transformed soccer's governing body into a multi-billion-dollar business and a hotbed for subsequent corruption that damaged its reputation, has died. He was 100.
The Samaritano Hospital in Rio de Janeiro said he died early on Tuesday, while Rio was hosting the Olympic Games. In 2009, Havelange led off Rio's bid presentation to the IOC in Copenhagen by inviting the members to vote to 'join me in celebrating my 100th birthday' at the 2016 Games in Brazil.
Havelange expanded the World Cup from 16 to 32 teams and made it one of sport's most important events. He organized six World Cups as FIFA president from 1974 to 1998, when Sepp Blatter replaced him. He secured lucrative broadcast deals, brought nations into FIFA and created the women's World Cup.
With more cash for football also came widespread financial wrongdoing by its top officials, including Havelange. In 2013, FIFA ethics court judge Joachim Eckert said Havelange's conduct had been "morally and ethically reproachable."
Havelange was never punished. He was allowed to resign his honorary presidency of FIFA in 2013.Prior to that, Havelange also resigned in December 2011 as a member of the International Olympic Committee just days before its leadership was expected to suspend him and rule on claims that he took a USD 1 million kickback.
Subscribed Failed...
Subscribed Successfully...