Dortmund sustain momentum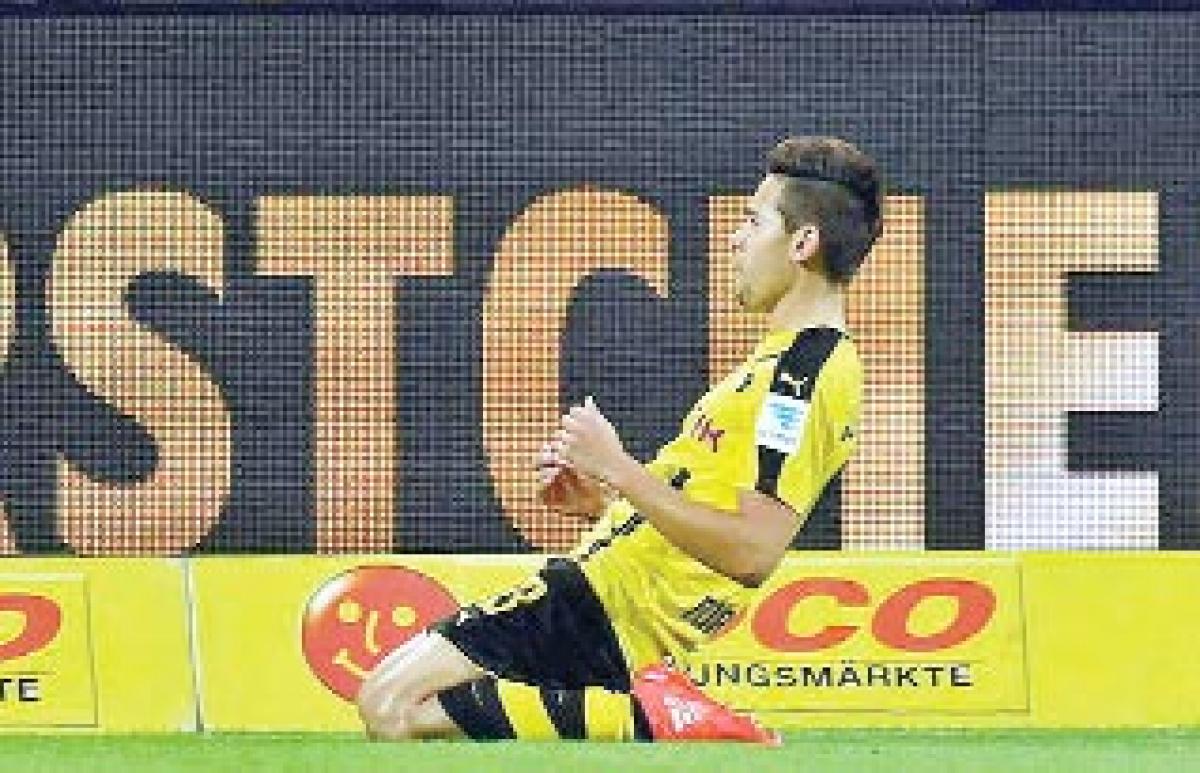 Highlights
The 'BVB' took the reins from the kick off yet Freiburg had the best opportunity to break the deadlock with five minutes into the match but Vincenzo Grifo failed to beat Dortmund goalkeeper Roman Buerki following a one-on-one from very close range.Freiburg\'s chance was a wakening goal for the hosts, who turned up and
Berlin : Dortmund reaped their third-straight win after edging Freiburg 3-1 thanks to the goals from Pierre-Emerick Aubameyang, Lukasz Piszczek and Raphael Guerreiro at the opener of the fifth round in Bundesliga.The late goal from substitute Guerreiro during the match on Friday sealed Dortmund's 3-1 victory over newly promoted Freiburg, who squandered a golden chance in the opening period.
The 'BVB' took the reins from the kick off yet Freiburg had the best opportunity to break the deadlock with five minutes into the match but Vincenzo Grifo failed to beat Dortmund goalkeeper Roman Buerki following a one-on-one from very close range.Freiburg's chance was a wakening goal for the hosts, who turned up and came close but neither Aubameyang nor Emre Mor, who rattled only the woodwork in the 22nd minute, were able to mark the opener.
As the match progressed, Freiburg's well-positioned defence kept Dortmund on the distance. Hence, the hosts had to wait until the 44th minute before O Dembele's square pass allowed Aubameyang to mark his fifth goal of the season, and the 59th goal in his 100th appearance.