Asian Games 2018: Rani Rampal to lead Indian women's hockey team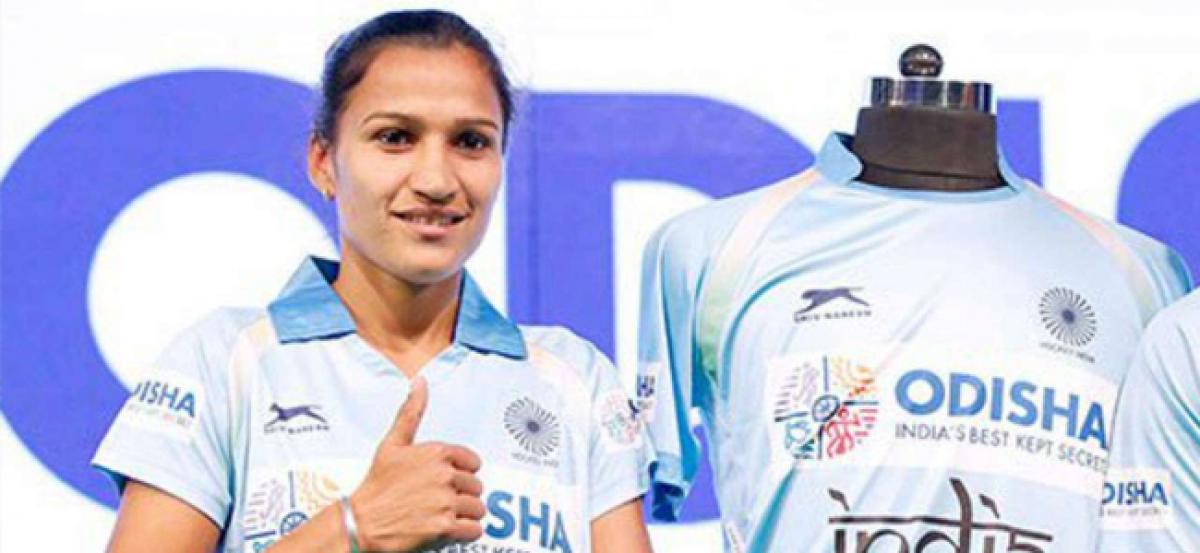 Highlights
Striker Rani Rampal will lead a strong 18member Indian womens hockey team at the Asian Games to be held in Indonesia from August 18 to September 2
Striker Rani Rampal will lead a strong 18-member Indian women's hockey team at the Asian Games to be held in Indonesia from August 18 to September 2.
While the team will be led by Rani, who had successfully captained India to its ninth women's Asia Cup title victory last year, experienced goalkeeper Savita has been named as the vice captain.
Rajani Etimarpu has been named as the reserve goalkeeper for the prestigious event, where India will vie for the gold to get a direct qualification for 2020 Tokyo Olympics.
India's defence will feature the experienced Deep Grace Ekka, Sunita Lakra, Deepika, Reena Khokhar and dragflicker Gurjit Kaur while the team's midfield will have Namita Toppo, Lilima Minz, Monika, Udita, Nikki Pradhan and Neha Goyal.
The forward-line will be led by the skipper Rani, who has over 200 international caps. She will be ably-supported by Vandana Katariya, who also completed 200 international caps for India at the recently held Spain tour.
Young striker Lalremsiami has also been rewarded with a place in the squad for her recent exploits and will be joined by Navneet Kaur and Navjot Kaur, who have had a good showing in the recent tournaments for India.
"We have a good mixture of experienced and young players. I'm happy to note that each one of them have experienced what it is like to play high level matches," said chief coach Sjoerd Marijne.
He further added that the team's performance at the forthcoming women's World Cup in London starting July 21 will have an impact on the 18th Asian Games.
"Playing well in London will be good for the confidence of the team ahead of the Asian Games. I can tell they are good and that they are capable of winning against any team but when you experience it yourself it is always better to raise your confidence level," added Marijne.
While India have etched their place as a dominant team at the Asian level with their winning performances at the Asia Cup (winners in 2017) and the Asian Champions Trophy (winners in 2016; runners up in 2018), world no. 8 China and world no. 9 Korea will be a threat to India's quest for gold at the Asian Games.
Asked if the team is working on specific areas to excel against China and Korea, Marijne said, "The team's focus at the moment is on the women's World Cup in London. A good show there will certainly give us the right momentum for the 18th Asian Games."
Indian women's team
Goalkeepers: Savita (Vice-Captain), Rajani Etimarpu Defenders: Deep Grace Ekka, Sunita Lakra, Deepika, Gurjit Kaur, Reena Khokhar Midfielders: Namita Toppo, Lilima Minz, Monika, Udita, Nikki Pradhan, Neha Goyal Forwards: Rani Rampal (Captain), Vandana Katariya, Lalremsiami, Navneet Kaur, Navjot Kaur.