Amravati gears up for F1H2O India Grand Prix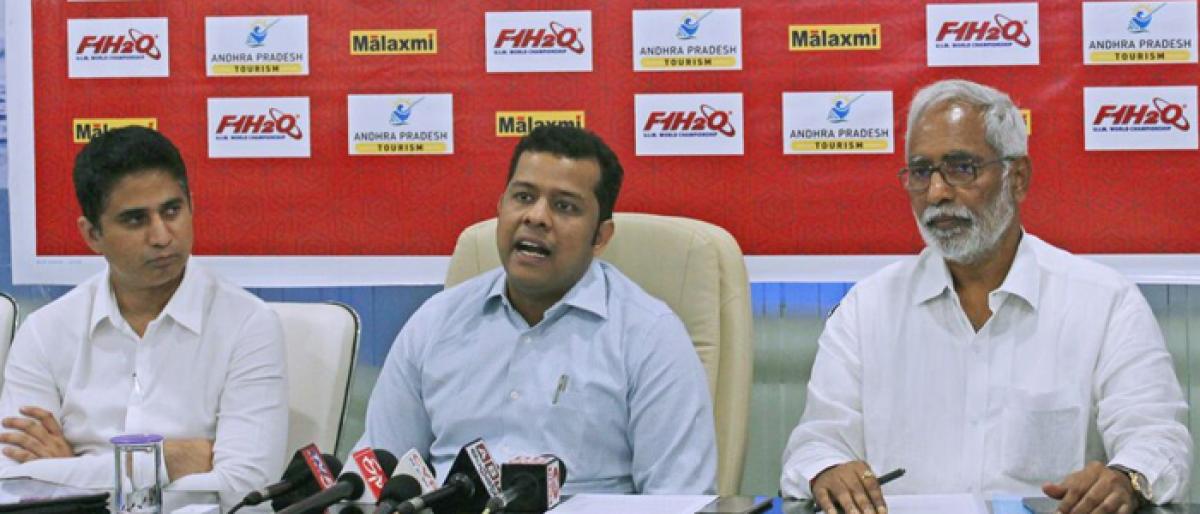 Highlights
River Krishna will be the destination for over 350 of the finest contemporary power boating champions when it host the India leg and the sixth round of the hugely popular F1H2O World Championship from November 16 to 18 It will be a moment to cherish for all the enthusiasts as the event is returning to India after a span of 14 years
​Vijayawada: River Krishna will be the destination for over 350 of the finest contemporary power boating champions when it host the India leg and the sixth round of the hugely popular F1H2O World Championship from November 16 to 18. It will be a moment to cherish for all the enthusiasts as the event is returning to India after a span of 14 years.
Vying for top honours will be Portugal, Italy, UAE, France and Team Amaravat, which had a remarkable debut at the Agile Grand Prix in Xiangyang. The race was held on September 23 with 39 laps and saw lead driver Jonas Andersson and his partner Erik Edin clinching the fourth spot in the main race, narrowly missing a podium finish to Team Abu Dhabi.
The two are placed seventh and eighth on the F1H2O Drivers Championship leader board with Thani Al Qemzi of Abu Dhabi occupying the top spot in the World Team Championship standings. Team Amaravati stands third with Team Abu Dhabi and Team CTIC F1 Shenzhen China holding number one and two spots respectively.
Expressing his delight and their preparedness to what promises to be a memorable spectacle, Himanshu Shukla, CEO, Andhra Pradesh Tourism Authority (APTA), said here on Wednesday "We are making spectacular arrangements at the home venue, welcoming close to 350 international guests and other prominent power boating enthusiasts in India. We are very confident that with this championship, Amaravati will become a global destination for international sports events. APTA will create solid resonance for Amaravati with F1H2O".
Sandeep Mandava, CEO, India Xtreme of Malaxmi Group, the local organiser, said "We have recently welcomed Marco Peitrini, Director of Logistics, F1H2O in Amaravati. The teams have jointly conducted complete reconnaissance of the venue and took stock of all the protocols and updates in order to conduct the race smoothly on the home ground." The 23kms stretch along River Krishna will turn into a carnival site APTA will set up viewing galleries near Punnami Ghat by closing Prakasam Barrage during the two-day event.