India's number 1 lightweight professional boxer is also a Tea seller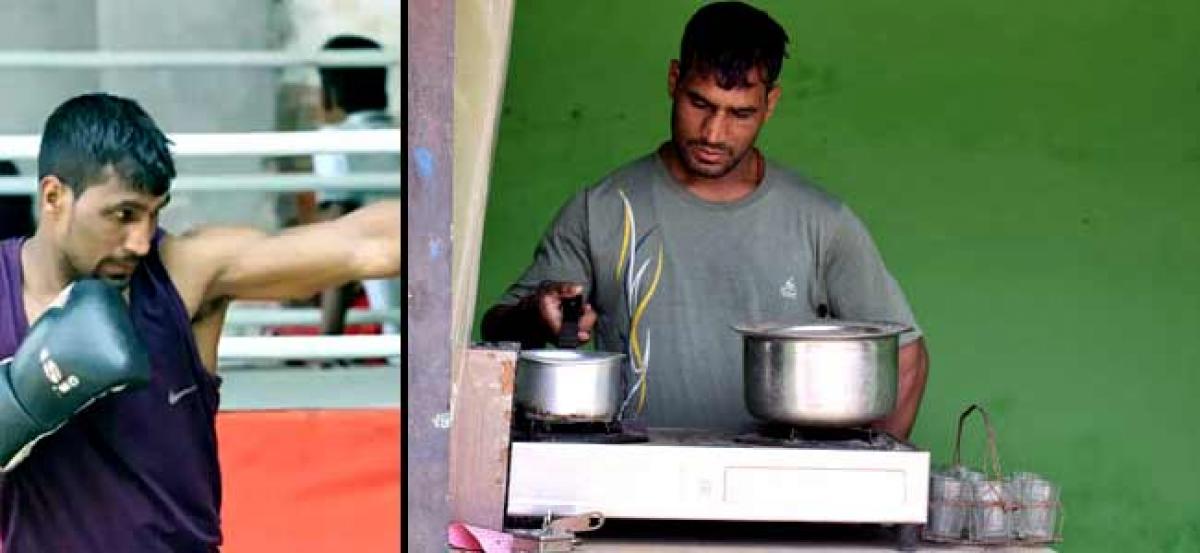 Highlights
Rajesh Kumar Kasana is popularly known as Luka in his village Rajesh has already entered professional boxing, but struggles to make ends meet The only source of his income is tea stall that he runs with his brother
Rajesh Kumar Kasana is popularly known as Luka in his village. Rajesh has already entered professional boxing, but struggles to make ends meet. The only source of his income is tea stall that he runs with his brother.
Olympic bronze medalist boxer Vijender Singh is his role model, not just for budding amateur boxers but also for those who dream of professional boxing glory. After running tea stall till 1 PM he heads straight for boxing practise till 6 PM.
Rajesh never minds his hectic schedule as he is chasing his father's dream. His father wanted him to become a boxer and he says he will fulfill his dream at any cost.
Rajesh fought his first ever profession in , when he defeated compatriot Manpreet Singh. Out of 10 he won 9, while one was draw. He is a Number 1 Lightweight professional boxer in India and in the world he stands at 221st boxing ranking in his weight category.
Rajesh's life has been always a constant struggle, 24 year old boy was brought up in nuclear family- mother, father and a sister. His father dies of cancer when he was in school. As sister was also diagnosed with cancer in 2011 they had to sell ancestral property to save his sister but she couldn't be saved and she died in 2013.
Because of the continuous struggle rajesh quit his studies and he started driving, and when things don't work out he started tea stall. Rajesh is getting help from his promoters-Royal Sports Promotions. Rajesh saidm" Promoters have helped me financially as well to a great extent, from boxing gloves to his dietary requirements and daily expenses they always stood by me".
Rajesh always tried to meet Vijender Singh but as he was busy in the tournament he couldn't meet him. As Vijender Singh is his role model, "he saw him very closely in Delhi Thyagraj stadium against Tanzania's Francis Deka and he also said he was lucky to share the dice with him. He is an Inspiration to many He says Vijender Singh a veteran and his hero. He wants to ask him to show him the way to become a renowned professional boxer like him".