All India Open FIDE Rating chess tournament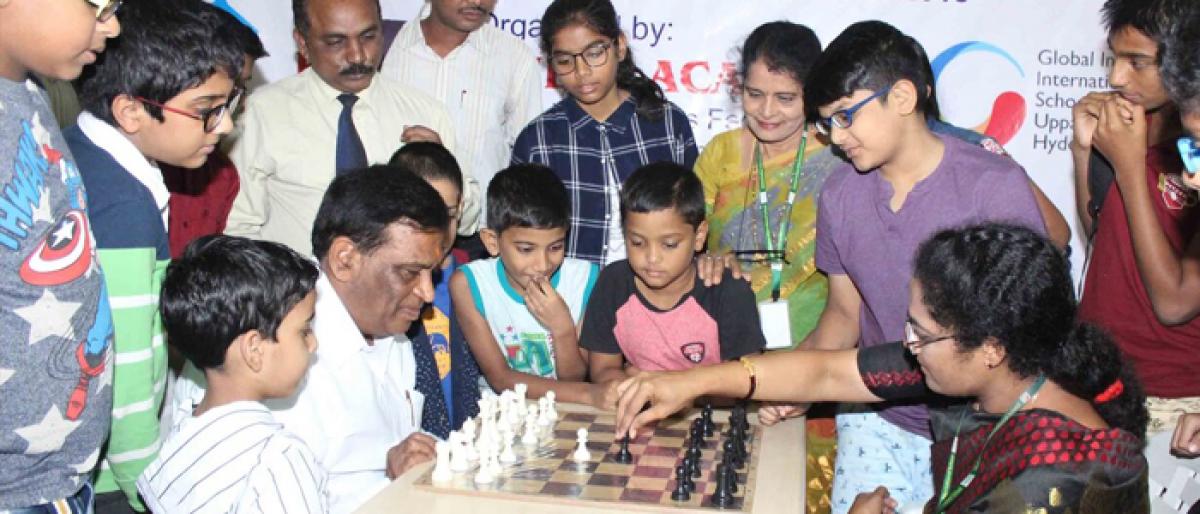 Highlights
Seeded players sailed smoothly in first round of Kasani Krishna Mudiraj Memorial All India Open FIDE Rating Chess Tournament being held here at Global Indian International School, Uppal Campus, Hyderabad from October 1014 The event attracted 200 participants including 110 International FIDE Rated players from all over India
​Hyderabad: Seeded players sailed smoothly in first round of Kasani Krishna Mudiraj Memorial All India Open FIDE Rating Chess Tournament being held here at Global Indian International School, Uppal Campus, Hyderabad from October 10-14. The event attracted 200 participants including 110 International (FIDE) Rated players from all over India.
Important Results of Round 1
Advay Koganti (0) lost to V Varun (1), Bharath Kumar Reddy P (1) beat Viswa Alakanti(0), L Harshiha (0) lost to J Malleswara Rao (1), A Balakishan (1) beat V Shanmuk Sai (0), Asuri Srida (0) lost to Ramakrishna P(1), P V V Seshu (1) beat Manda Rama Mohana Rao (0), Uttam Naresh P (0) lost to Sai Krishna S (1),B Rajasekhar (1) beat T Mahesh (0), N Sai Vignesh (0) lost to P Hruthik Lokesh (1), Mahendra Teja Mekala (1) beat Sri Prathik J (0)
Earlier Chief guest Sri Venkateswara Reddy, Chairman-SATS inaugurated the event by making first move. Also graced occasion are Mrs Anuradha, Prinicpal, Global Indian International School.