Nadal stays atop ATP rankings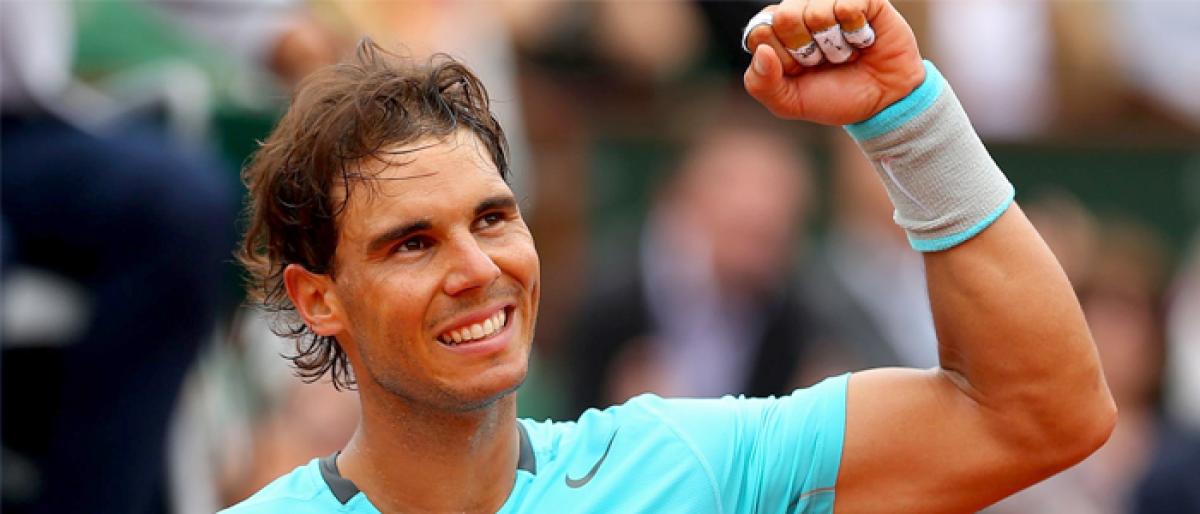 Highlights
Spains Rafael Nadal retained the number one spot in the mens Association of Tennis Professionals ATP world singles rankings released on Monday with 7,660 points, while Serbias Novak Djokovic came in second
Madrid: Spain's Rafael Nadal retained the number one spot in the men's Association of Tennis Professionals (ATP) world singles rankings released on Monday with 7,660 points, while Serbia's Novak Djokovic came in second.

Roger Federer of Switzerland remained in the third spot for the second consecutive week, ahead of Argentina's Juan Martin del Potro and Germany's Alexander Zverev, respectively, reports Efe.

John Isner of the United States climbed one place to the ninth, while Bulgaria's Grigor Dimitrov fell to 10th.

Further down the rankings, Karen Khachanov of Russia jumped seven spots to the 19th after he won Sunday the Kremlin Cup title over France's Adrian Mannarino, who rose to the 44th.

The current top-10 ATP rankings and point scores are as follows:

1. Rafael Nadal (Spain) 7,660 Points

2. Novak Djokovic (Serbia) 7,445

3. Roger Federer (Switzerland) 6,260

4. Juan Martin del Potro (Argentina) 5,760

5. Alexander Zverev (Germany) 5,025

6. Marin Cilic (Croatia) 4,185

7. Dominic Thiem (Austria) 3,825

8. Kevin Anderson (South Africa) 3,730

9. John Isner (United States) 3,380

10. Grigor Dimitrov (Bulgaria) 3,335.