Tendulkar's 100MB launches Live sports quiz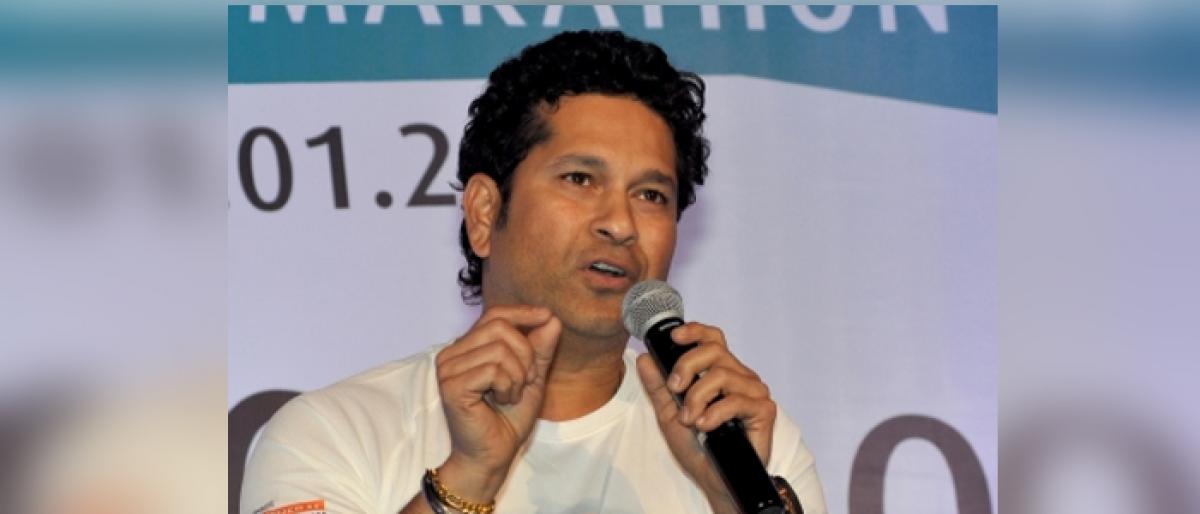 Highlights
100MB, a unique digital application envisioned by cricket legend Sachin Tendulkar, a joint venture between JetSynthesys and Tendulkar, on Thursday launched 100MB CashQuiz a quiz themed around the history of sports in India
New Delhi:100MB, a unique digital application envisioned by cricket legend Sachin Tendulkar, a joint venture between JetSynthesys and Tendulkar, on Thursday launched '100MB CashQuiz a quiz themed around the history of sports in India.

Tendulkar uploaded a video on all his social media handles announcing the 100MB app-based quiz going LIVE for cricket fans to play and win cash prizes worth upto Rs. 10,000 this festive season, according to a statement.

Talking about the 100MB Cashquiz, Rajan Navani, Managing Director and CEO, JetSynthesys Pvt. Ltd. said: "Today, 100MB has established itself as popular social cricketing destination for millions of followers across the globe. With an aim to further strengthen the fan experience and engage the growing sports and gaming community, we are extremely excited to launch a quiz on the app"

Commenting on the same, Tendulkar said, "The idea behind 100MB has always been to connect with sports fans on one platform, one destination where digital and sports come together. I am very excited to launch 100MB's latest feature where all fans can come and test their sports knowledge and compete with each other."