WC squad more of less settled, but anybody can be dropped: Rohit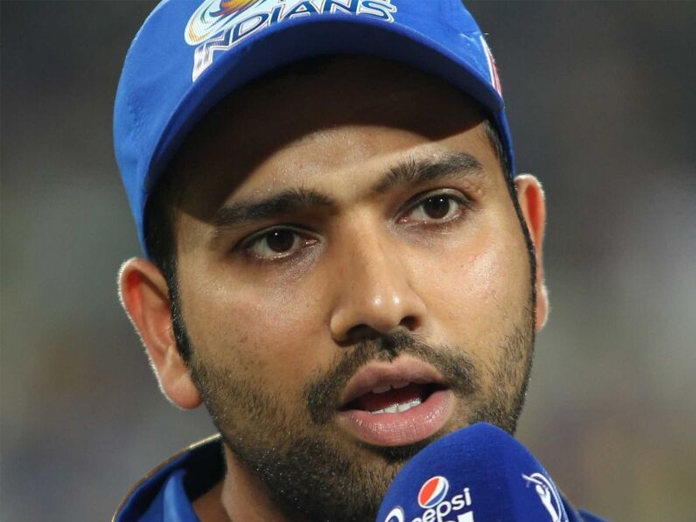 Highlights
Vicecaptain Rohit Sharma Thursday said Indias World Cup squad is more or less settled but nobody should take his place for granted as poor form could lead to omissions Rohit said there could be one or two changes in the squad, which will take on Australia and New Zealand in upcoming ODI series, depending on poor form and injury in the coming months
Sydney: Vice-captain Rohit Sharma Thursday said India's World Cup squad is more or less settled but nobody should take his place for granted as poor form could lead to omissions. Rohit said there could be one or two changes in the squad, which will take on Australia and New Zealand in upcoming ODI series, depending on poor form and injury in the coming months.
"The squad that plays these 13 ODIs is more or less the same squad that will go to the World Cup. There will be one or two changes, keeping in mind the form and injury concerns over the next few months," Rohit said ahead of India's first ODI against Australia here on Saturday.
"We played a lot of cricket throughout the year, so injuries are bound to happen. And there will be some concerns about form and fitness. I don't see there will be any drastic changes to the squad," he added.
Talking about the slots in the playing eleven, he said, "...more or less, the slots are pretty much taken by individuals But having said that, I feel everything will depend on the form of each player. Nobody is guaranteed that flight to England as yet.
"I would not say every individual that is going to be part of the next few series would be playing the World Cup. You have got to perform. But there won't be drastic changes," said the stylish top-order batsman.
The World Cup starts on May 30 in England.
India last played ODIs in Australia in 2016, and lost the five-match series 1-4. Their top-order comprising Rohit, Shikhar Dhawan and Virat Kohli had excelled back then too, but the middle order did not support them enough.