Fruit bonanza for the coming quarter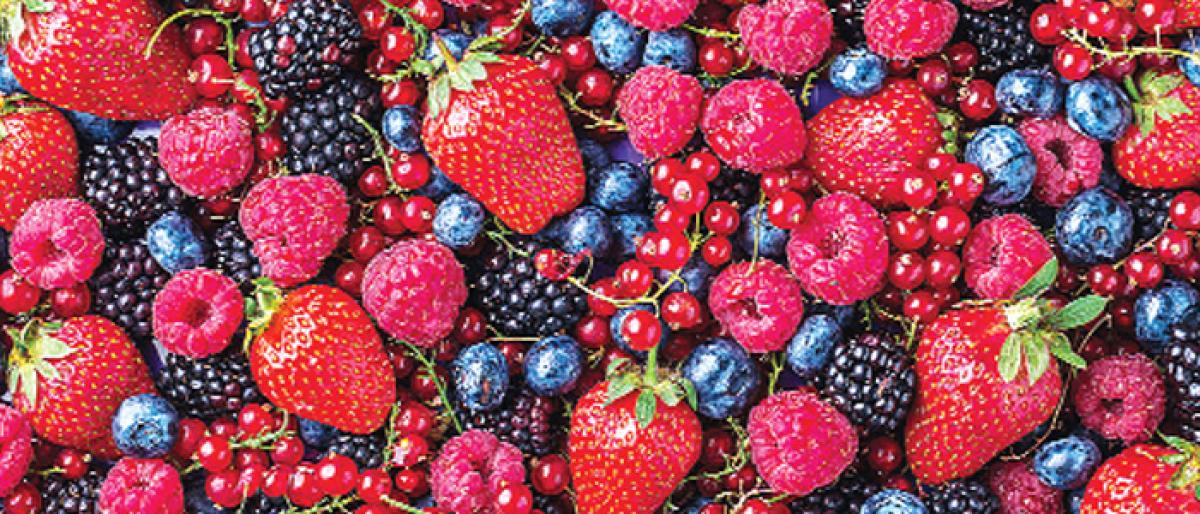 Highlights
Eat all that is good, and eat all the "right" food. People get so shocked when I say add on litchis, cherries, peaches, mangoes  and plums to your...
Eat all that is good, and eat all the "right" food. People get so shocked when I say add on litchis, cherries, peaches, mangoes and plums to your daily diet this season. Read on to know how these scrumptious fruits can help you boost your health
Peach – Peaches with their fuzzy skin easily absorbed by the body and are beneficial for sensitive skin. They contain vitamin A and vitamin C, both of which have antioxidants which fight diseases and infections in the body. Vitamin A is required for the eyesight. Its high fibre content makes the peach easily digestible and also a diabetes-friendly fruit. Think warm stewed peaches when you're stuck at home while it's pouring outside. This way, you're comforting yourself with warmth and sweetness without having refined sugar.
Plum – Plums are both, sweet and tart in taste, thus tantalizing your taste buds. They are rich with vitamins A and C; these act as antioxidants that help to protect your body from damage at a cellular level. It may help to retard some of the effects of ageing, such as wrinkling – so it lets you look younger than your age! They are good source of potassium also. Plums are also rich in fibre, thus keeping your digestive system squeaky clean!
Cherry –This little round maroon berry is always fun to eat low in calories and rich in anti -oxidants Can you imagine that they actually push your blood pressure down due to their potassium content, making the cherry great for high stress and hypertension. Elevated uric acid is a common problem across India, and every season has a fruit which could lower it this season this is the job of our good old cherry. This, in turn, prevents gout. It is low in calories and high in beta carotene.
Litchi – While sitting and peeling this fleshy fruit might seem a task, it's a good way to prevent and satisfy sweet cravings .Oh god this delicious fruit chilled tastes even better when the summer heat is just unbearable. In addition, litchis are good for relieving cough, and are also high in Vitamin C. Its flesh is also rich in minerals such as calcium, phosphorus, folate and potassium. It also has high amounts of riboflavin, iron and pectin (a soluble fibre that helps control blood cholesterol levels).
Jamun- These black grape look-a-likes are an adequate source of iron and vitamin C. They are more popularly known to control blood sugar levels and prevent constipation. The iron present in the fruit acts as a blood purifying agent. This helps in improving the health of your skin and eyes. So don't hesitate to indulge in these yummy berries.
Totapuri mango - All you mango lovers need not worry as one bids farewell to the king of mangoes -The Alphanso . Characteristic of June and July is the arrival of the Totapuri mango. These mangoes are the easiest to identify, due to the shape with the tip looking like a parrot's beak. Totapuri hails from Karnataka, Andhra Pradesh, Telangana and Tamil Nadu. Although not as sweet as other mangos, it tastes delicious with salads and with a sprinkling of salt and chilli powder.
Remember that seasonal fruits are the best. You get the best produce during the fruit's particular season. So, once you're well into the month of June, you know that your fruit vendor's stock of say, peaches or plums, will definitely be better than his stock of mangoes. It's easy to give them up without any sorrow, knowing that they will come back next year. Till then, we have several other delicious options!
Subscribed Failed...
Subscribed Successfully...