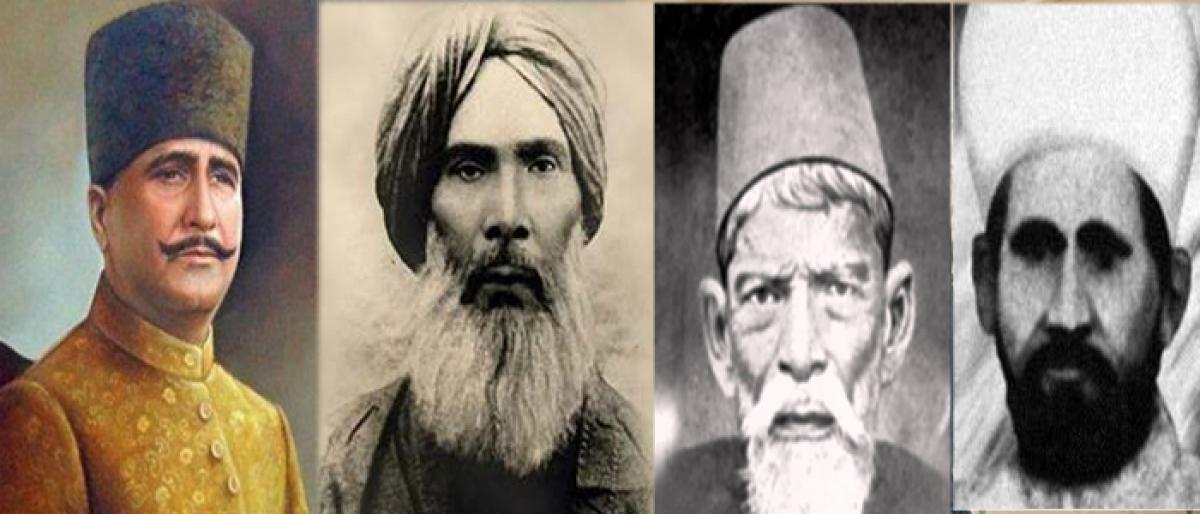 Highlights
Quidquid Latine dictum sit altum videtur Whatever is said in Latin seems profound, they say, and the languages sonorous tones arent confined to religion, but law and medicine too In the South Asian milieu, Urdu has the same position with its assimilative nature and its courtly pedigree giving it refinement as well as ability to express elaborate,
"Quidquid Latine dictum sit altum videtur" ("Whatever is said in Latin seems profound"), they say, and the language's sonorous tones aren't confined to religion, but law and medicine too. In the South Asian milieu, Urdu has the same position with its assimilative nature and its courtly pedigree giving it refinement as well as ability to express elaborate, sophisticated concepts. Its poetry is the vanguard.
And once we avoid the trap of confining Urdu poetry to its romantic aspect – though that is the area where it is fairly prolific and popular – we find that, like any other long-standing literary tradition, it also spans a wide expanse of life beyond love and longing, and in a variety of styles.
In fact, there are few issues of the human condition or for the natural world that Urdu poets have not covered in the few centuries the language has existed so far, beyond the usually known motifs of the pining lover, the cupbearer or the tavern, the flame and the moth, and so on. Let us see something new.
Take the sky and Jaleel Manikpuri, in an eloquent negation of man-made borders and divisions, writes: "Main kis sar-zameen ki qadr karun/Asmaan saath saath chalta hai", and on wind, Nawaz Deobandi brings out its misuse as agency for human depredations: "Yeh jala diya, yeh bujha diya, yeh kaam kisi aur ka hai/Na hawa kisi ke saath thi, na hawa kisi ke khilaaf hai."
Other human emotions and traits also figure. On wisdom, Allama Iqbal says: "Guzar ja aql se aage, ke ye noor/Chirag-e-raah hai, manzil nahi hai", Saqib Lakhnavi on the "pleasure" of difficulty, observes: "Bu-e-gul kaliyon mein rahi thi magar reh na saki/Main to kaanton mein raha aur pareshan na huya" and Shad Azimabadi, on "sharafat" (integrity), says: "Gulon ne khaaron ke cherhne par siva khamoshi ke dam na mara/Shareef uljhe agar kisi se, to phir sharafat kahan rahegi."
Likewise, there are many more, and let's take up a few more unexpected topics and issues, with an attempt to give "shaairs", who are not well known outside committed connoisseurs or scholars, their place in the sun – as far as possible.
What could be a better topic to begin with than "hamdardi", or empathy, with Ameer Meenai telling us: "Khanjar chale kisi par tadapte ham hai 'Ameer'/Saare jahan ka dard hamare jigar mein hai", or "himmat", which conveys more than courage, as Pandit Brij Narayan Chakbast brings out the difference between its possessors and others: "Ahl-e-himmat manzil maqsood tak aa bhi gaye/Bandahe taqdeer qismat ka gila karte rahe."
Or take human breath, which Arzoo Lakhnavi advises: "Ae saans! Na aa ke dil mein hai zakhm/Thes abhi hai jab hawa lagti hai" and Fani Badayuni looks on offered medicine with some trepidation: "Fani! Davaye dard jigar zahar to nahi/Kyun haath kaanpta hai mere charah-saaz ka."
On advice, Bebak Shahjahanpuri wryly holds: "Kami wafaa mein agar ho to voh jafaa na kare/Salah dete hai kya kya salaah kar mujhe" and for effort, who can better Mirza Ghalib himself, making good use of shared religious imagery, with: "Kuch farz hai sab ko mile ek sa jawaab/Aao na, ham bhi sair karen Koh-e-Toor ki."
Akbar Allahbadi makes a definitive stand on human nature with: "Tarkeeb-o-taklif lakh karo fitrat kahi chupti hai, Akbar/Jo mitti hai voh mitti hai, jo sona hai who sona hai", while Bahadur Shah Zafar, the emperor of poets more than subjects, has some frank advice on good and bad points: "Na thi haal ki jab hame apni khabar, rahe dekhte auron ke aib-o-hunar/Padi apni buraiyon pe jo nazar, to nigaah mein koi bura na raha."
But despite all, love however can crop up – though in various unexpected guises – and Jigar Moradabadi likens it to a story being told to some eager listeners with: "Koi hadd hi nahi shahd mohabbat ke fasaane ki/Sunta ja raha hai, jisko jitna yaad hota hai."
On the other hand, Maulana Hasrat Mohani, whose ghazal of a former romance that still pricks the heart ("Chupke chupke raat din..") has never been bettered, gives tassavur or imagination a new spin with, "Tassavur mein bhi inke kuch ajab aalam nikalta hai/Isi par to meri hairaniyon ka dam nikalta hai" and Asr Lakhnavi tries the same with dreams: "Gulon ki god mein jaise naseem aake machal jaaye/Isi andaaz se in par khumaar aankhon mein khvaab aaya."
There are much more, especially on the overarching issues of life and death, and love which may cause and also transcend them, but the habit of quoting an apt Urdu couplet on any occasion – on the pattern of a Biblical or Shakespearean reference – is dying out. Learn the language or use one the sites offering transliterated versions, but don't let it happen.