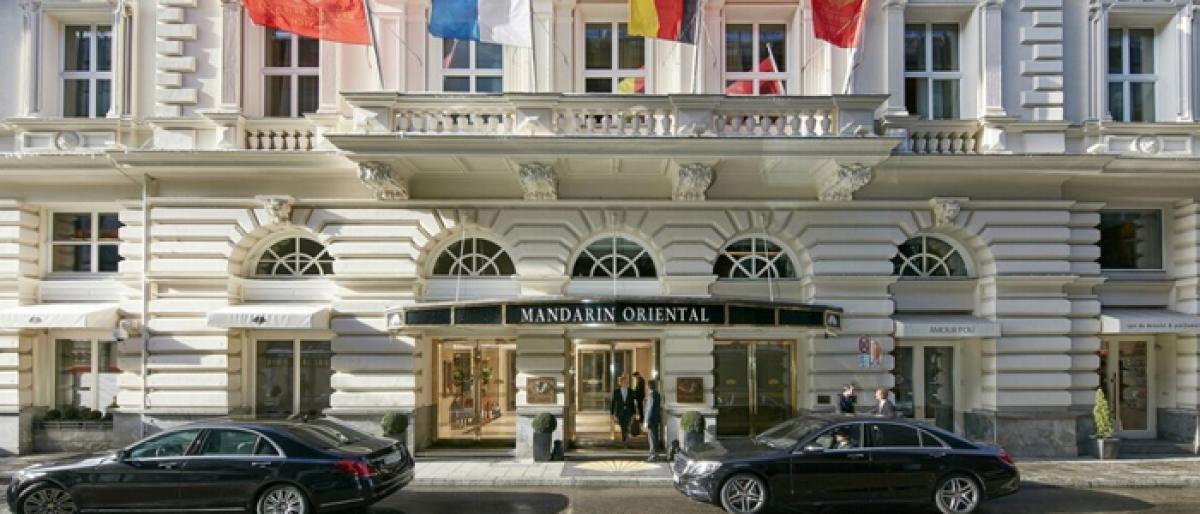 Highlights
Mandarin Oriental, Munich is offering sports car lovers an exclusive driving experience in a BMW i8 as part of a new luxury accommodation package Through an exclusive partnership with Munichbased Sixt Rent a Car, guests can enjoy spending a day exploring Bavaria in the sporty version of the BMW plugin hybrid series as part of the fivestar hotels German Autobahn Adventure offer
Mandarin Oriental, Munich is offering sports car lovers an exclusive driving experience in a BMW i8 as part of a new luxury accommodation package. Through an exclusive partnership with Munich-based Sixt Rent a Car, guests can enjoy spending a day exploring Bavaria in the sporty version of the BMW plug-in hybrid series as part of the five-star hotel's German Autobahn Adventure offer.
With a hotel-provided map of picturesque routes and famous sights, guests can enjoy driving through the scenic Bavarian countryside, finding old race tracks and taking a spin on the autobahn. Munich is the home of BMW, so guests can visit the city's architecturally stunning BMW World, where the carmaker's current models are on display, and neighbouring BMW Museum to discover the company's engineering breakthroughs of the past.
The German Autobahn Adventure package is available for a minimum of two nights' stay until August 2019 and is subject to availability.