Ringing in New Year at ease of home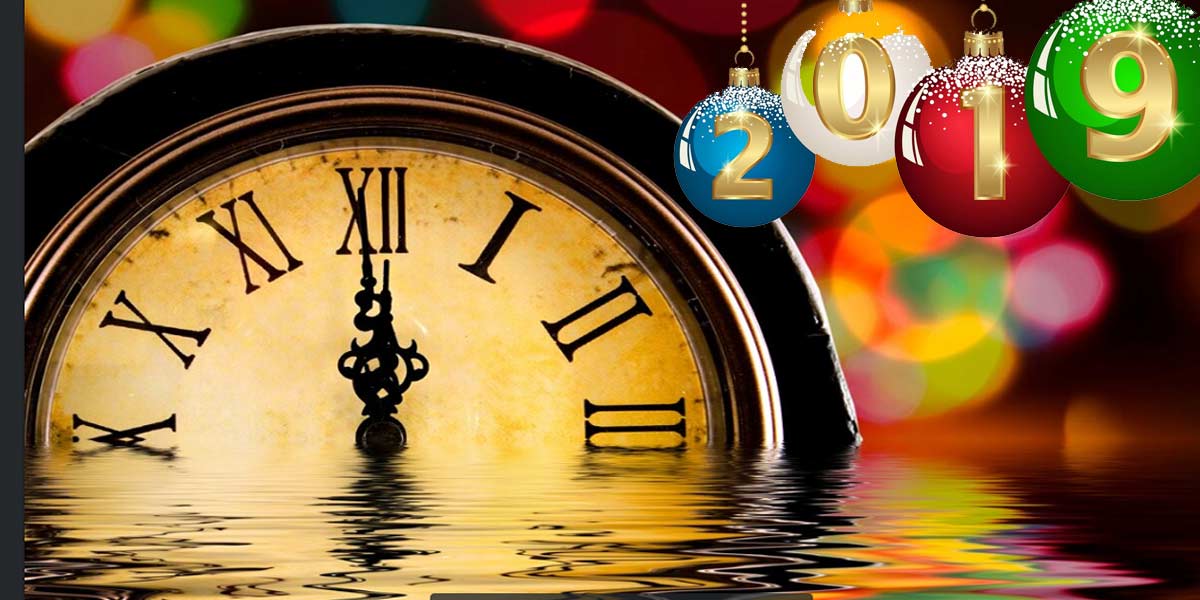 Highlights
The most awaited party of the year is right around the corner New Year parties are always the talk of the town, because who doesnt want to start the New Year with fun This holiday eclipses every other holiday in the Gregorian calendar New Years Eve is the day which brings the entire family together and they bring in the New Year with joy and festivities New Year parties bring together everyo
The most awaited party of the year is right around the corner. New Year parties are always the talk of the town, because who doesn't want to start the New Year with fun? This holiday eclipses every other holiday in the Gregorian calendar. New Year's Eve is the day which brings the entire family together and they bring in the New Year with joy and festivities. New Year parties bring together everyone, irrespective of their age, gender and beliefs.
All over the world, this day celebrated in various customs and cultures to welcome the New Year, hoping for happiness and success. There is an indomitable festive spirit among individuals which invokes the creativity within them to make this day memorable. Interestingly, all over the world, New Year's Eve is celebrated by people from all communities. With all the Westernisation, the New Year's Eve has become one of the most celebrated days across our country. People like to celebrate this eventful day with family, friends and loved ones.
But attending New Year parties outside has become a passé. Hyderabad is known for its New Year Eve parties as frenzied crowds get ready to rock the dance floor. Mostly youngsters pick happening places in the city with events that promise them a good time and an opportunity to let their hair down. Bars and pubs with live shows and happening music are the ideal go-to options for most young people. Most pubs have the most festive and wackiest lineups to attract all kinds of crowds. Party enthusiasts spare no expense to attend these parties. However, a recent study says otherwise.
Velocity MR, a market research and analysis company announced the results of their pan India study to understand the celebrations and shopping patterns of respondents for this New Year's Eve. The national survey was conducted among a sample size of 2,010 respondents and covered prominent Indian cities including Hyderabad, Delhi, Kolkata, Mumbai, Bangalore, Ahmedabad, and Chennai. The study reveals that six out of every 10 people preferred partying at home or at a friend's home during New Year's Eve, with a significantly higher number of people planning to travel within India and go on long drives during New Year's Eve. The study also showed that 73 per cent prefer shopping online.
According to the survey, 61 per cent of the respondents plan to party at home or at a friend's home. Traditional party methods are making a comeback as more people prefer to stay away from loud and crowded parties. Adding a personal touch to parties is becoming popular with a lot of people. It can be noticed that the mode of gifting has changed as well. Over the past few years, India has matured as a market and grown at a rapid pace. The Indian e-commerce industry has been on an upward growth trajectory, with increased adoption of smartphones giving rise to a new level of the consumer experience. The same can be observed in this study, which shows an increasing trend for online shopping and gifting.
The survey states that more than 70 per cent of the respondents has shopped for Christmas or New Year's Eve online in 2016 and 2017. Hence, there is a high possibility that they would shop online in 2018 as well comparing to the 71 per cent of respondents who indulged in online shopping in 2017. Amazon, Flipkart, Myntra, Paytm remain to be the most preferred online shopping websites with more than 50 per cent of respondents preferring them to purchase gifts for their loved ones. Online shopping saves a lot of time compared to shopping at physical stores and it is most preferred by working professionals who usually do not have the time to go out and shop for gifts during the festive season.
As yet another remarkable year comes to an end, most Hyderabadis are planning to welcome the New Year in style. Each and every person has their own unique way to make New Year's Eve memorable. Contrary to current trends, it is surprising to know that six out of 10 people prefer quiet and conventional celebrations. Although Ramoji Film City, Country Club, resorts like Leonia and Pragati, 5-star hotels like Hotel Trident and Taj Deccan have started advertising their grand and exorbitant New Year Eve parties and events, most people have expressed interest in simple celebrations with their families and friends. Most working professionals also use this holiday to travel to well-known vacation spots in India.
"New Year's Eve for me was always about elaborate dinners and clink of a glass filled with white wine or rum. When I was young, my mother prepared our favourite dishes and provided a lavish Sindhi spread for our family and close friends. My father entertained our guests by filling their glasses and we played Tambola right after dinner. Those evenings were truly merry, and we ended the night with a countdown to the beginning of a new year. We also used to cut a cake and commemorate the occasion with fireworks that lit up the night sky. I was never an outdoor party person, and I keep up the tradition of welcoming the new year in a simple, yet celebratory manner with my family and close friends.
My friends and I take turns in hosting this party every year. Since it's my turn this year, I plan on using my terrace garden area to accommodate the guests. I usually decorate the place with fairy lights and set up a buffet under the twinkling lights. I want to set an example for my children that most things in our life should be celebrated with our near and dear ones. Welcoming this New Year's Eve at my home gives me immense joy as it gives me an opportunity to add a personal touch to this celebration," says Varsha Kadiri, a senior architect and designer and a mother of two.
"As a corporate working professional, I look forward to holidays so that I can relax and chill with my friends. On every New Year's Eve, I divide my time between my family and my friends. I have given up attending loud parties with free-flowing alcohol. Those kinds of parties never fulfilled my need for a proper celebration. Celebrating at home saves money and it helps me utilise my time well. I get to spend quality time with my family and friends and I love to host parties at my home. There are so many options to make this day memorable. We don't get such options when we go out to celebrate at pubs or resorts. Intimate parties in my comfort zone give me an opportunity to indulge in the true festive spirit with my loved ones," says Riddhi Shah, a 27 years old software engineer.
"I was a person who attended rave parties to celebrate each and every small occasion. Back then, it was all about attending the most expensive and the most talked about party in town. New Year's Eve was no different. Every year, I remember waking up late and hungover on January 1st with no memory of what happened the previous night. I have changed that in the past few years because I did not want to start my new year with a hangover. Parties are not my thing anymore. Instead, my friends and I plan a trip around New Year's Eve and we have made the best memories. This year, we will be going to Panchgani for camping and some adventures. Welcoming the new year in a quiet strawberry field, under the stars with a cold beer in my hand along with my best pals is an exciting phenomenon for me. You can say age has mellowed me!" says Charith Naidu with a laugh. He is an Account Manager.
City folk are changing norms by adopting contemporary party methods to welcome 2019. More people prefer to stay at home and celebrate New Year's Eve in a befitting manner. It has quite a few advantages that are encouraging young people to shun elaborate and noisy parties outside. However, this phenomenon does not apply to New Year celebrations alone. Other festivals such as Diwali, Sankranthi, Christmas, etc are widely celebrated family affairs. Festivals are opportunities to strengthen family bonds and become closer to your friends and Hyderabadis definitely agree with that. This new year is sure to bring in an abundance of joy and success.
- Akshita Maripeddi